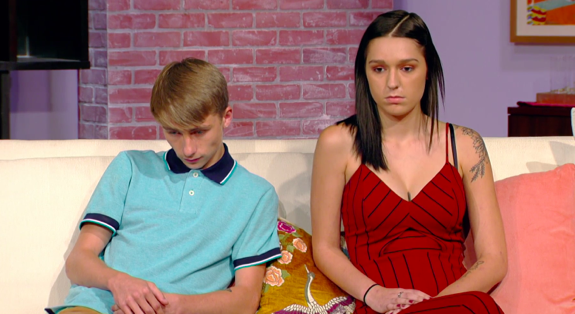 Unexpected couple Matthew Blevins and Hailey "Hailey 2" Tilford announced they're expecting a baby together just one week ago; however, it seems the happy couple may not be getting their fairytale ending after all.
According to Starcasm, Matthew and Hailey 2 hinted on Instagram this weekend that their relationship may be over, beginning with Hailey 2 posting a sonogram photo captioned with "I got this, Doing it ALL for you baby boy."
Matthew — who is already a father to daughter Kinsley, whom he shares with another 'Unexpected' star, Hailey Thomlinson (aka the OG Hailey) — appeared to confirm the breakup speculation by sharing a post from one of his followers commenting on the social media reaction to the breakup rumors.
https://www.instagram.com/p/B4rBvQAprLc/?utm_source=ig_web_copy_link
"Y'all got sit here & laugh at Hailey & Matthew breaking up because half of you 'called it' but they're hurting & upset & they have a kid on the way," the poster wrote (and Matthew reposted). "You're all so quick to sit and judge and talk s**t just because why you saw on a TV SHOW. [Grow] up and look at the whole picture, maybe they're just on a break or something. But whatever the reason is isn't our f**king business & y'all bullying her is total s**t. Grow the f**k up. She's got a baby on the way & she may need someone to talk to. Stop picking bits and pieces to talk s**t about when it's NOT our lives."
At the moment, Hailey 2 and Matthew continue to follow each other on social media, despite Hailey 2 having wiped her Instagram of nearly all photos featuring Matthew. The pregnancy announcements from Matthew and Hailey 2 remain on their respective accounts as well.
Hailey 1 has yet to comment on Matthew and Hailey 2's possible split.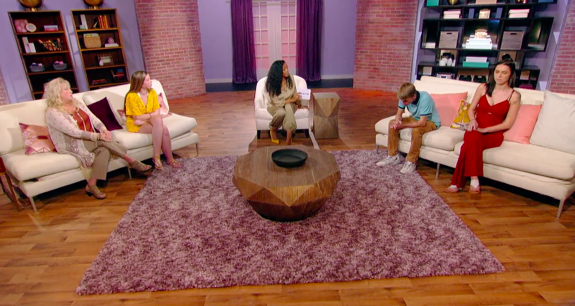 According to Starcasm, Matthew and Hailey 2 will not return to 'Unexpected' next season.
RELATED STORY: 'Unexpected' Star Hailey "Hailey 2" Tilford is Pregnant with Matthew Blevins' Second Child: See Their Announcement
(Photos: TLC, Instagram)