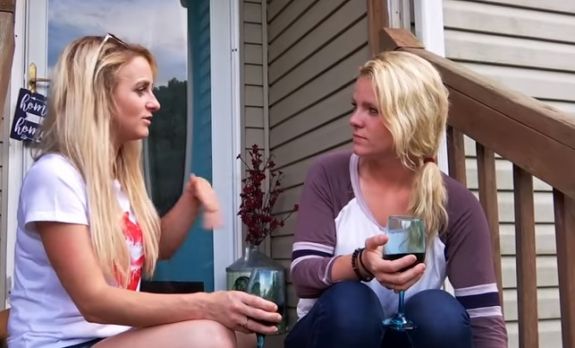 Leah Messer's sister Victoria has gotten herself into quite the ding-dang preggo predicament— and The Ashley has all the juicy details!
On Thursday, Us Weekly broke the news that Victoria, who has appeared on Teen Mom 2 since Leah started on the show, is reportedly pregnant with her third child by a man she met in Costa Rica. The Ashley can confirm that this is true; Victoria is indeed pregnant, and, from what The Ashley's sources tell her, MTV is milking this drama cash cow dry!
(A few weeks back, The Ashley told you that Leah's segments would be some of the most-interesting of the upcoming season of 'Teen Mom 2.' This is the reason why!)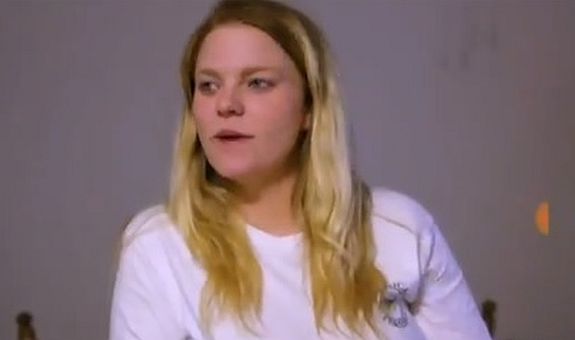 "Victoria was still married when she went to Costa Rica with Leah and Kail [Lowry] in April," the behind-the-scenes source tells The Ashley. "She met a rafting guide there and hit it off with him and they hooked up. That's when she became pregnant."
Of course, Victoria was still married to her second husband, Domenick Crapello, when she got knocked up. (Us Weekly claims the couple had been "separated for months," which is technically true, since Domenick was living in Florida while Victoria was in West Virginia, but they weren't separated legally and were still married.)
"She came home from that trip and told him she wanted a divorce," the source said. "He had no idea she was pregnant. Victoria kept it a secret so it wouldn't hurt her fight for custody. That's why this story was 'leaked' now; because the divorce has been finalized."
(Victoria and Domenick have a daughter together, Cerenity. Domenick also has another daughter from a previous relationship that Victoria wanted to adopt. Victoria has daughter Cami from her first marriage to Brian Jones….got all that?)
While Domenick was unaware for a while that Victoria was pregnant, the producers and crew from 'Teen Mom 2' definetly knew because they were filming all of the pregnancy drama for the upcoming season.
"MTV has filmed at Victoria's divorce hearings, and they even planned to film her and Leah going down to Costa Rica recently to see [the baby's father]. The only reason they didn't film in Costa Rica was because the budget for it was cut," The Ashley's source tells her. "They knew this was way juicier than anything Leah has going on currently, so they turned it into a story line for Leah, since she's 'supporting' her sister through this."
That's not quite how it is actually going down, The Ashley's source says.
"Leah was shocked and upset that her sister was so irresponsible," the source said. "She was filmed on camera several times yelling at her sister, asking her "What the f**k is wrong with you?!' She was mad her sister didn't learn from Leah's mistakes and was the total voice of reason."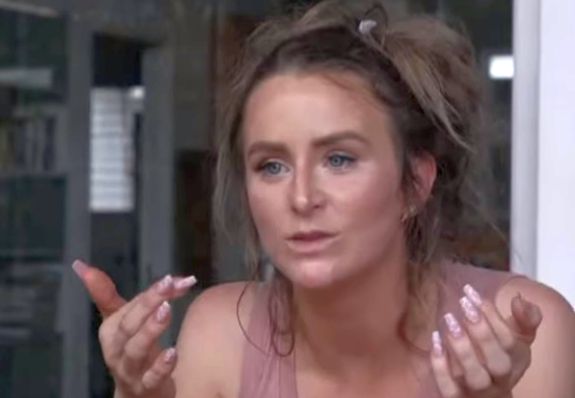 "Leah scolded her sister for not using birth control, especially given that the man wasn't her husband," the source added.
And…that's not all…
"Leah's family has been feuding with Domenick's family for months," the source added. "Leah and Domenick's dad have gotten into it a few times on Facebook too."
The Ashley's source tells her that Victoria wants to be with her newest baby daddy and raise their baby with him.
UPDATE! Victoria confirmed the pregnancy in an Instagram post, as did Leah.
"Im ready to turn the page and embrace this next chapter. Sometimes good things fall apart so better things can come together! -Marilyn Monroe," Victoria captioned a photo of her newest baby daddy.
Leah joked that Victoria had "way too much fun in Costa Rica."
"Sometimes it takes your breakdown to create your breakthrough," she wrote. "Sis clearly had way too much fun in Costa Rica. I'm always going to be here for guidance through the good and bad! We may have been dealt a shitty hand in life but that's okay. Our mistakes and past only elevate us to greater when we choose to be better every day!! I'm so excited to see you continue to evolve from here. Everything is meant to happen for a reason, believe that! I'm happy for you and I know it's only growth from here baby sis! I love you @victoriaaa233 P.S I'm stoked to be an Auntie again. We need a baby boy this time!"
RELATED STORY: Dream Houses, Drunk Dads & A New Mom: Get Your First Look at 'Teen Mom 2' Season 9B
(Photos: MTV, Instagram)