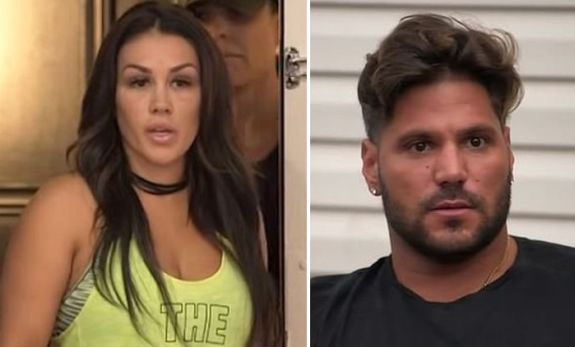 The messiest couple to come out of the Jersey Shore— and possibly reality TV in general– is once again at each other's throats, after a few months of playing nice!
According to Us Weekly, Ronnie Ortiz-Magro of Jersey Shore: Family Vacation is again on the outs with his on-again, off-again girlfriend/sparring partner/baby mama Jen Harley and, as per usual, the couple's drama has spilled over to social media for the whole world to see !
On Thursday, Jen—with whom Ron shares his 17-month old daughter Ariana—posted a photo to her Instagram Story of what appeared to be Ron with a mystery brunette on a boat.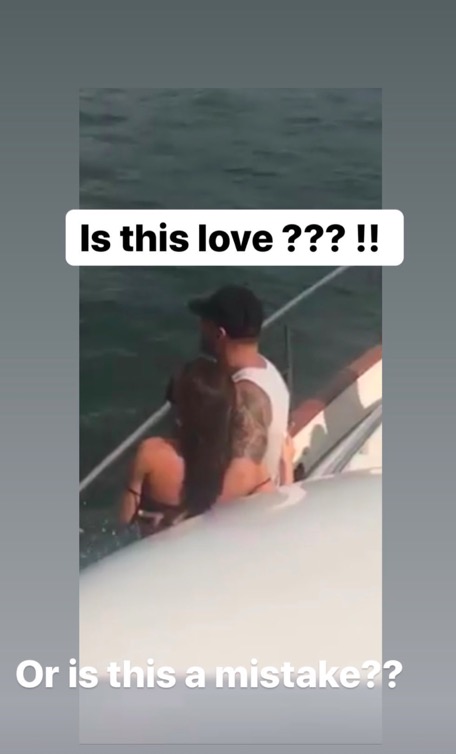 "Is this love?? Or is this a mistake?" Jen captioned the photo, adding in another post that the photo was taken this weekend. While Jen was quick to jump to conclusions that Ron was "with another girl again," a source told Us Weekly the boating brunette is just a friend.
"Ronnie did not cheat," the source claims. "That girl is a friend of his and that was from a boat party on Monday with a bunch of people. She was there for him because [Jen and Ron] broke up middle of last week and she was being that friend consoling him. He was really upset."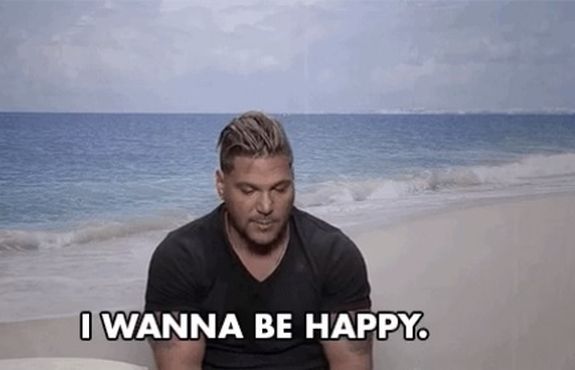 In addition to Jen's post of Ron on the boat, she also shared screenshots of some of Ron's less-than flattering moments on 'Jersey Shore: Family Vacation', including when he brought another girl back to the house (and possibly banged her in the bathroom) as well as the time he went into the hot tub with another girl. Jen also shared a post about addiction.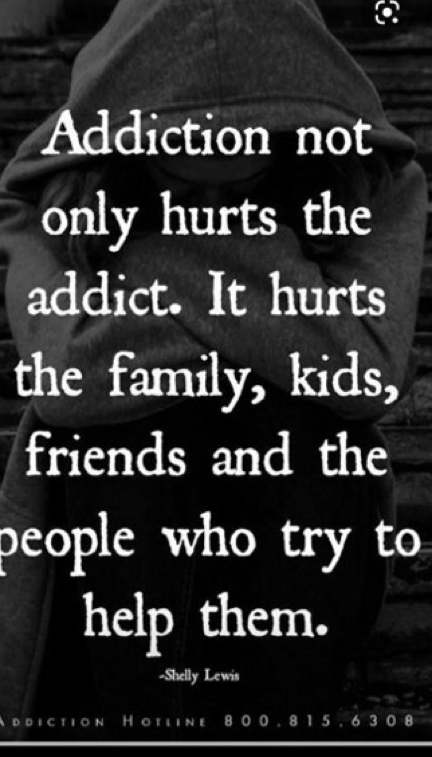 "Addiction not only hurts the addict. It hurts the family, kids, friends and the people who try to help them," her post read. (Earlier this year, Ronnie admitted he had an addiction to alcohol, and even revealed that he spent time in rehab to try to get control of his issues.)
Jen went on to blame not only Ron, but also the 'Jersey Shore' cast and MTV for "the abuse" she's endured, insisting her innocence in the longstanding drama between herself and Ron.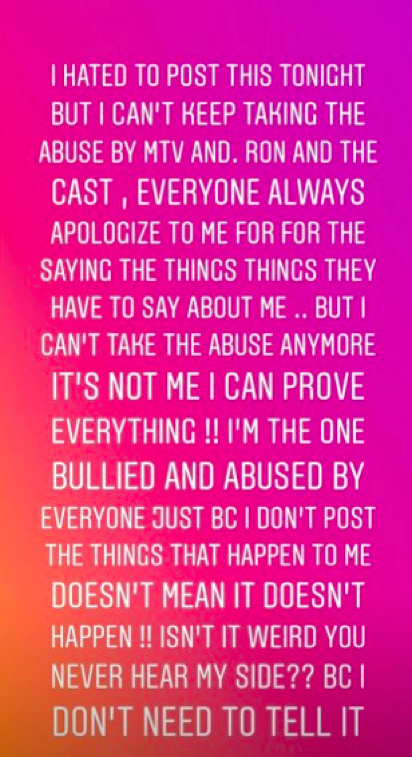 "I hated to post this tonight but I can't keep taking the abuse by MTV and Ron and the cast," she wrote. "Everyone always apologize[s] to me for saying the things they have to say about me but I can't take the abuse anymore. It's not me, I can prove everything!!
"I'm the one bullied and abused by everyone. Just because I don't post the things that happen to me doesn't mean it doesn't happen!!"
Jen finished up her IG-Story rant by posting a photo of herself next to Robin, the alleged boating woman, wearing the same swimsuit. Accompanying the photos was a poll asking followers to vote for "who wore it better" with the options being "the groupie" or "baby mama."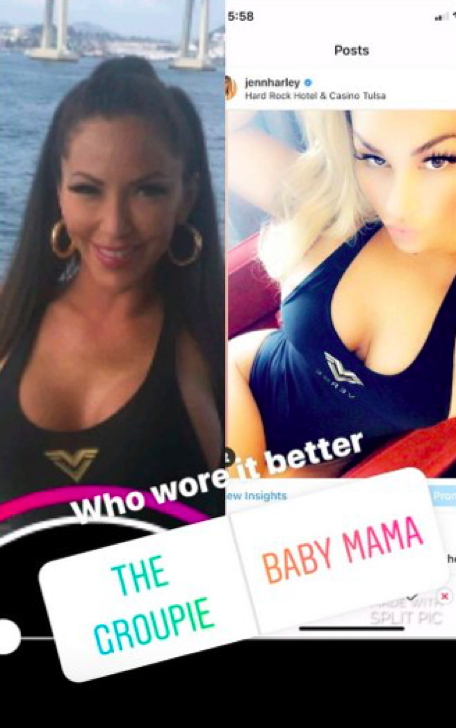 As you may recall, this isn't the first time Jen and Ron have come for each other on social media, nor is it the first time the couple have had issues. In April 2018, the two went head-to-head while broadcasting on Instagram Live (as you do), only to come to blows again that summer when Jen showed up unannounced during the filming on 'Jersey Shore: Family Vacation.' That summer Jen was also arrested on charges of domestic violence for allegedly hitting and dragging Ron with her car.
In October, Ron accused Jen of giving him a black eye and of attempting to extort him, to which Jen responded by publicly accusing Ron of being a drug addict. The couple went on to kick off the New Year by going at it yet again, when Jen allegedly threw an ashtray at Ron's head—– an incident that resulted in her May arrest on an outstanding warrant for domestic violence.
In February, Ron revealed that he had completed a stint in rehab for alcohol addiction and depression and was attempting to turn his life around, with or without Jen.
While the couple both attended the recent MTV Video Music Awards, they did not walk the red carpet together.
So far, Ronnie has not responded publicly to Jen's posts. However, it should go without saying when it comes to these two that there will be an update to this story…
RELATED STORY: 'Jersey Shore' Star Ronnie Ortiz-Magro's Baby Mama Jen Harley Arrested for Outstanding Warrant Stemming from Fight with Ronnie
(Photos: MTV; Instagram)