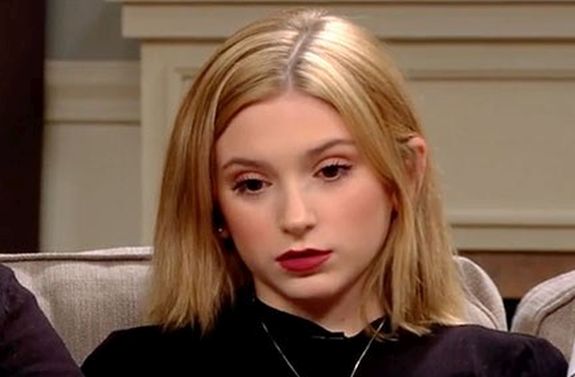 Former Unexpected star McKayla Adkins is opening up about the disturbing things she says producers of the show forced her and the other cast members to do and say, despite many of them being under 18 at the time.
In a series of TikTok videos posted over the weekend, the now 21-year-old called those behind the TLC reality show "evil" and accused them of sexualizing her, the other minor cast members and their young children. McKayla told her TikTok followers that she knew she'd "probably get in trouble" for revealing some of the things that happened behind-the-scenes of the show, but she stated she was tired of being threatened with lawsuits in order to stay quiet.
"It's not just me. This show really does sexualize minors who are pregnant and their children, and if you're still watching this show, why? Like, what the f**k? Stop," McKayla said in one video. "For those of you who love TLC's 'Unexpected,' I don't know how."
McKayla— who appeared on Seasons 1-3 of the show— went on to describe why she feels like the producers purposely put the show's young stars in inappropriate situations.
"That show is f**ked up. The producer or director or whatever she is, is f**ked up, and they're evil. They literally sexualized us as minors," McKayla— who was 16 when she began filming the first season of 'Unexpected'– said.
She later added that her Season 3 costar Rilah Ferrer feels similarly to her in regard to what happened to them behind-the-scenes of the show.
"It f**ked us up," McKayla said. "It really f**ked us up, doing that show."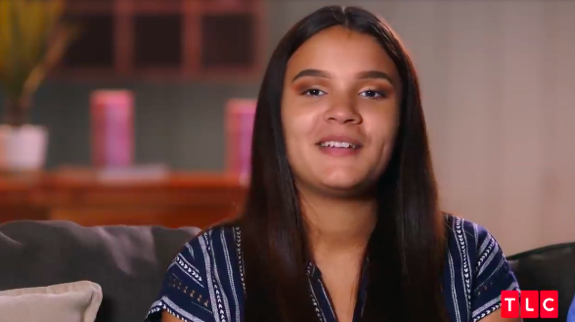 McKayla went on to describe some of the disturbing things the producers made them talk about, as well as some of the questionable things she says they made them do.
"They asked us how we lost our virginity, where we f**ked, who we f**ked. They asked me if I would pierce my f**king vagina in front of my grandparents, and they asked my grandpa if he knew what piercing your vagina meant," she said, reminding her followers that she was under 18 when many of these incidents occurred.
"They forced someone to be in the delivery room with me while I was giving birth and somebody, the editor…saw me naked at some point," McKayla said. (She had just turned 17 when she gave birth to her son Timothy in 2017, just FYI. She was 18 when her daughter Gracelynn was born in 2019.)
In a second video uploaded to TikTok the same night, McKayla openly wondered if anyone from the TLC team may have downloaded the footage of her and the other underage girls naked while giving birth.
"Who's to say they didn't download that s**t and keep it for themselves?" she said.
McKayla also claimed that she was disturbed when she saw one of the kids' "private parts" shown on an episode, prompting her to tell the show's producers that she didn't want her daughter's naked body shown on TV after her birth.
"They basically said that I had no say in it," she stated.
Another time, McKayla claims she was "forced to not wear a shirt during one of the scenes," and instead had to wear a sports bra that the crew gave her. (She did not say how old she was when that allegedly occurred, though.)
"They asked us what our vaginas felt like after giving birth. During filming, at all times, there were grown men and women who all heard these things and were staring at us while we had to answer these f**ked up questions," McKayla said.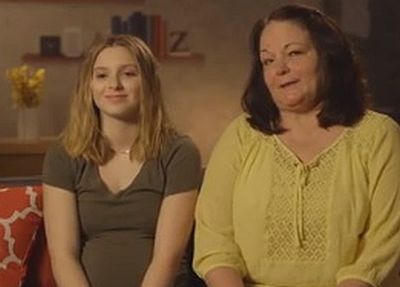 "They pushed my f**king boundaries to the limit," she declared, later adding, "I had voiced my concerns with the production crew every single time I had an issue and TLC either took my money or threatened to sue me."
(While McKayla didn't explain what she meant by the networking taking her money, The Ashley suspects that she means she was fined for doing something against her show contract. Oftentimes, this can also happen if the reality TV refuses to do something that they are contractually obligated to do.)
"They asked every single girl who has breastfed on the show if they could do it for the camera," McKayla said in the second video. "I had a producer up in my f**king s**t while I was trying to breastfeed my son, like literally face into t**ies, basically. Does nobody else find that f**king sus[pect]?"
"Me and Rilah are both uncomfortable with half of the s**t that they put out there, so who knows who else [from the show] is also affected by what they did. All I know is that it's a really f**ked up situation.
"That show, and the people behind it, are all f**king evil."
Back in January 2020, Rilah— who left the show after one season— also spoke out about her experience on the show.
"These people [behind the show] wasted my time, she said, later adding, "After I gave birth, these TV people rushed me out of the hospital so they can film and get GoPros in the car. I couldn't even enjoy time with my baby. Hours and hours of filming interviews…just for the footage to be cut off. Like why choose me to be on this dumb show if you barely show my footage? Me not doing the show could've saved me the headache of getting attacked by a bunch of boomer ass bitches on FB and IG. It is what it is though. Just never again."
McKayla told her TikTok followers that she is tired of staying quiet about her experience on 'Unexpected.'
"I'll probably get in trouble for this but it needs to be said," she wrote on the TikTok video. "I'm tired of being scared of them. #TLC #Unexpected."
In the comment section of her second video, McKayla answered fans' questions regarding why she stayed on the show for three seasons if it was as bad as she claimed.
"Why did I do it for three seasons? I was told I'd be rich by Season 3," McKayla wrote. "I was in a contract. We were promised things would change if we did another season. Obviously, none of that happened. We were played.
"The fact y'all are [blaming] minors bc 'we knew what we were getting into' when the network recruits young pregnant girls and exploits their lives, sexualizes us and makes us do things we're uncomfortable doing.
"Other parents obviously didn't know the extent of things," she continued. "Mine did whatever [the producers] said bc they threatened to sue. Our parents weren't present for every interview where they asked us extremely inappropriate questions. Stop blaming us for the network's actions."
McKayla claimed that the producers told the girls different things to get them to sign on.
"They told Rilah she's be a 'model' and would be on the cover of magazines," she wrote. "We all needed the money…I was told I'd be so rich by Season 3 [that] I'd be able to buy a house and a car. It was a lie."
RELATED STORY: Former 'Unexpected' Star McKayla Adkins Announces She's Pregnant with Her Third Child, Two Weeks After Revealing Her Engagement
(Photos: TikTok, Instagram, TLC)