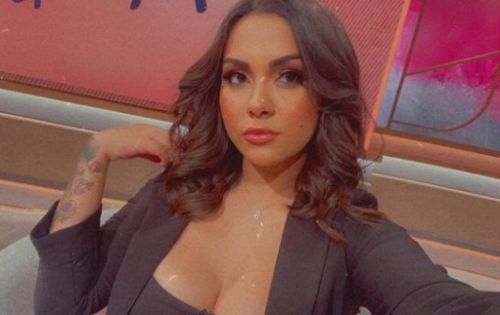 Briana DeJesus has revealed that she has been diagnosed with lupus, a chronic autoimmune disease that can cause pain and inflammation to any part of the body. It most-commonly affects the skin, joints or organs such as the heart of kidney, and can also cause hair loss, extreme fatigue, rashes, cognitive issues and other serious problems.
The Teen Mom 2 star— who has been battling a series of health ailments recently— shared the news Sunday with fans on social media.
"Got diagnosed with lupus a few days ago and I'm not gonna lie–I was definitely sad about it but I'm starting to finally feel better," she wrote.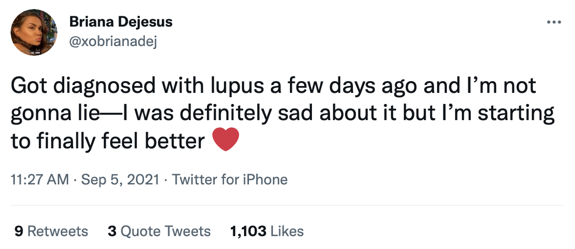 Briana first revealed that she suspected she had lupus in July, telling followers on Twitter that her antinuclear antibody (ANA) test "came back positive." When a follower told Briana the results of her ANA test didn't necessarily mean she had lupus, Briana said "it probably is [because] everyone in my family has it."
Briana's mom, Roxanne Dejesus, was diagnosed with lupus in 2017, and while Bri has not revealed that her sister, Brittany DeJesus, has been diagnosed with the disease as well, she did mention that her mom and sister see a rheumatologist.
After Roxanne was diagnosed in 2017, Briana and Brittany hosted a fashion show in New York City in conjunction with the Lupus Foundation of America and Posh Kids. The DeJesus sisters told In Touch Weekly at the time that having a mother with lupus was difficult for the whole family.
"It's hard. It's tough to see [our] mom struggle," they told the magazine at the event.
This weekend, Briana told fans she would begin taking mediation for the disease this week– hydroxychloroquine (HCQ) and prednisone– though she's planning to get a second opinion, most likely from a holistic doctor.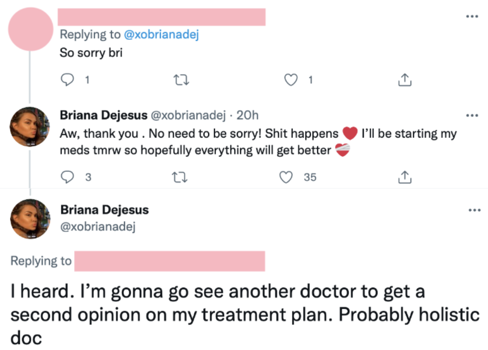 When discussing her medication with followers– many of whom claimed they had gained weight while taking prednisone– Briana noted "prednisone is no joke."
" … I was on it at the beginning when doctors didn't know what was wrong with me and I ate all day long," she wrote. "I am iffy about taking it again."
RELATED STORY: Nathan Griffith Says Being on 'Teen Mom 2' Ruined His Life & Put a Target on His Back; Claims MTV's Editing Would Purposely "Make Me Look Stupid
(Photos: Instagram; Twitter)