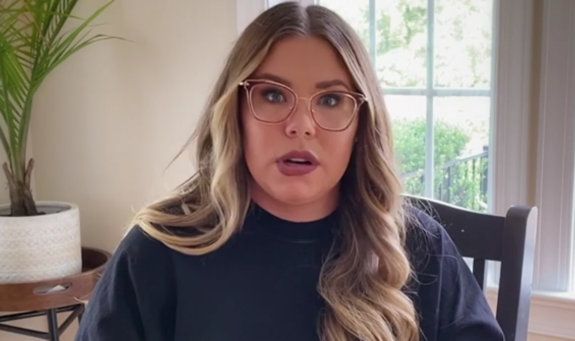 Kail Lowry has experienced countless ups and downs with her relationships over the years, and according to the Teen Mom 2 star, one relationship nearly resulted in her being extorted at one point.
Kail spoke about the incident on a recent episode of her Baby Mamas No Drama podcast, telling co-host Vee Torres what transpired and what she learned from the experience.
The girl who Kail claims extorted her told the 'Teen Mom 2' star at one point that she would expose Kail's intimate secrets to MTV, unless Kail paid her.
"She said, 'You can pay me to keep my mouth shut,'" Kail stated on the podcast.
While Kail did not reveal which of her exes was involved in the story, based on the timing given by Kail in the story, she is likely talking about Chris Lopez– the father of her two youngest sons. However, she did not mention Chris — or the girl who allegedly extorted her— by name.
"I was absolutely in love with this person," Kail said on the podcast. "Like, you say jump, I say 'how high?' I loved him. I had stayed with him through a lot a bulls**t, but I just thought if I held him down long enough, he would pick me–ride or die.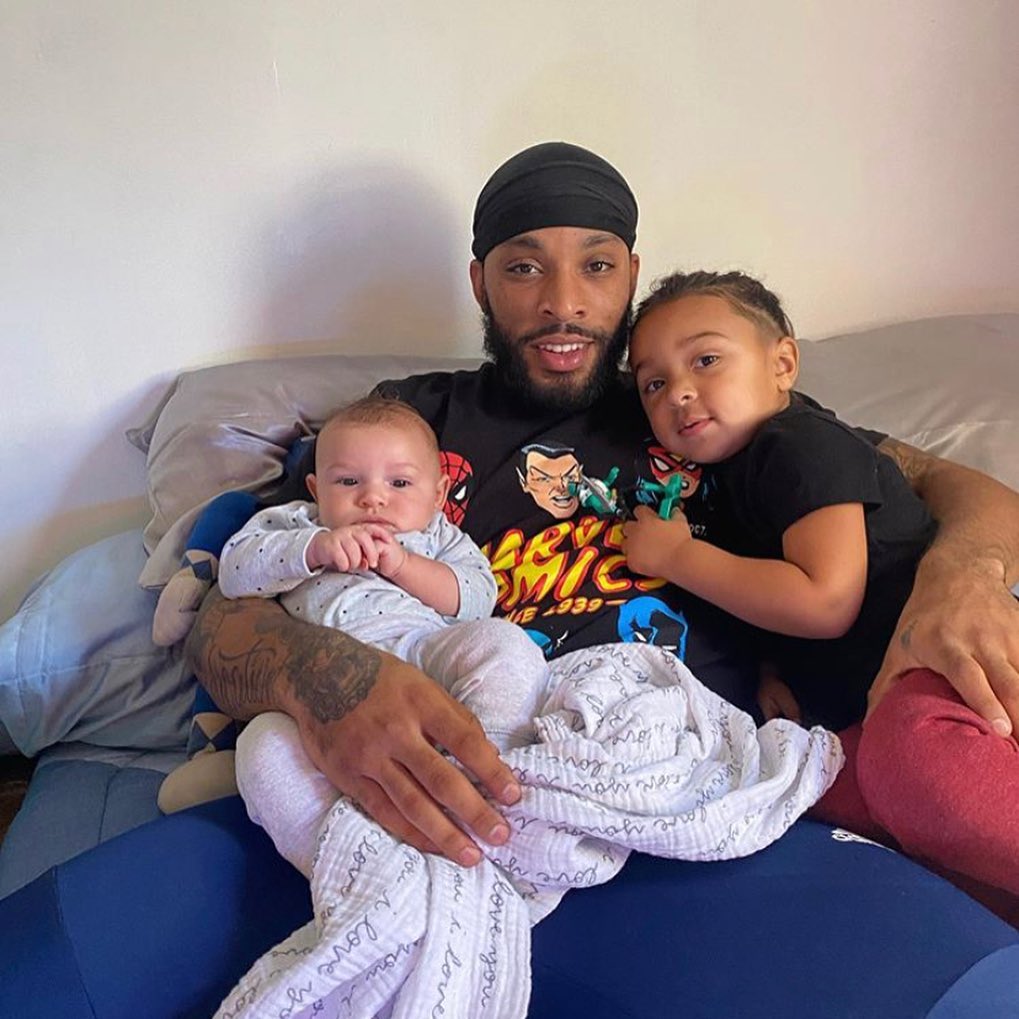 "I was always worried about the same two girls that were always coming around. He couldn't let go of them. I never really worried about random girls. He kept rotating between me and these other girls …
"I'm a phone checker, I go through phones," she continued. "If I don't know the password, I will tap it to see, did someone text you? A number kept coming up. At first it was not saved, so I put it in my phone."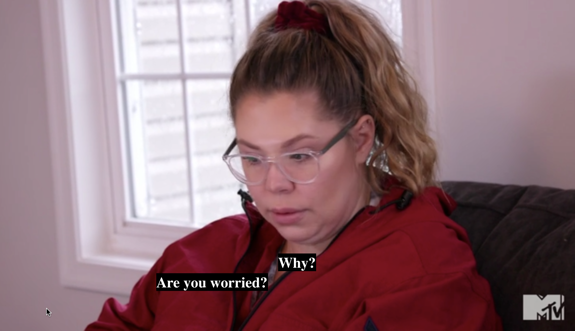 Kail said Chris the guy insisted it was "nothing" and he even answered a call from the mystery girl's sister in front her. Still, Kail claims "this person" was never very upfront about his relationship status.
"He never says, 'I have a girlfriend,'" Kail said. "He never flat-out said, 'I'm in a relationship.' That was a red flag to me but what can I do? I don't have proof that they're together."
When the number came up on the guy's phone one day, Kail decided to text it, at which point she was informed by the girl that she and the guy were in a "full-blown relationship." Afterwards, Kail claims the girl sent her a "long f**king text" threatening to extort her and expose her "secret."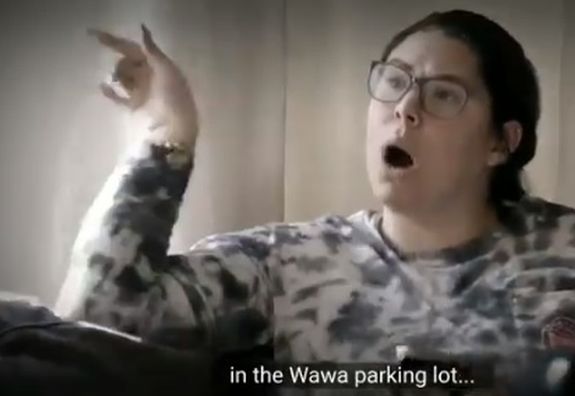 "Then out of nowhere she sends me this long f**king text, saying she's going to reach out to MTV and tell them my secret, and if I don't pay her … ," Kail said, adding that this incident took place about a year-and-a-half ago.
"She said she was going to write in to MTV and 'wait until they find this, this and this out,'" she continued. "She had my address, which was not the address I was at now. She knew things about me that only he would know, nothing that the public would know. These were intimate things that you talk about in a relationship, not even things you talk about with your friends. So you knew he was pillow-talking with her. I was like, 'Go ahead [and tell MTV].'"
Kail said the girl requested they meet up "because she wants to fight," which Kail did not go along with.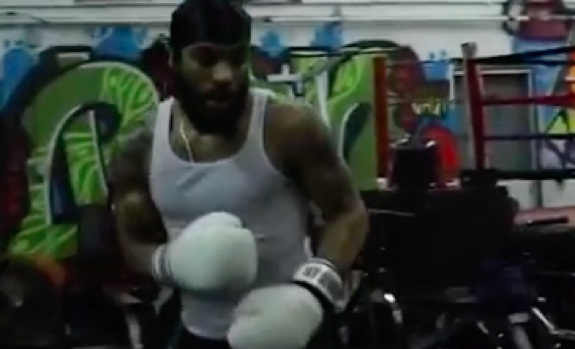 Kail later said the girl texted her a photo from inside the guy's room, and sent her Cash app information, telling Kail she would only stay quiet if Kail gave her money. (Based on the timeline Kail mentioned, these photos do not appear to be the ones she's referencing.)
"She said, 'You can pay me to keep my mouth shut,'" Kail said. "I sent her MTV's address and was like, 'Here you go!'"
Later, the girl apologized to Kail and explained why she attempted to extort her.
"She was like, 'I'm sorry I did that, I just needed money for my kids for Christmas,'" Kail said. "So … you tried to extort me and you were threatening to ruin my life, my reputation and my family and my relationship and my business? I was being a smart ass so I texted her back. I said, 'If you needed money you could have just asked.' I was being a smart ass. But she came back and said, 'I'm really sorry. I just needed money for my kids for Christmas.'"
After Kail's recount of the near-extortion, she questioned how she ever "got back with this man."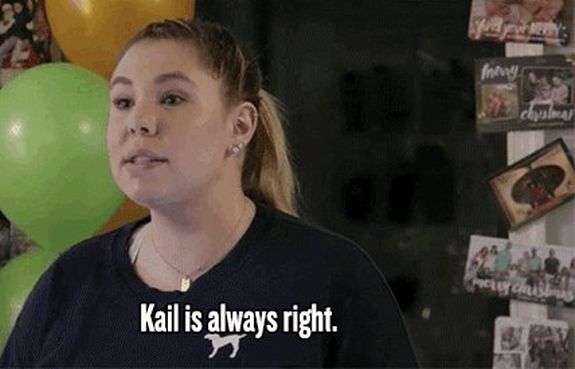 "I was getting back with someone I didn't trust and I was setting myself up for failure every time," she said. "You can't keep a man who doesn't want to be kept. He didn't want to be kept; it was convenient. All of us were all wanting to be with him, but we were all convenient for him. He literally said to me, with his own mouth, that if he could be with all three of us at the same time, he would because he gets different things from all of us."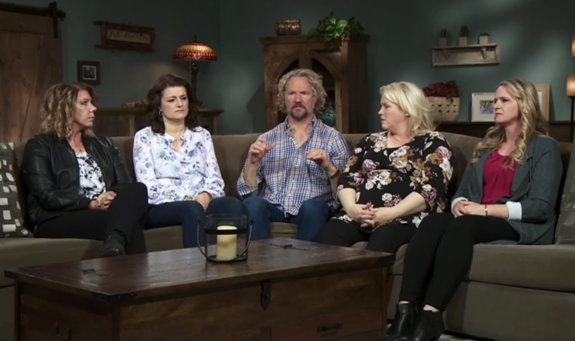 Kail told Vee that "Extortion Girl" was a different girl than the one she once got into an altercation with at an Applebee's…as you do…
"That was a different girl that I was cheated on with," she said. "Same man, different girl."
Looking back, Kail claims low self-esteem led her to get back together with the guy.
"Low self-esteem will really have you f**ked up, and that was me," she said. "I'm talking about myself. I had low self-esteem. I was going through some s**t to be with someone who would put me through that. I stayed through that … I don't know why I was weak but I got caught up in that mess."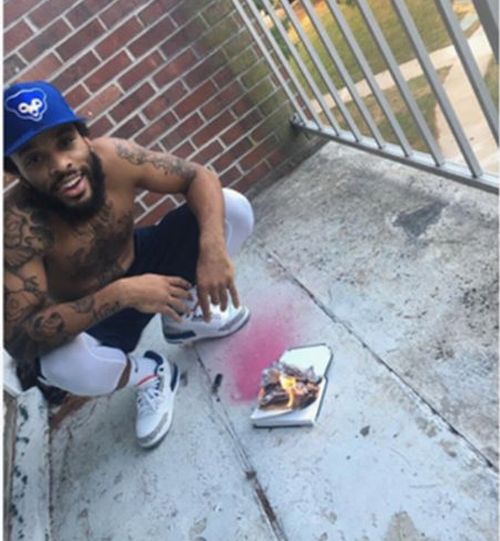 Kail claims that while she did confront the guy about the threats she received from "Extortion Girl," he didn't care and continued talking to the girl.
RELATED STORY: 'Teen Mom 2' Star Briana DeJesus Reveals She's Been Officially Diagnosed With Lupus
(Photos: MTV; Instagram; YouTube)