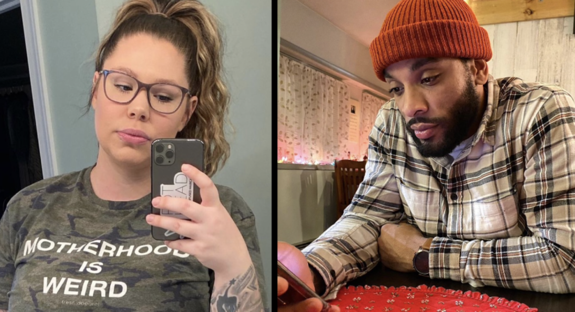 Kail Lowry and Chris Lopez are once again taking turns venting about one another on social media, after Chris criticized Kail on his most-recent podcast episode for making co-parenting hard. Naturally, this didn't go over well with the Teen Mom 2 star, who took to Instagram to rant about Chris and his lack of parental involvement.
During Tuesday's episode of Chris' P.T.S.D podcast, Chris spoke about the situation with "his kids' mother" multiple times, including their decision to host separate birthday parties for their two sons, Creed and Lux, and stories that get twisted in the media due to Kail being "very calculated."
Kail, in turn, hit Instagram Stories this week, going on a rant about Chris being more of a "part-time babysitter" to their two son than a dad.
She went on to praise her other baby daddies– Jo Rivera and Javi Marroquin– fathers of Isaac and Lincoln, respectively– for contributing their time and money to their sons.
Chris, who said he now speaks to a therapist twice a week, called the co-parenting situation between himself and Kail "frustrating as hell." He also complained about the court system and questioned why he is not allowed more time with his sons, despite having "always wanted 50-50 [custody] of the kids."
Kail responded to her ex's remarks in a series of videos posted to Instagram (which were reposted by the TeenMomShadeRoom_ Instagram account).
While Kail didn't specifically state that she was addressing Chris in her rant, it was clear that her words were meant for Baby Daddy #3.
" … I just wanted to say that the bar is set really low for men as fathers and it's really annoying and tired and I'm over being called a bitter baby mom or I'm this, or I'm that, or I'm trying to keep my sons away from their dad," she said.
"When you don't contribute financially in terms of school and doctors appointments and you have no idea what the school schedule is, you don't know when doctors appointments are and when I'm telling you to your face when a doctor appointment is and you don't show up and you literally text me saying that I didn't write it down for you, that's a problem. So, am I bitter or am I doing what I have to do for my children? You guys decide."
In another clip, Kail said Jo and Javi "have 50 percent of their kids because they are present 50 percent of the time, if not more, and they contribute 50 percent of the time financially."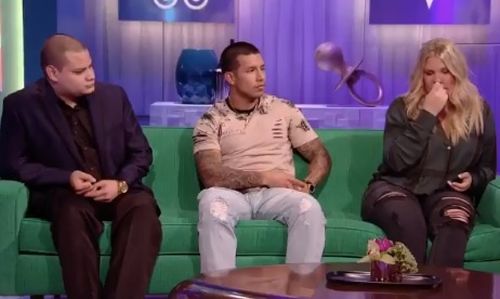 "They walk the walk and they talk the talk," Kail added. "I might not have liked it at first, but I was able to finally give up that 50 percent [custody] because they were doing what they were saying they were going to do. They were present–- financially and physically–- and they contribute.
"If I'm not giving you the 50 percent or the courts aren't giving you the 50 percent, there's a reason why," she continued. "I'm honestly just sick of the, 'Kail is always the problem.' I'm sick of it. I'm tired of it."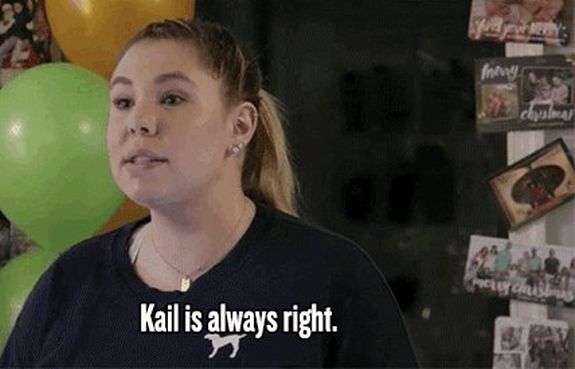 She also called her ex a "part-time babysitter" in the rant.
Despite Chris telling podcast listeners this week that he'd no longer "speak on the drama" that is his and Kail's chaotic co-parenting, the father of two took to Instagram Friday to let everyone know he heard Kail's rant.
"If I'm going to be honest with y'all man, if I was to speak on the drama that went on today, I'd be contradicting myself," Chris said. "If you listen to my last podcast, I said it. I'm not going to keep engaging in this s**t. I already know how it turns out, I'm not gonna do that.
"I'm done, so I'm not speaking on that s**t no more, man," he continued. "I said what I think, that's cool. I take whatever was said, I take that s**t on the chin, it is what it is. I'm not gonna argue it. But I came on here to just composite s**t with y'all. I hate getting on the internet and social media sometimes and seeing that s**t, I ain't gonna lie."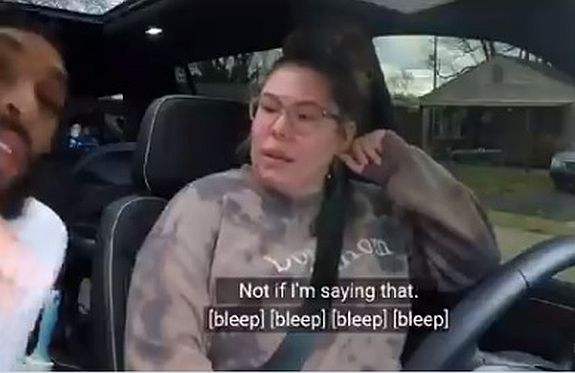 Chris added that engaging in the conflict "just look dumb" and does nothing but drive a wedge between himself and Kail.
Oh, and just for fun: here's Kail's 'Teen Mom 2' co-star Briana DeJesus' two-cents on the matter. (Because we all know how much Kail values her good pal Briana's opinion!)
When asked how she felt about someone commenting on fake dads, despite that same 'someone' previously backing her baby daddy Devoin Austin, Briana provided the following (quite lengthy) response:
"I realized there's no such thing as a fake dad," Briana wrote. "But what there is-is that there's something called parenting different. I learned that u can't always have it ur way and the other parent will do what they wanna do when they wanna do it and how they wanna do it. As doing u and being the parent u want to be for ur kids, the rest is history!"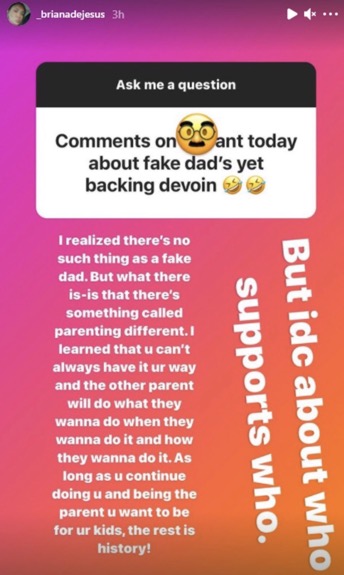 Briana added that she doesn't care "who supports who."
RELATED STORY: 'Teen Mom 2' Star Briana DeJesus Confirms She's Broken Up with Her Fiancé Javi Gonzalez, Just Months After Their Engagement
(Photos: Instagram; MTV)