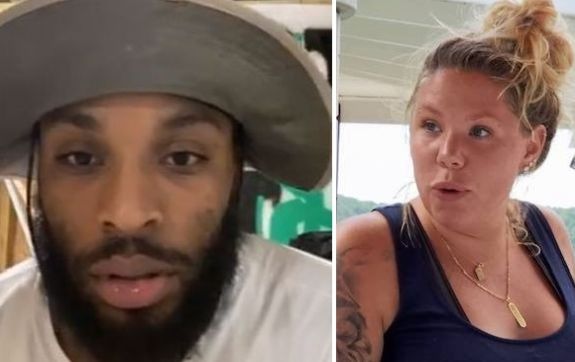 The Teen Mom 2 tree may be getting yet another limb!
Kail Lowry announced on Thursday, via Instagram, that her estranged third baby daddy, Chris Lopez, is expecting yet another child, just over a year after the birth of Creed, the son he shares with Kail. (Chris and Kail also share four-year-old son Lux.)
Although Chris has yet to officially confirm or deny that he got another girl pregnant, a message posted to his podcast's Instagram account shortly after Kail took it upon herself to announce the pregnancy indicated that he was not pleased with his existing baby mama's actions.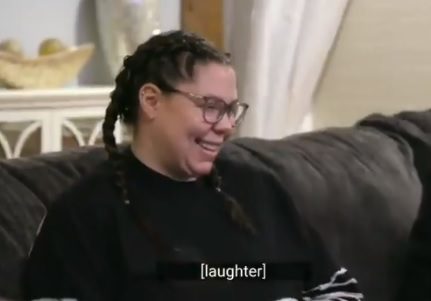 On Thursday, Kail posted a "congratulatory" message to Chris, announcing that he has another baby on the way.
"Congratulations to Chris & his new family," she wrote. "So exciting for the boys to have a new sibling to love."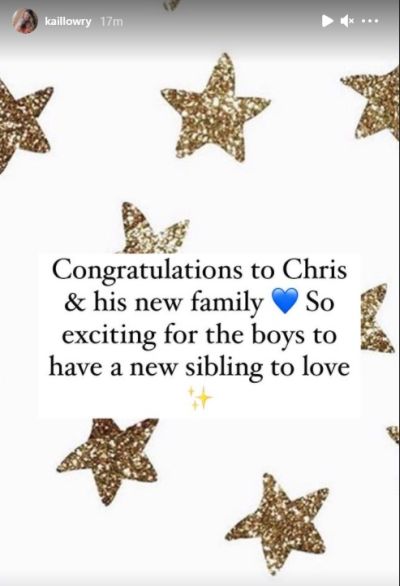 Kail did not provide any more info on Chris' newest spawn— or the woman allegedly carrying the baby. However, the Instagram account @WaWaMelen (who is set to private) released plenty of photos of the Chris' supposed second-baby-mama, who is one of Chris' exes. (The Ashley is not confirming that this girl is, indeed, pregnant by Chris, though.)
Chris recently deleted his Instagram account, but did post on Twitter after Kail made her announcement post.
"If they ain't give you the right attention I get it but this ain't the way to get mine," he wrote.
The Instagram account for his P.T.S.D. podcast also posted a telling message that seemed to be in response to Kail blurting out the (alleged) baby news.
"Age doesn't define maturity. Some people will never grow up," the meme posted— which was quickly deleted— read.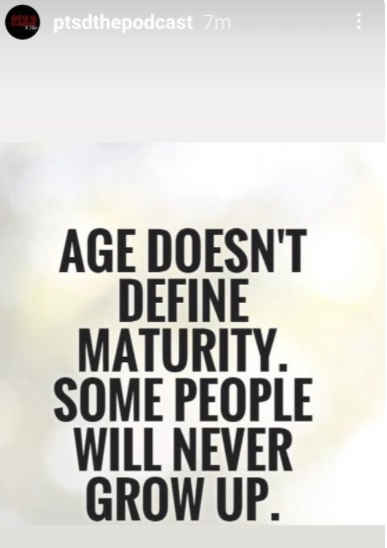 On a recent episode of her podcast, Kail talked about how she was extorted by another girl Chris had been seeing. According to Kail, the girl was seeing Chris at the same time Kail was seeing him, and the girl threatened to publicly reveal private things Chris had told her about Kail if Kail didn't pay her. That ex is a different girl than the girl who is allegedly pregnant, The Ashley can confirm.
If Chris' ex is, indeed, pregnant, Kail may be serving up some revenge to him and his family by announcing the pregnancy before Chris or the ex (who The Ashley is not naming at this time). As you may remember, the news that Kail was pregnant with Creed was broken by Chris' aunt, who posted it on her social media accounts in January 2020. Kail and Chris has not yet publicly revealed the pregnancy at that time.
As The Ashley recently told you, Chris has signed a contract to appear on the upcoming season of 'Teen Mom 2,' so it's likely that the topic of this alleged pregnancy may play out on our screens.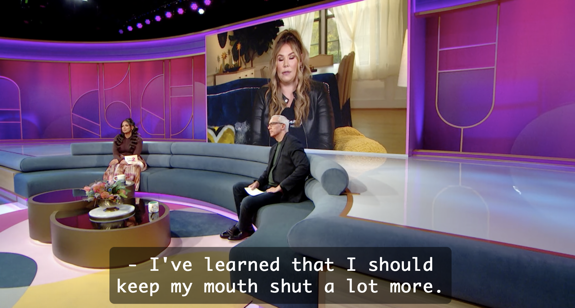 As of press time, neither Chris nor the alleged baby mama has confirmed or denied that they are expecting a baby together.
RELATED STORY: EXCLUSIVE! Chris Lopez (Finally) Signs a 'Teen Mom 2' Contract; Does Podcast Episode with Kail Lowry's Nemesis Briana DeJesus & More Behind-the-Scenes News
(Photos: Instagram; MTV)