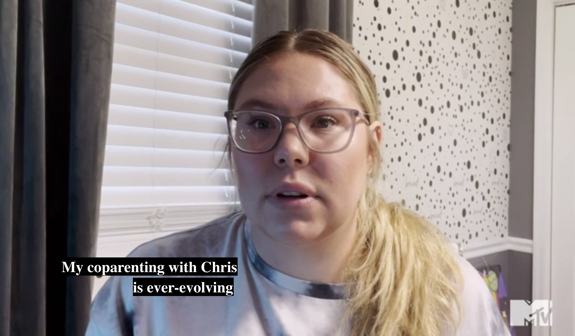 From spilling the beans, to slamming Dr. Drew Pinsky, the stars of the 'Teen Mom' franchise (both past and present) have been keeping themselves busy lately! In an effort to get you up-to-date on the latest Teen Mom OG, Teen Mom: Young & Pregnant and Teen Mom 2 news, The Ashley brings you the Teen Mom News Pile.
Here are some of the major (and minor but interesting) 'Teen Mom'-related things that have happened over the last week or so…
Kail Lowry Announces the Gender of Her Baby Daddy Chris Lopez's Unborn Child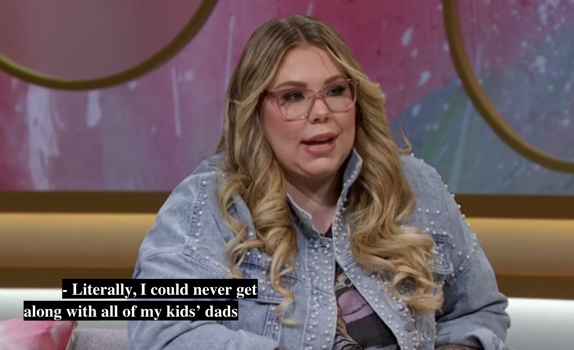 Last month, Kail spilled the beans that her baby daddy, Chris Lopez, was expecting his third child, despite the fact that, this time, she was not the woman carrying Chris' baby. This month, the 'Teen Mom 2′ star decided to give her podcast listeners even more details about Chris' unborn child, taking it upon herself to announce the gender of the baby.
Kail— who is the mother of Chris' oldest children, sons Lux and Creed— blurted out the baby's gender on the latest episode of her Baby Mamas No Drama podcast.
While talking with her co-host Vee Rivera (who is married to Kail's first baby daddy, Jo), Kail mentioned that Jo is the only one of her baby daddies who has had a baby girl.
"Even my other baby dad is having another boy!" Kail said. (While Kail didn't specifically say Chris' name, he is the only one of her baby daddies currently expecting another child. Her second baby daddy, Javi Marroquin, has another son, Eli with Lauren Comeau.)
"So there's about to be seven kids [among all my baby daddies] and only one [is a ] girl," she said, adding, "With Lux's family, there's four grandsons, no granddaughters; well there's about to be four."
While Chris has yet to comment on Kail's baby blabbing, he did seem to be peeved that she chose to leak the news in September that he's expecting another baby.
"Congratulations to Chris & his new family," she posted to Instagram. "So exciting for the boys to have a new sibling to love."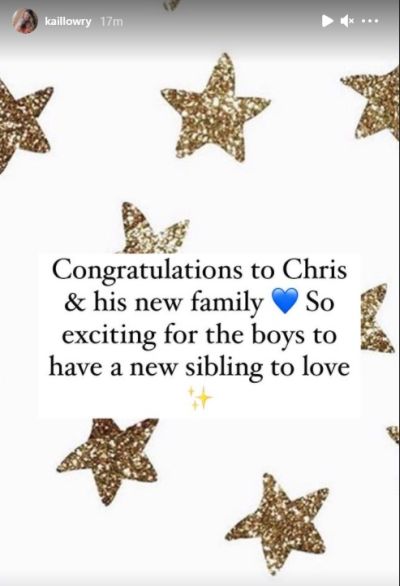 After that was posted, Chris tweeted, "If they ain't give you the right attention I get it but this ain't the way to get mine," he wrote.
The Instagram account for his P.T.S.D. podcast also posted a telling message that seemed to be in response to Kail blurting out the (alleged) baby news.
"Age doesn't define maturity. Some people will never grow up," the meme posted— which was quickly deleted— read.
Debz OG plans to pitch a new 'Teen Mom' spin-off; says she would be a better host than Dr. Drew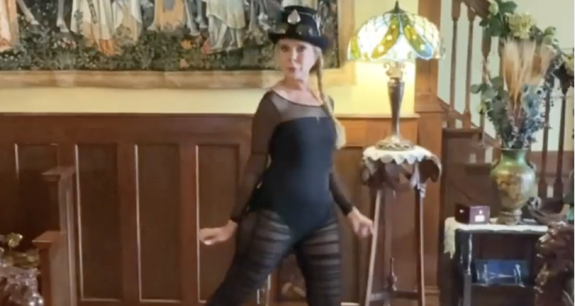 In a move that screams, "my rap career sure isn't taking off like I hoped it would," Debra "Debz OG" Danielsen is pitching an after show called Hollywood Moms– a series she claims "would be better than these bulls**t reunions with Dr. Drew."
According to The Sun, Deb– who is the mom of former 'Teen Mom' star Farrah Abraham— reportedly wants to enlist herself and other "Hollywood moms" to get together and "comment on the play-by-play" of MTV's recent catastrophe 'Teen Mom' spinoff.
"I'm like any other mom in the United States," Debra said. "That's why so many mothers relate to me. I was talking to some friends of mine and we recently talked about doing an after show on the 'Teen Mom' spinoff."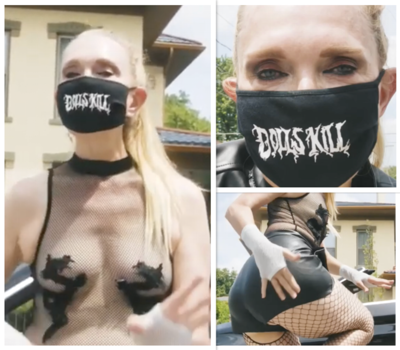 Debra says she and the other moms could "give you the good, bad and ugly based on what they've been through," and she could even expand the show to cover regular seasons of 'Teen Mom OG' and 'Teen Mom 2.'
Debra claims she and her show would better than the "bulls**t reunions with Dr. Drew," which she believes are losing viewership "because other shows are more open and honest."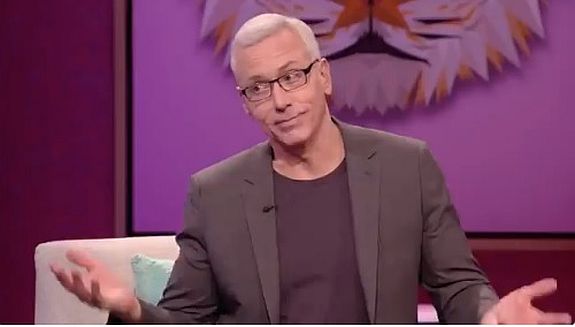 As for the format of 'Hollywood Moms,' Debra said it would be similar to Bravo's Watch What Happens Live, and of course, SHE would be the main host.
"I would be like Andy Cohen on 'Watch What Happens Live.' Fans would love to call in and talk," she said. "I have die-hard fans that would be fabulous on speed dial. They have followed the show, know it and react in real time. I think it would be brilliant."
If you're wondering, Debra's ideal cast would include Patti Wilkinson, mom of The Girls Next Door star Kendra Wilkinson, as well as the mom of Jersey Shore star Mike "The Situation" Sorrentino.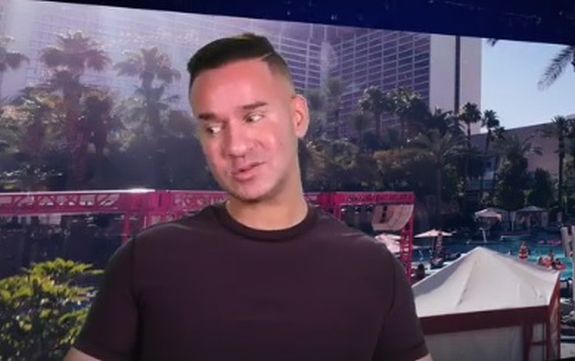 "They're down-to-earth, practical women who love their families and children," Debra said. "These are seasoned women who can call things out."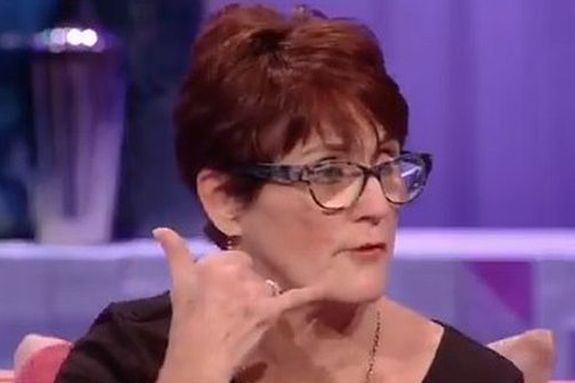 Despite her daughter's less-than-amicable split with MTV years ago, Debra said she hopes to pitch her idea to the network's producers, as they "worked well together" and "didn't have a falling out" during her stint on 'Teen Mom OG.'
Madisen Beith's dad, Nick, got hitched!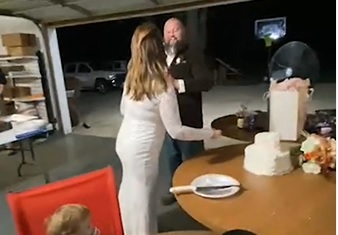 Nick Beith is a married man.
The 'Teen Mom: Young & Pregnant' grandpa said "I do" earlier this week, marrying his fiancé, Christina on Wednesday. Nick— who is the father of 'Young and Pregnant' star Madisen– wasted no time, getting hitched less than a month after he and Christina got engaged.
Madisen treated her Instagram followers to some footage of her dad's big day, showing the happy couple having their first dance in very casual driveway reception at their Ohio home. (Madisen & Co. no longer live in Arkansas.) The couple cut their wedding cake in the garage (after a cake fight). At one point, Madisen's daughter Camille decided to join in on Nick and Christina's dance, so Nick picked her up and the three danced together.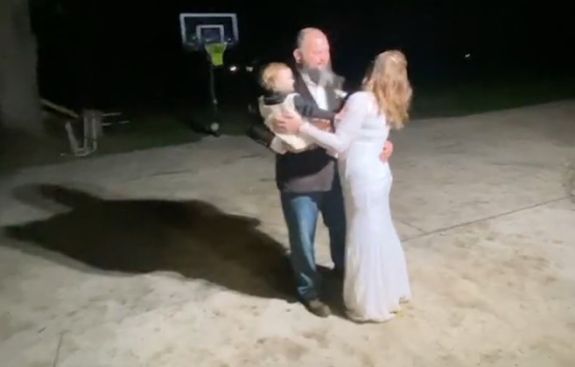 The nuptials were not captured by MTV cameras, as Madisen is not currently filming for 'Young and Pregnant.' However, she did her best to keep the show's fans updated on the wedding festivities.
"I'm not used to doing lives, but I wanted to make sure y'all were apart of this day!" Madisen told her followers on Instagram Live.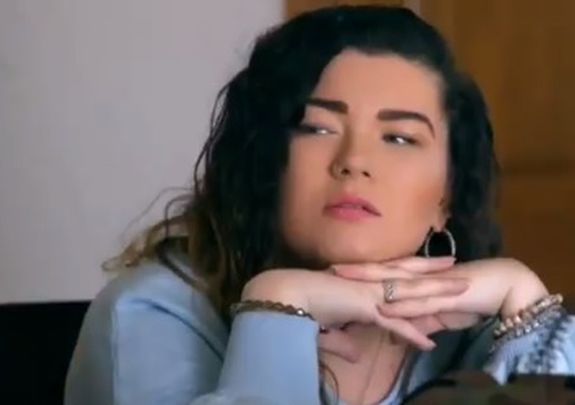 Last month, Madisen wrote a sweet message to Christina on Instagram, talking about how happy she is that Christina is in all of their lives.
"Thank you. For making my dad so happy and loving my daughter & I as if we have always been your own," Madisen wrote. "For having my back no matter what, and pushing me to be the best me I can be. For being the best gramma my baby could possibly have. We love and appreciate you more than you could ever know, you seriously are the best. Please never forget that."
You can watch some of the footage of the wedding below!
View this post on Instagram
Catelynn and Tyler will visit with Carly and her parents this season on 'Teen Mom OG.'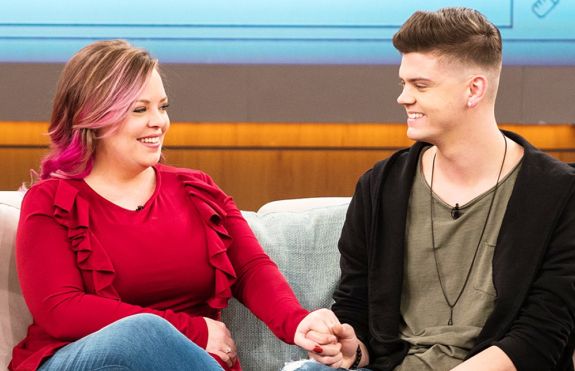 According to E! News, Catelynn Lowell and husband Tyler Baltierra were able to reunite with their 12-year-old daughter Carly– who they placed for adoption in 2009– after nearly two years, and MTV cameras were there to capture (part of) the reunion.
The couple, who first shared their birth and adoption story on 16 and Pregnant, shared their first reunions with Carly and her parents, Brandon and Teresa Davis, on-camera. However, Carly's parents have limited their participation on 'Teen Mom OG' as their daughter has gotten older.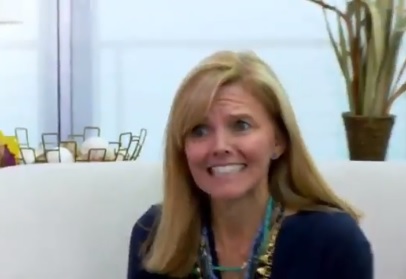 Because of this, footage of the actual reunion between the two families will not be featured on the show.
"We did end up having a visit with Carly and MTV did follow that," Catelynn said. "They didn't film Carly herself or anything like that but they always film us. People will be able to witness what our reaction was from the first day to the last day, from leaving and even just like the start of the visit and things like that, which I think is definitely important."
While the moment won't be shared with viewers, Catelynn is grateful to be able to share the adoption experience and provide and update for fans of the show.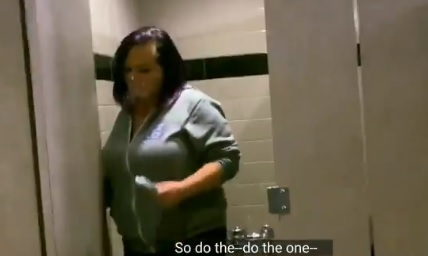 "I think it's awesome to be able to show the journey of an open, semi-open adoption through the years and the ups and the downs and learning and navigating this relationship," Catelynn said. "I think it's super awesome that we can show our fans the journey but also in the way that it allows Carly's parents to feel comfortable with us sharing it as well."
Tyler shared a similar sentiment, admitting he didn't know much about the adoption process himself before appearing on '16 and Pregnant.'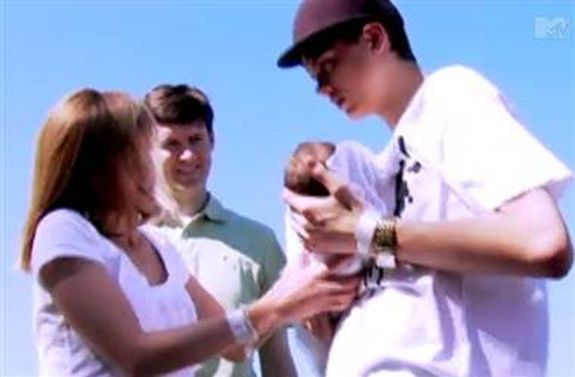 "Before our '16 and Pregnant' aired, I've never really heard about adoption, let alone open adoption," Tyler revealed. "I feel like we did a good job of opening the door for that conversation to happen and making it more normal, more accepted to get information. It's kind of great to think about being part of that door opening, but we're blessed to do it."
After giving birth to Carly, Catelynn and Tyler went on to welcome daughters Novalee, 6, Vaeda, 2, and Rya, who was born in August.
Brandon and Teresa– who were unaware of Catelynn and Tyler's decision to appear on '16 and Pregnant' when plans to adopt Carly began– went on to adopt a son in 2012.
To catch up on more of the latest 'Teen Mom' news, click here!