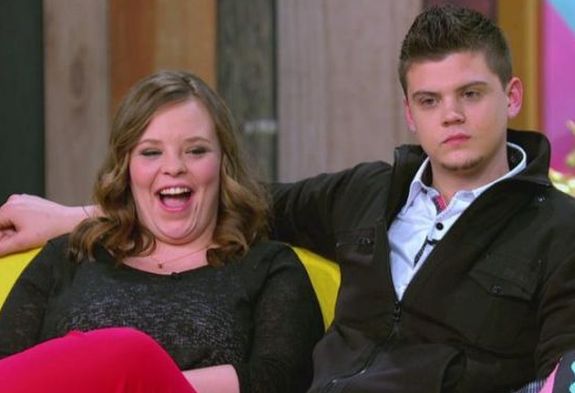 Catelynn Lowell and Tyler Baltierra's baby girl has arrived!
The Teen Mom OG couple announced on Saturday that Catelynn has given birth to their fourth child— yet another girl.
"She's here and she's perfect!" Tyler captioned a video posted to Instagram Stories showing the baby in a bassinet.
Despite being fresh out of the birthing stirrups, Catelynn managed to give more details to Celebuzz to create a clickbait article. (She didn't get her nickname "Clickbait Cate" for nothing, folks!)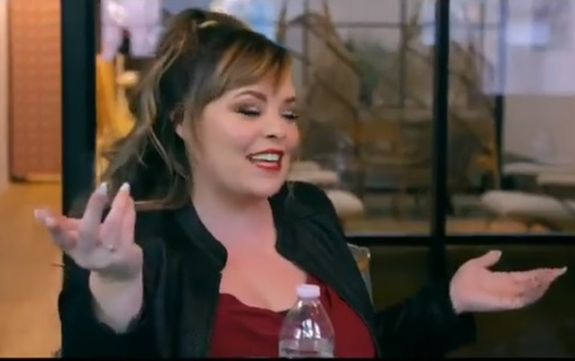 "She's perfect and healthy and I'm doing well, just sore," she told Celebuzz. "We are sooo blessed."
Catelynn and Tyler are already the biological parents of 12-year-old Carly (whom they placed for adoption shortly after birth), as well as daughters Nova and Vaeda. While the couple has yet to reveal this baby's full name, they have been calling her "Baby R."
The couple had been actively trying to have another baby during the last season of 'Teen Mom OG.' In February, they announced Catelynn was pregnant again, three months after suffering a miscarriage on Thanksgiving Day 2020. In the caption of a photo of their daughters Nova and Vaeda holding a sonogram photo, Catelynn wrote, "This rainbow was worth the storm. Baby Baltierra coming soon."
Cate and Tyler have stated that "Baby R" will be their last child, because they want to be done having kids while they're still in their twenties.
"We wanna be done before we're 30, you know?" Catelynn said in 2019.
Catelynn and Tyler– who are both currently 29— had made it no secret that they wanted a boy, especially Tyler. In fact, he admitted to being "pissed" at the gender reveal party held when Catelynn was pregnant was Nova, after finding out the baby was a girl.
"When I found out I was having a girl, and not a boy, my first thought was, 'Dammit,'" Tyler explained in a "Featured Moment" clip that aired in 2015. "I really wanted a boy so bad."
During the 'Teen Mom OG' episode that featured Vaeda's gender reveal party, Tyler was noticeably upset when he found out they were having yet another girl.
In an interview with Celebuzz earlier this year Catelynn insisted that she and Tyler aren't disappointed that they have no sons.
"While we wanted a boy since this is our last, as long as she's healthy though that really is all that matters," she told the site during a previous interview. "This is our last and final but we know one day we will have a grandson and adore him! Although Tyler's been vocal about wanting a boy he's not disappointed at all…All in all we are just excited to be completing our family regardless of gender."
Catelynn's father, David Lowell, took to Instagram on Saturday to congratulate the couple on their new addition.
"Congratulations to my sweet daughter Catelynn and her husband Tyler, girl number four…I'm happy for them," he said in a video. "She's healthy and gonna live a happy life in a great home with great parents."
RELATED STORY: Babies, Biting Kids & Baby Daddy DNA Tests: MTV Releases Trailer for New Seasons of 'Teen Mom OG' & 'Teen Mom: Young & Pregnant'
(Photos: MTV; Instagram)