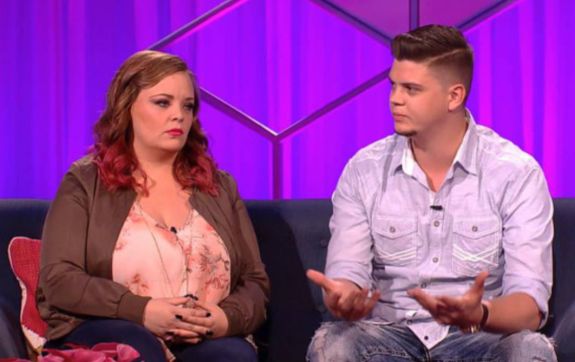 Teen Mom OG stars Tyler Baltierra and Catelynn Lowell are once again adding to their family.
Catelynn announced on social media (via clickbait, of course) that she is currently pregnant again, three months after suffering a miscarriage on Thanksgiving Day. In the caption of a photo of their daughters Nova and Vaeda holding a sonogram photo, Catelynn wrote, "This rainbow was worth the storm. Baby Baltierra coming soon."
In an interview with Celebuzz, Catelynn said she did not expect to get pregnant again so soon after her loss.
View this post on Instagram
"I was definitely surprised that we got pregnant so fast with this baby!" she said. "But we are so excited."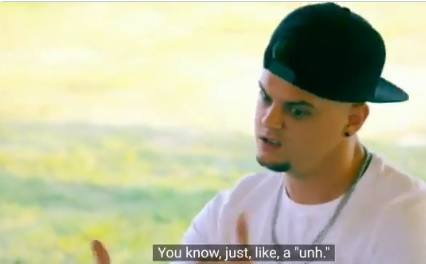 She added that Tyler didn't believe her at first when she told him the news.
"I just handed him the positive test," Catelynn said. "At first, he didn't believe it.
"We are blessed to be able to have another baby to love and raise. Especially after our miscarriage we are so grateful!"
Catelynn said that the positive test and Tyler's reaction was filmed for upcoming episodes of 'Teen Mom OG' (naturally). However, it appears that they pretended like they didn't know they were pregnant while filming other episodes.
"[We] waited until I was further along to even mention it on the show!" she said.
In addition to being the parents of Nova and Vaeda, Catelynn and Tyler are also the birth parents of 11-year-old Carly, whom they placed for adoption shortly after her birth.
Tyler and Catelynn have talked about having another kid on the show, and both stated that they wanted to be finished adding to their litter by the time they were 30.
"I think we're just gonna go right for No. 4 right after this one's born," Catelynn said in 2019 while pregnant with Vaeda. "We wanna be done before we're 30, you know?
Catelynn and Tyler have not yet revealed if they are having a boy or a girl, but Tyler has made it no secret that he wants a boy. In fact, he admitted to being "pissed" at the gender reveal party held when Catelynn was pregnant was Nova, after finding out the baby was a girl.
"When I found out I was having a girl, and not a boy, my first thought was, 'Dammit,'" Tyler explained in a "Featured Moment" clip that aired in 2015. "I really wanted a boy so bad."
During the 'Teen Mom OG' episode that featured Vaeda's gender reveal party, Tyler was noticeably upset when he found out they were having yet another girl.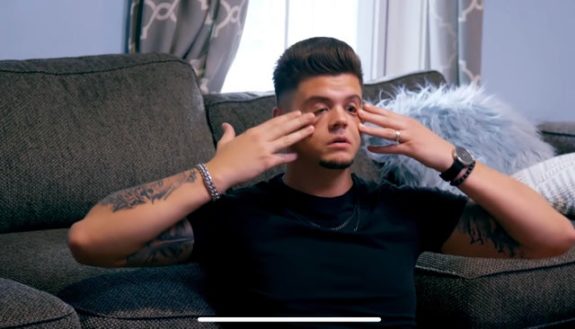 Anyway, Catelynn's post on Monday was met with plenty of well wishes from her 'Teen Mom' franchise co-stars. However, Cate quickly closed the comment section due to some hate she was getting about the post.
Cate's father, David Lowell, also posted about the pregnancy.
"Waiting to meet my next grandbaby. So excited for Cate and Ty. Wishing their family health, happiness, and a beautiful future. Xoxo," he captioned a photo of Nova holding a sign that said '27 weeks until I become a big sister.'
View this post on Instagram
Catelynn is not the only 'Teen Mom OG' star with a bun in the oven. Her co-star Cheyenne Floyd is currently pregnant with her second child. Chey recently announced that she and her boyfriend Zach Davis are expecting a baby boy.
RELATED STORY: Ratings Start Out At a Record Low for New Season of 'Teen Mom OG': A Look At the Numbers So Far