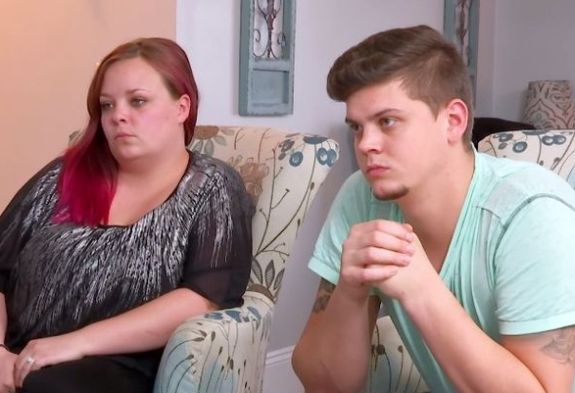 Earlier this week, Catelynn Lowell and Tyler Baltierra revealed (via clickbait) that they're expecting their fourth child and now the Teen Mom OG couple is revealing (also via clickbait) the gender of that child!
As 'Teen Mom OG' fans know, Tyler has been very vocal about wanting a boy, given that he is already the father of daughters Nova and Vaeda, as well as the birth father of Carly, whom he and Catelynn placed for adoption during their 16 and Pregnant episode.
Catelynn revealed the baby's gender in an interview with Celebuzz, in addition to giving the site a video of the gender reveal party they had for the baby.
In the gender reveal video, Kim and April— the mothers of Tyler and Catelynn, respectively— hold a balloon containing either blue or pink confetti. April pops the balloon and a flood of pink confetti comes out, indicating that Cate and Ty are having yet another girl. (It appears that Cate and Ty already knew the gender when the video was taken, because neither seem to be surprised.)
"Everyone is asking what the baby's gender is," Catelynn told the site. "We have found out that we are going to be having a… drumroll please… another girl!"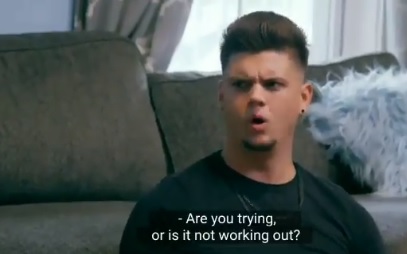 During Cate's pregnancies with both Nova and Vaeda, Tyler expressed extreme disappointment when it was revealed that both babies were girls. In fact, he admitted to being "pissed" at the gender reveal party held when Catelynn was pregnant was Nova, after finding out the baby was a girl. During the 'Teen Mom OG' episode that featured Vaeda's gender reveal party, Tyler was noticeably upset when he found out they were having yet another girl.
However, Catelynn insisted that Tyler is not disappointed that he is getting another female spawn.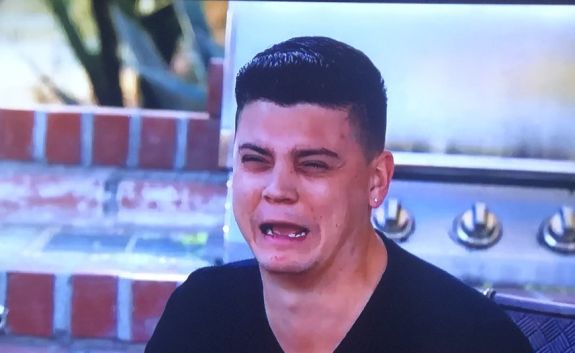 Although Tyler's been vocal about wanting a boy he's not disappointed at all," Catelynn told Celebuzz. "His reaction was, 'Well I guess I'm not gonna get a boy.'
"All in all we are just excited to be completing our family regardless of the gender," she added.
Catelynn also stated that she and Tyler will be done having children after this baby is born, even though they never had a boy.
"While we wanted a boy since this is our last, as long as she's healthy though that really all that matters," Catelynn said. "This is our last and final but we know one day we will have a grandson and adore him!"
You can watch the gender reveal video below!
RELATED STORY: 'Teen Mom OG' Stars Catelynn Lowell & Tyler Baltierra Expecting Another Baby, Months After Suffering Miscarriage
(Photos: MTV)