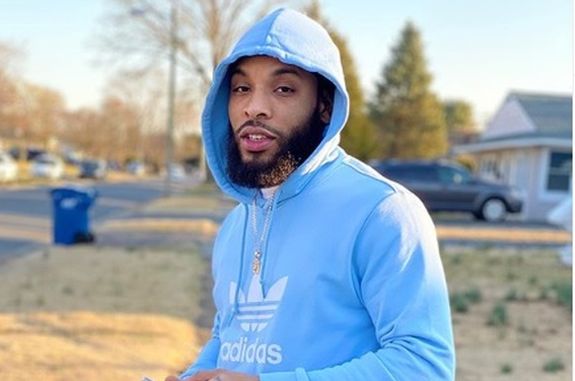 Chris Lopez is officially a father of three.
Chris revealed on the latest episode of his P.T.S.D podcast that he is now a father to three boys, as his new baby mama– who is not named– has given birth. Chris also shares sons Lux, 4, and Creed, 1, with Teen Mom 2 star Kail Lowry.
According to The Sun, it is unclear when exactly the baby boy was born, however, Chris did reveal on his podcast that he's been able to "experience more with the third one than I have with the others."
"It feels crazy, it feels good," he said. "I got to be a part of it more than I ever have."
Chris went on to post a photo of his new addition, though he quickly deleted the image. (A screenshot of the photo was shared by @teenmomchatter on Instagram.)
Though Chris seems to be reveling in the birth of his third son, he didn't miss the opportunity to remind podcast listeners that Kail was the one who announced he was expecting a third child.
"Regardless of situations … like, it came out … I don't even care," he said. "You ain't about to destroy some peace. I'm just trying to be as peaceful as possible. Leave me the f**k alone."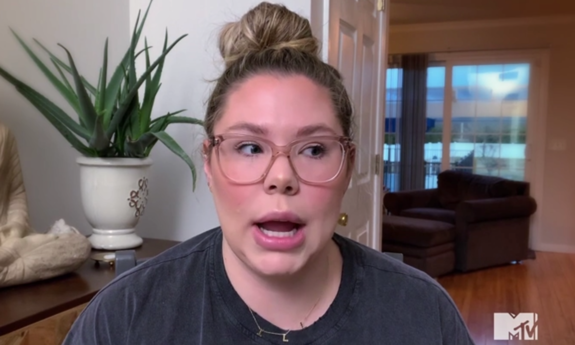 While Chris may have a new son, he continues to deal with the same old drama with Kail, who fired back this week after Chris leaked a personal email exchange between the two. Kail addressed the incident in a video on Instagram.
"Since some people want to share parts of my email, I'm just going to put the whole f***king thing out there," Kail said before posting the alleged email in its entirety, which was shared by @teenmomshaderoom_ on Instagram.
Within the email– written in response to a message from Chris with "BABYMOTHER" in the subject line– Kail told her ex she would use her platform to discuss "all things pertaining" to her life, and even claimed Chris owed his success to her; Kail noted Chris's social media, podcast and contract with 'Teen Mom 2' as examples.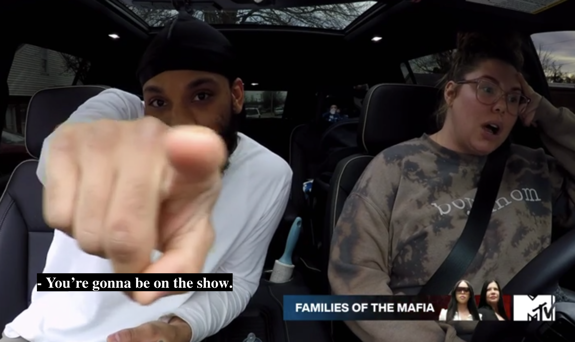 She went on to mention an injury involving one of their sons, accusing Chris of "not checking in on a regular basis" as he had not contacted her "the entire week since we left the hospital on Sunday, November 27." As for her decision to speak about the events on her podcast, Kail defended her actions, stating that Chris did the same thing on his own podcast and she "did not do anything he didn't already address."
Kail also told Chris to "do better" after he failed to deliver an apologize to her directly.
"I do not believe your apology is sincere when it's via podcast," she wrote. "Do better."
RELATED STORY: MTV Announces 'Teen Mom: Girls' Night In' Featuring 'Teen Mom OG' Cast Reacting to Episodes of 'Teen Mom 2'
(Photos: YouTube; Instagram; MTV)