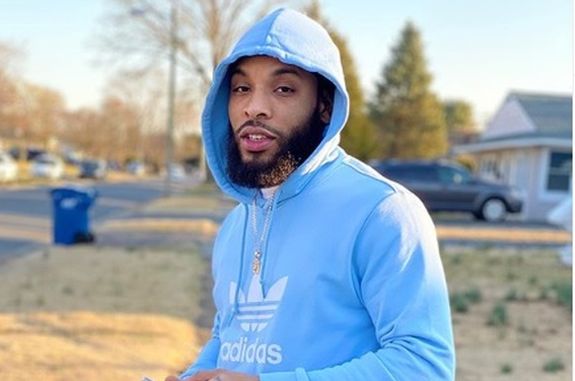 Chris Lopez may have a newborn– as well as two other kids– but he still has time to hop on social media to answer questions from fans… and possibly stir up a little drama in the process.)
The ex-boyfriend of Kail Lowry, who shares sons Lux, 4, and Creed, 1, with the Teen Mom 2 star, as well as a third child with an unnamed woman, took to Instagram Monday to talk about his three sons, fatherhood, and Kail– albeit indirectly.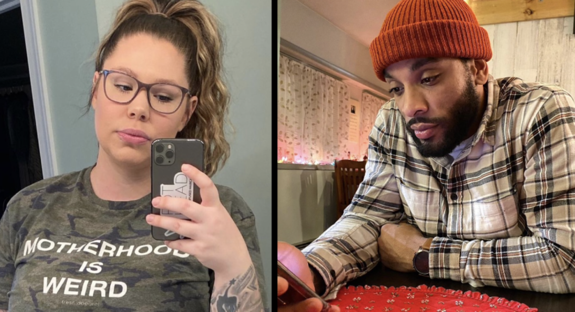 As The Ashley told you last week, Chris confirmed that his third son had been born, and that he's been able to "experience more with the third one than I have with the others." While Chris said he and Baby No. 3 have shared many experiences, he suggested during the Q&A that they share much more than that. When asked about the infant's name and why Chris decided to gift the baby his childhood name bracelet, Chris seemed to confirm his third son is named after him.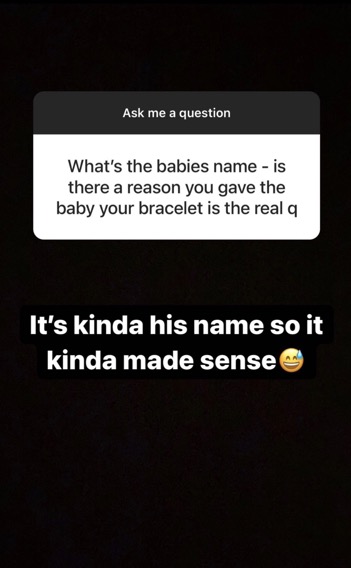 "It's kinda his name so it kinda made sense," Chris said.
Chris then addressed a question regarding the last name of each of his three children.
" … My 3 kids were all born with the last name Lopez..ain't much I can do if ppl decide to change it but my first born is the only one who doesn't have my last name now," he said, referring to Lux.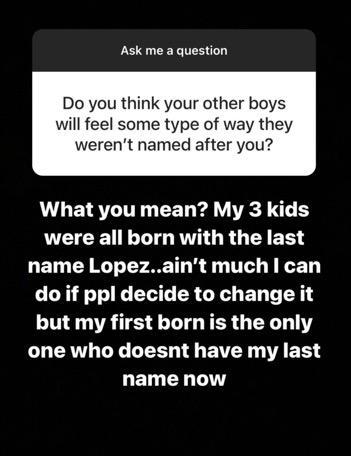 Kail spoke about her children's last names in August 2020, (right after Creed was born), admitting she had some regrets about giving Creed the last name Lopez.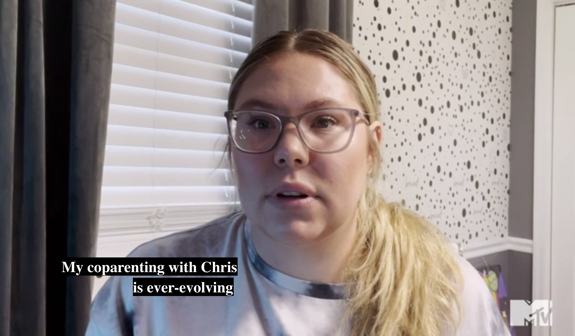 "There have been periods of time where I felt like he doesn't deserve to have his last name passed down but … in a situation like this, I don't know what's right or wrong," she said. "Maybe I should have just hyphenated both [of our kids'] names and called it a f**king day? When they're old enough, they can decide which name they want. But I do feel like [getting the father's last name] is earned."
Chris went on in his Q&A to tell his followers he isn't a fan of using the term "half" sibling, as "that's [your] brother or sister regardless if y'all got different moms or dads."
Along the same subject, he answered a question about his two older sons and how they are reacting to being big brothers to the new baby.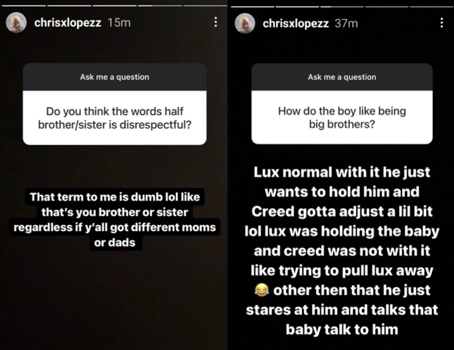 "Lux normal with it he just wants to hold him and Creed gotta adjust a lil bit lol," he said. "Lux was holding the baby and Creed was not with it like trying to pull Lux away other than that he just stares at him and talks that baby talk to him."
As for whether he will ever tell his side of his relationship with Kail (and the drama that has followed them since), Chris responded only with, "I hated myself, the end."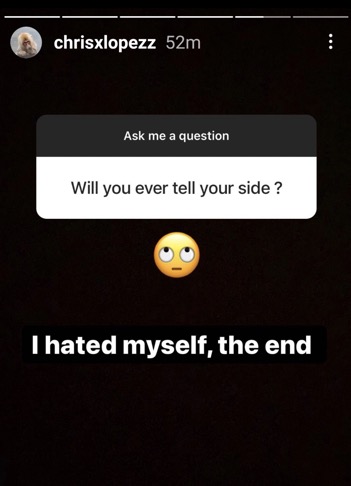 RELATED STORY: Jenelle Evans Talks About Being "Uninvited" From 'Teen Mom Family Reunion'; Ashley Jones Hilariously Trolls Jenelle For Insinuating Bar Smith Shouldn't Have Been Invited
(Photos: YouTube; Instagram; MTV)