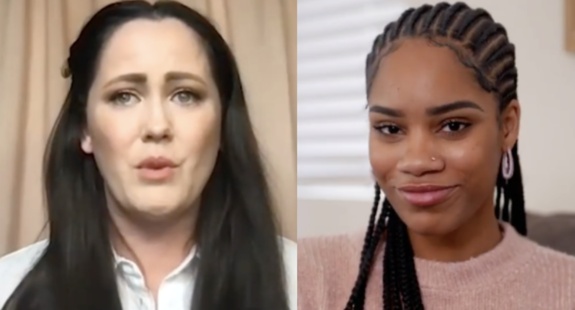 As the premiere of the Teen Mom Family Reunion approaches, former Teen Mom 2 cast member Jenelle Evans is trying to explain her absence from the spin-off.
Jenelle took to TikTok Wednesday to respond after a fan asked whether she had participated in the spin-off show. The Ashley told you in September that Jenelle was initially asked to attend the filming, but had her invitation revoked after she requested that her husband, David Eason, be allowed to join her for "support."
During Jenelle's explanation, she specifically stated that Ashley Jones' man, Bar Smith, was allowed to go to the spin-off and David was not, implying that Bar shouldn't have been allowed to go. That name-drop did not go over well with Ashley, who got revenge on Jenelle in a unique way.
@jenellelevans

Reply to @a_chicken_cup_of_ramen A lot of you keep asking me about this…
"Basically I got called one day by my old producer, he asked me if I wanted to be a part of this 'Teen Mom' reunion show thing," Jenelle claimed. "I said, 'I'm up for it, you can let them know I'm up for it, I just want my husband there as support– maybe down the street staying in a hotel, just in case s**t pops off, I have somewhere to go. And support.' Once I told them that, I never got a call back about it and I was basically ignored."
Jenelle went on to claim she was also uninvited because the other 'Teen Mom'/'Teen Mom 2' girls "are scared" of her.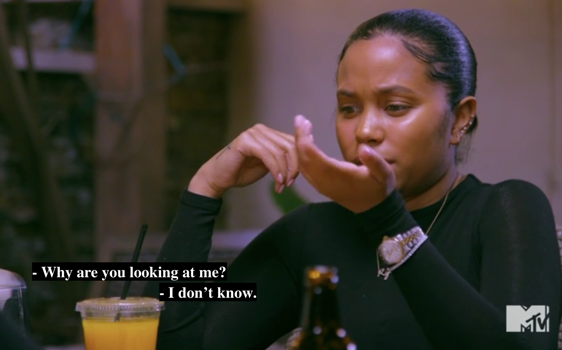 " … apparently all the other girls are scared of me because they're like, 'Oh hell no, we don't want Jenelle to be in here,'" she said. "But pretty much all the other teen moms were there, including Farrah [Abraham], so have fun watching them."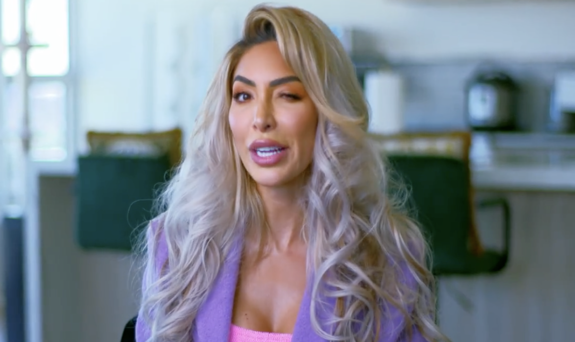 Jenelle added that with her "anxiety being so bad lately, it's probably best I didn't go."
After another person commented that David probably wouldn't have allowed Jenelle to go to the reunion without him, Jenelle insisted again that she was the one who "wanted David to go," before complaining that David didn't get to join the other dads from the franchise who were invited to attend.
@jenellelevans

Reply to @lacybeems actually @easondavid is the voice of reason sometimes 🤷🏻‍♀️
" … come to find out, they did like, a little dad filming, too, so all the dads went, they got to take a little vacation," she said. "Umm, Ashley [Jones'] baby daddy [Bar Smith] got to go, so everyone got to go. Except David.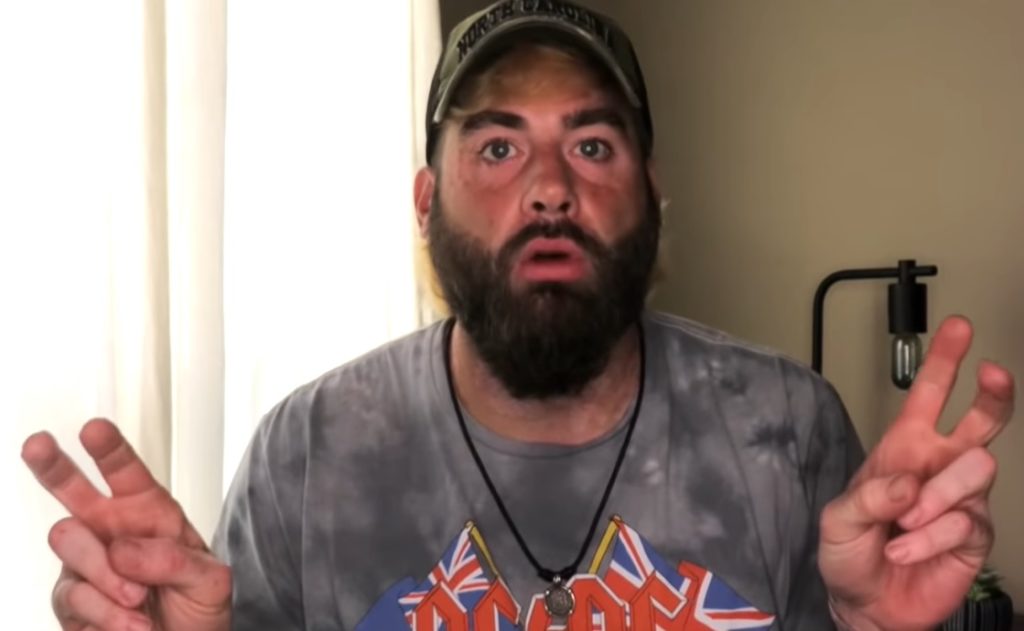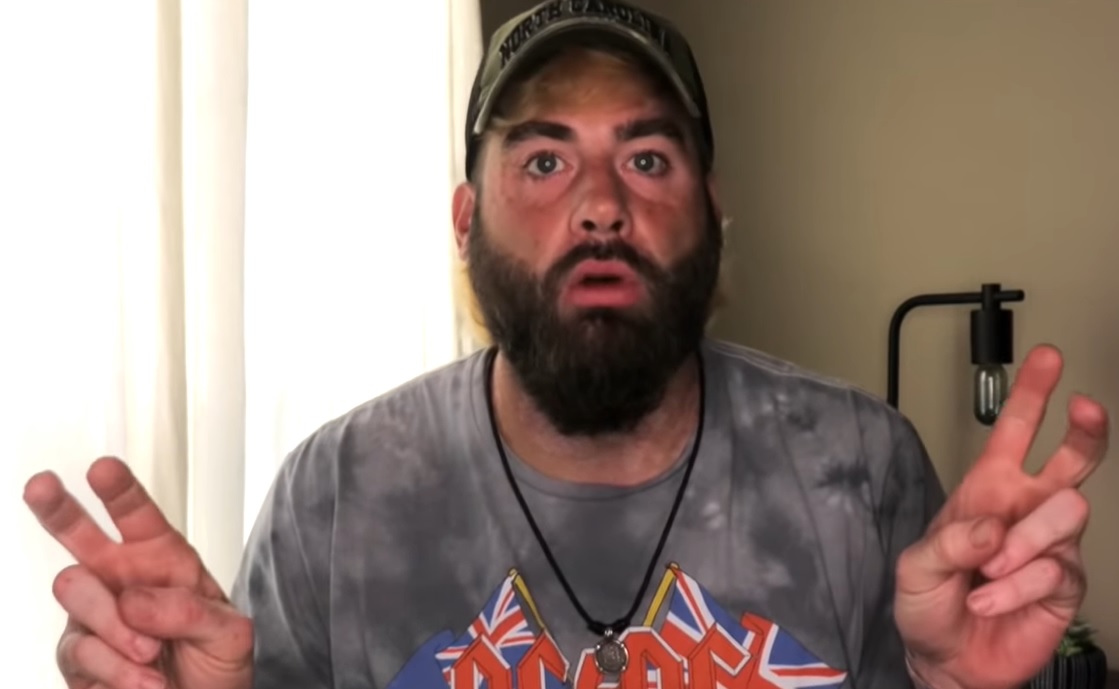 "But see, I wasn't asking David to be involved with filming or participating, I was literally wanting him there for support, that's all," she continued. "He doesn't want to deal with all that bulls**t, trust me. And that's where, ya know, MTV and David butt heads. I'm willing to do pretty much anything for them when it came down to it, but David was there to put his foot down and be like, 'Whoa, whoa, whoa, whoa, whoa! Let's reevaluate all of this.'
"So yeah, thank God for David," she concluded– with a straight face, no less.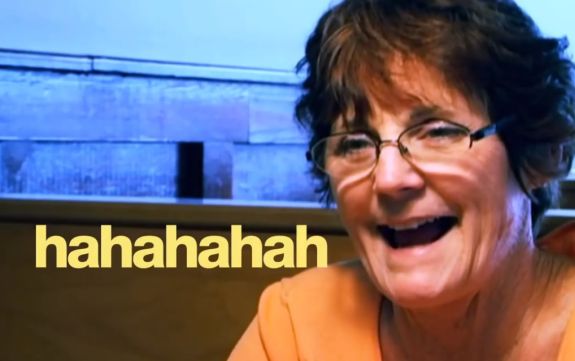 After hearing Jenelle single out her baby daddy in the video, Ashley took to her Instagram Story to respond.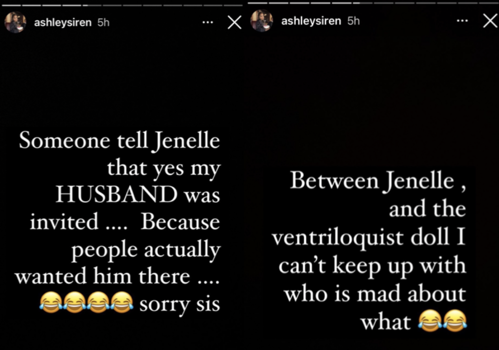 "Someone tell Jenelle that yes my HUSBAND was invited …. Because people actually wanted him there …. sorry sis," she wrote.
Ashley followed up the message with some self-promotion for her Aries Beauty Studio, as well as some A+ level trolling. She turned Jenelle being 'uninvited' into a coupon code for her business.
"Anyways y'all, don't forget to book with @ariesbeautystudio," she wrote. "Leave code: uninvitedjenelle in the notes section of the checkout page for 30 percent off your booking."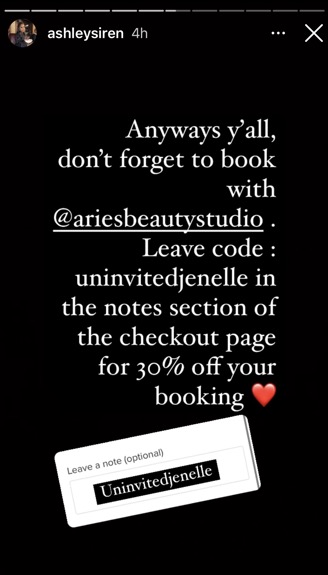 The 'Teen Mom 2' newbie also shared a warning to anyone else thinking of coming for her or her husband.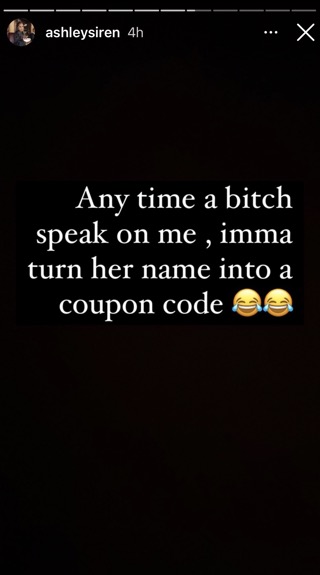 "Any time a b*tch speak on me, imma turn her name into a coupon code," she wrote.
(Oh, and for the record, Ashley's "uninvitedjenelle" code was apparently a big hit among her fans.)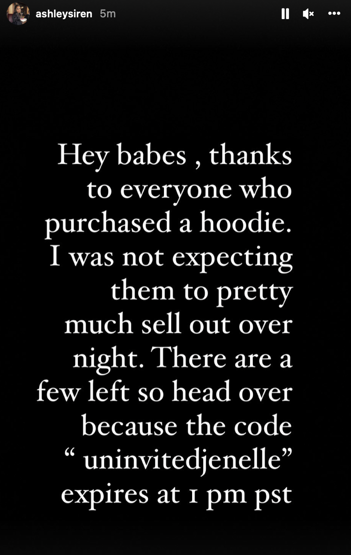 As The Ashley has previously reported, Jenelle and David have been publicly calling for Bar and Ashley to be fired from the 'Teen Mom' franchise. Back in June 2020, David publicly demanded that MTV boot the couple— who were on Teen Mom: Young and Pregnant at the time– because Ashley and Bar had accused Jenelle and David of being racist in response to Jenelle posting a video claiming the opposite.
Naturally, David didn't know Ashley and Bar (and even mistakenly called Bar "Barbara" because…David…)
"Whoever Ashley and Barbara is [MTV] needs to fire them too!"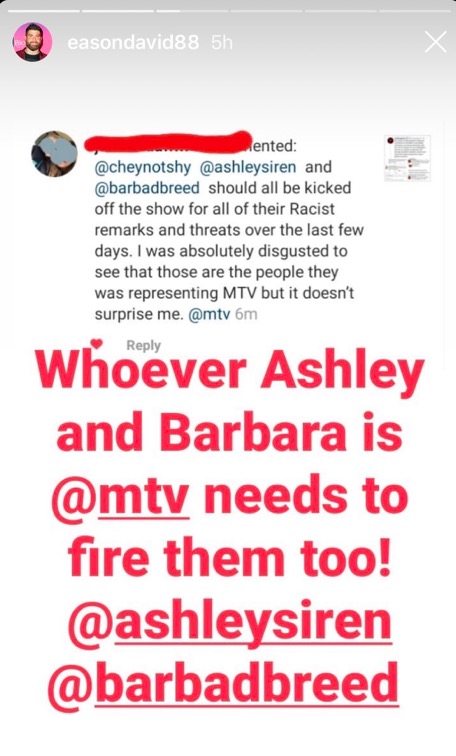 Anyway, 'Teen Mom Family Reunion'–—NOT featuring 'uninvited' Jenelle and David but featuring Ashley and Barbara Bar–– premieres January 11 on MTV.
RELATED STORY: Kail Lowry Claims Baby Daddy Chris Lopez Had Sex With Briana DeJesus After Chris Files Affidavit Supporting Briana in Defamation Lawsuit
(Photos: YouTube; MTV; TikTok; Instagram)