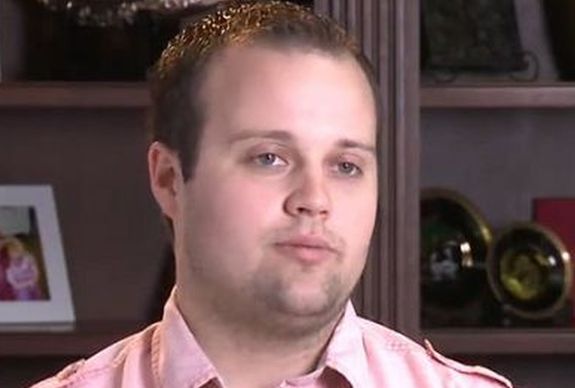 Josh Duggar may be famous, rich and part of one of the most-notorious families in Arkansas, but he's not above the law.
That's what the attorneys who prosecuted Josh over the last two weeks stated in a press conference held outside the courthouse on Thursday, after the former 19 Kids & Counting star was found guilty of receiving and possessing child p0rnography.
"This case was a milestone for our efforts to combat child p0rnography and child abuse in our district… It first and foremost shows that no person is above the law, regardless of their status in society, regardless of their wealth, regardless of their fame. This case shows that no person is above the law," U.S. Attorney Clay Fowlkes told reporters.
"This case also shows us something else. It shows us that this work is very hard. This was almost a two-week jury trial and the people that I thanked [earlier in this speech] spent countless hours preparing this case, investigating this case, and making sure this is the result we're here to talk about today."
HSI Agent Billy Riggins also spoke to reporters, stating that, Josh is "a child predator [who] has been brought to justice."
"Every time child exploitation imagery is shared, downloaded, sent via email, or saved, there is a victim," he stated, reiterating what Clay Fowlkes said earlier in press conference.
"No matter what the individual's notoriety, influence or position, again, this verdict demonstrates that no one is above the law."
Josh– who was once the Executive Director of the Family Research Council, a political activist group that "promotes what it considers to be family values by advocating and lobbying for policies in government"— now faces up to 20 years in prison and $250,000 in fines. He is due to be sentenced in about four months, according to Judge Timothy Brooks.
"HSI agents make it a priority to protect children by investigating these offenders and ensuring they pay for their incomprehensible actions," Agent Riggens told reporters.
Prosecutor Dustin Roberts clarified what Josh was convicted of, stating that, while he was charged with both possessing and receiving child p0rnography, the "possessing" is a "lesser, included charge" that is essentially absorbed into that "receiving" charge.
As of press time, no one from the Duggar Family has released a public statement regarding Josh's conviction.
To read The Ashley's live updates from the trial today, including Josh and his family's reactions to the verdict and more, click here!
You can watch video from the press conference below:
RELATED STORY: BREAKING NEWS! Former "19 Kids & Counting" Star Josh Duggar Found Guilty of Receiving & Possessing Child Sex Abuse Materials: Latest Family Reactions & More
(Photo: TLC)