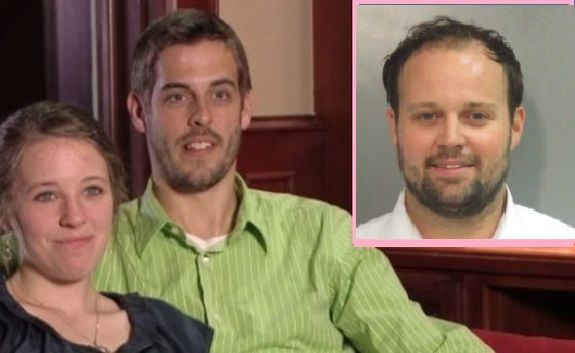 Jill and Derick Dillard are making it clear that they feel justice has been served, following the conviction of Jill's brother, Josh Duggar, on Thursday.
Derick was present in court every day during the trial of his brother-in-law Josh, with Jill attending court one day as well. This caused many 19 Kids & Counting fans to wonder if the Dillards were "Team Josh," despite their estrangement from Jill's parents.
After the verdict came in on Thursday and Josh was hauled off to jail, the Dillards released a statement on their family website, clarifying why they attended the trial, how they feel about Josh being convicted, and what they feel will happen to Josh's wife Anna and her seven kids with Josh.
In the statement, Derick and Jill likened the trial to a "funeral," with many fans taking that as them implying that the life the Duggar Family had previously enjoyed thanks to their fame was over.
"Today was difficult for our family," Jill and Derick's statement began, before thanking those who investigated and worked on the case to "save kids and hold accountable those responsible for their abuse." (Jill came out publicly as one of Josh's victims in 2015.)
"Nobody is above the law," the statement continues. "It applies equally to everybody, no matter your wealth, status, associations, gender, race, or any other factor. Today, the people of the Western District of Arkansas made that clear in their verdict."
Derick and Jill then explained why they chose to be present in the courtroom while witnesses testified about what Josh was being accused of.
"We have been lied to so much that we wanted to hear the evidence for ourselves in court," Jill and Derick stated.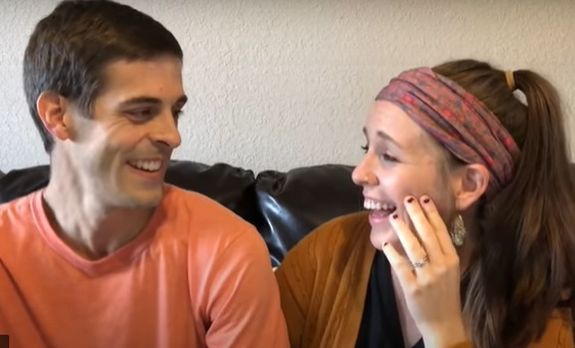 "After seeing all the evidence as it was presented, we believe that the jury reached a just verdict today, consistent with the truth beyond a reasonable doubt."
Next, the Dillards— who have stated that they are not allowed to be at Jill's parents house without her dad Jim Bob's permission— discussed how the rest of Josh's family will be affected by what he has done.
(As The Ashley previously reported, Derick sat next to or near Anna nearly every day during court, and was often seen chatting with her during breaks.)
"Josh's actions have rippled far beyond the epicenter of the offense itself. Children have scars, but his family is also suffering the fallout of his actions," they wrote, adding that they know Anna and her seven kids (one of whom is less than two months old) will have to endure a lot more heartache in the future.
View this post on Instagram
"This trial has felt more like a funeral than anything else," thy wrote. "Josh's family has a long road ahead. We stand with them, we are praying for them, and we will seek to support them however we can during this dark time."
Jill and Derick are the first members of the Duggar Family to make a statement since Josh was convicted on Thursday.
RELATED STORY: Former "19 Kids & Counting" Star Josh Duggar Found Guilty of Receiving & Possessing Child Sex Abuse Materials: Latest Family Reactions & More
(Photos: TLC; Washington County, Instagram)