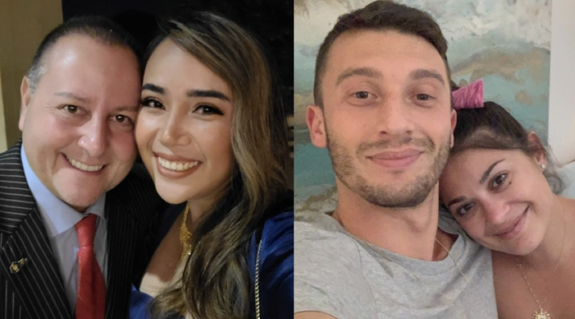 Just when you thought TLC had finally run out of ideas for new 90 Day Fiance spin-offs, they announce two more, set to premiere in January.
Franchise favorites Loren and Alexei Brovarnik; and David Toborowsky and Annie Suwan are getting their own series.
Kicking off the back-to-back premieres is David & Annie: After the 90 Days, which follows Annie and David as they try to bring Annie's 14-year-old brother Jordan and 16-year-old cousin Amber to the United States.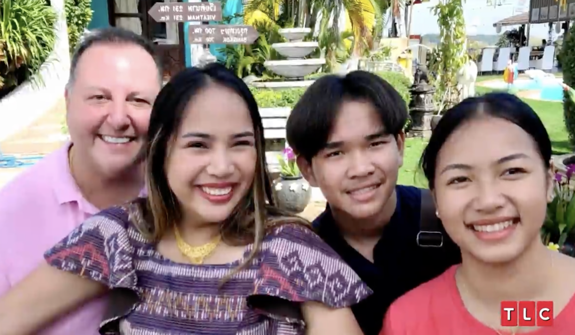 During the series, viewers will see David and Annie travel to Annie's hometown in Thailand, where they will face different obstacles while attempting to gain guardianship of Annie's family members.
The other new show coming to TLC, Loren & Alexei: After the 90 Days, will show fan-favorite couple Loren and Alexei adjusting to life as a family of four, after welcoming their second son in August.
Throughout the series, viewers will follow along as Loren and Alexei take a babymoon, attend Mommy and Me classes, prepare for the birth of Baby No. 2 , and more.
Fans will also get to see plenty of adorable baby Shai, the couple's oldest son, born in April 2020.
Howard Lee, President of TLC Streaming and Network Originals commented on the new series in a press statement, noting the couples' past appearances on Pillow Talk.
"For the past few years, we've watched David and Annie and Loren and Alexei fall in love, get married and whisper not-so-sweet nothings on 'Pillow Talk,'" he said. "As their broods have grown, we are naturally invested in watching these beloved couples tackle their evolving family dynamics.
"Family is everything at TLC and David and Annie and Loren and Alexei are family who will tickle us with all the heart, humor and torment that comes with everyday family life!"
'David & Annie: After the 90 Days' premieres Monday, January 10 on TLC, immediately followed by the premiere of 'Loren & Alexei: After the 90 Days.'
RELATED STORY: "90 Day Fiance" Star Tarik Myers Claims Wife Hazel Cagalitan Has Left Him; Tarik Responds After Hazel Suggests Tarik Abused Her
(Photos: Instagram; TLC)