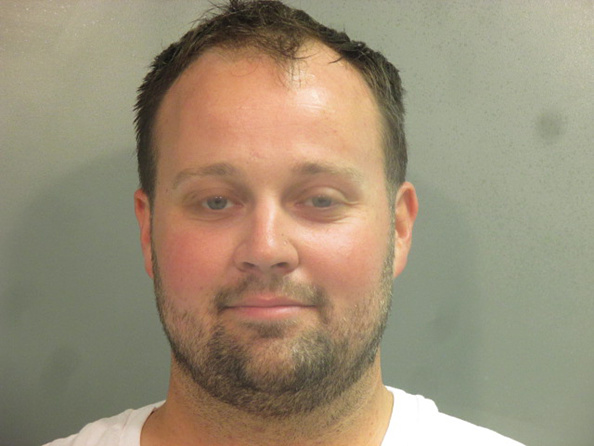 After eight days in the courtroom, it's official: Josh Duggar has been found guilty.
The verdict came in on Thursday morning, following a jury deliberation that lasted about seven hours over two days. Josh— who was arrested back in April and charged with "receiving and possessing child p0rnography"
Josh was in the courtroom as the "guilty" verdict was read in front of many of his family members, including his wife Anna and his father Jim Bob.
The Ashley, who has been in Arkansas covering the trial, has provided live updates each day of the trial.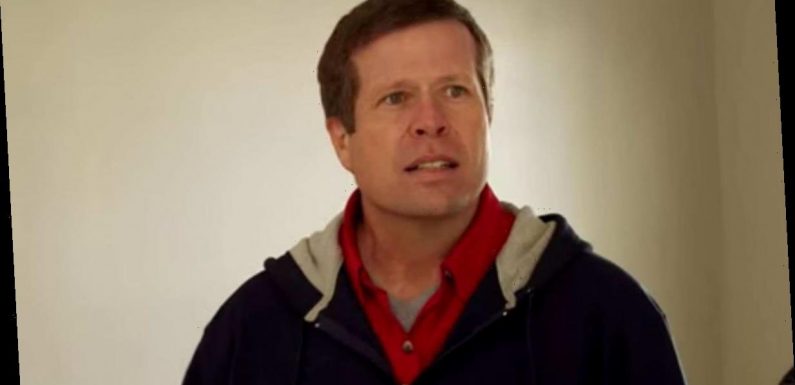 UPDATE 1:
According to KNWA, Judge Brooks stated that Josh's sentencing will happen in four months or so (around April 2022). Josh was handcuffed and taken into custody after the verdict was announced so it's apparent he will not be going home between now and sentencing.
Judge Brooks did state that, although Josh has cooperated fully with the conditions of his bond during the trial, he still needs to be detained between now and sentencing because it's the law. Josh's attorney asked "the court to exercise its discretion" with this matter. (Essentially, they were asking for Josh to remain out on bond until sentencing.)
"Mr. Duggar 100 percent has been compliant awaiting trial. I appreciate that and I wanted to acknowledge that," he said in court, according to The Sun. "However because of the guilty offenses, he must be detained regardless of flight risk so there will be a mandatory detention."
"The marshals will set that up."
"The court is constrained," stated the judge, according to KNWA. "Mr. Duggar will be remanded into custody."
UPDATE 2:
According to The Sun, Josh was "solemn" as the verdict was read. He was "teary-eyed but not crying" afterwards. He looked at his family in attendance, which included his wife Anna, father Jim Bob, brother Justin (who brought his wife Claire). Anna's brother-in-law David Waller and Justin's mother-in-law Hilary Spivey were also present. The Sun's in-court reporter states that Justin cried as the verdict was read. Derick Dillard and Austin Forsyth were also present.
"Josh Duggar found guilty on both counts. Was handcuffed in court and taken immediately into custody. He was crying as he spoke to Anna Duggar on the way out of the courtroom," KNWA's in-court reporter tweeted.
As for Anna, who has been in the courtroom every day of the trial, The Sun's in-court reporter states that she was "completely stoic" and that Josh told he loved her as he was taken from the courtroom in handcuffs.
"As Marshals walked Duggar out of the courtroom, he passed directly by his wife in the gallery and paused to speak to her," KNWA's in-court reporter stated. "He had tears in his eyes as they talked quietly for a brief moment. She appeared to maintain her composure."
Anna received a hug from Josh's father Jim Bob afterward.
Anna left the courtroom with Jim Bob, her brother-in-law David, Justin and Claire. None of the Duggars in attendance answered questions outside the courtroom. (Click here to see The Sun's photos of the Duggars leaving the courtroom.)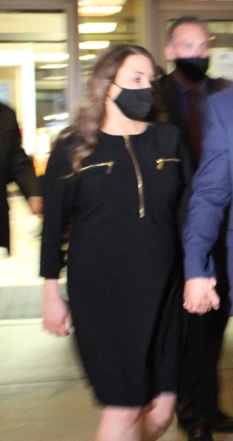 Derick was asked to comment as he left the courtroom. According to The Sun, he stated, "I'm just gonna go back and tell my wife [Jill]."
Derick later told Daily Mail outside the courtroom that he was refraining from making a statement just yet.
'We don't want to say anything yet, Jill is going through a hard time right now," he stated.
Derick later told People that he chose to attend the trial to get clarity.
"We just wanted to, among other things, see the facts for ourselves," he told the magazine. "America is the best country to get justice."
UPDATE 3:
Prosecutor Dustin Roberts cleared up some confusion regarding the charges Josh was convicted of. In a press conference outside the courthouse after the verdict was read, Prosecutor Roberts stated that "ultimately it will be one count– receipt of child p0rnography."
He explained that the other count, possessing child p0rnography, is concurrent with the bigger charge of receiving child p0rnography.
"Possession of child p0rnography is a lesser, included offense for receipt of child p0rnography. So by function of law, you cannot be convicted of both."
UPDATE 4:
Josh's attorneys have stated that they plan to appeal this conviction.
Defense Attorney Justin Gelfand spoke to KNWA outside the courthouse after the verdict was read.
"We very much appreciate the jury's lengthy deliberations," he said in a video posted by KNWA. "We respect the jury's verdict and we look to continuing this fight on appeal. We plan to appeal at the appropriate time."
UPDATE 5: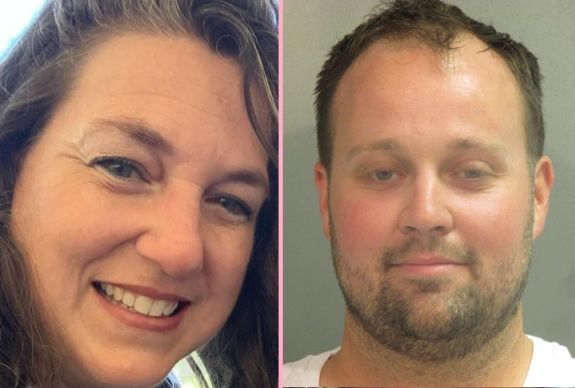 Bobye Holt– a former Duggar Family friend who testified for the prosecution during Josh's trial— has posted her reaction to the verdict on Facebook.
(Yesterday, Bobye revealed that Josh was almost prosecuted in 2007 for the molestations of his sisters. She also stated that she and her husband Jim have been reporting Josh's actions to authorities for years but they weren't believed.)
"Guilty on both counts," she wrote, adding the hashtags, "#JusticeforJaneDoes12345 #GodIsAGodOfJustice #Finallysomebodybelievedus!"
Josh's cousin, Amy Duggar, also posted her reaction the verdict on Twitter.
"May the jurors and Judge Brooks seek healing / counseling from all that was exposed to them," she wrote. "May the children grow up with real Godly men as father figures who will guide and protect them. May the people who were once in disbelief have their eyes opened for the first time.
"May the daughters who were abused feel validated. You are truly beautiful and worthy of love. May there be intense counseling / healing. May there be wisdom for all those involved on how to move forward. Thank you Jesus. Justice has been served," Amy added.
UPDATE 6:
Josh was been photographed being placed into a police vehicle. He was then booked into custody at the Washington County Detention Center in Fayetteville, Arkansas, at 12:07 p.m. CST. He is listed as being there on a "contract/courtesy hold."
Josh had a new mugshot taken, shown below. In the photo, he is smiling and wearing a white collared shirt.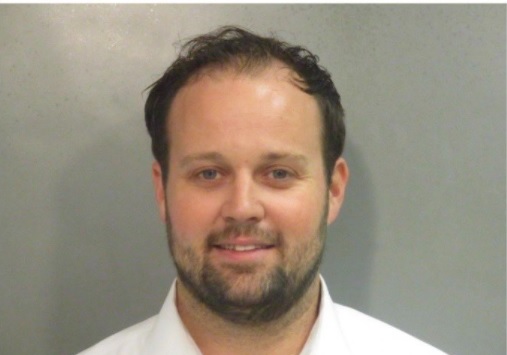 According to Daily Mail's sources, Josh will be housed in a secure sex offenders unit. (This has not been confirmed by the court, however.)
UPDATE 7:
The official jury verdict for the count of "receiving child p0rnography" is below.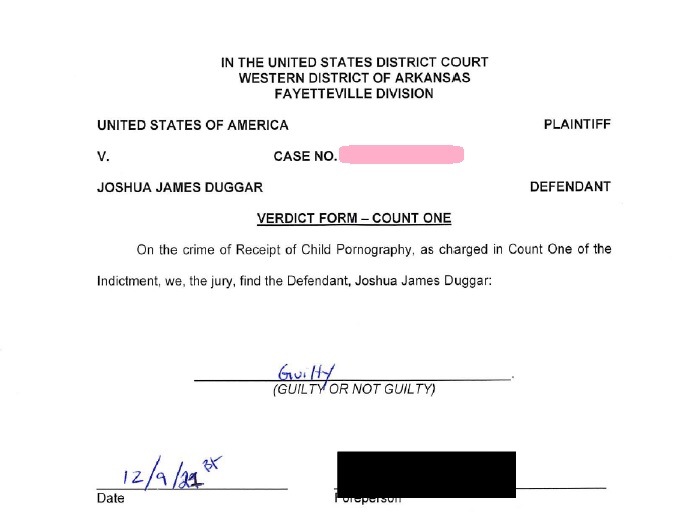 UPDATE 8: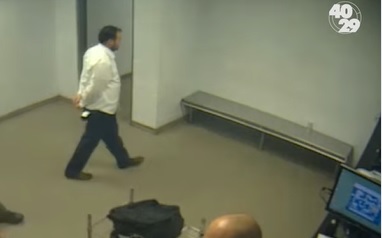 Video has been released by local news station 40/29 of Josh being booked into the Washington County Detention Center in Fayetteville, Arkansas. In the video, a handcuffed Josh is brought into a room with officers, where he sits down, is uncuffed, and asked to remove his shoes and socks.
Josh appears to comply with all of the officers' requests.
You can watch the video below:
UPDATE 9:
Jill Duggar Dillard and her husband Derick have released a statement following Josh's conviction, making them the first members of the Duggar Family to do so. In the statement, Derick and Jill liken Josh's trial to a "funeral," and reveal why they chose to attend the trial.
"We have been lied to so much that we wanted to hear the evidence for ourselves in court," they wrote, adding that they felt the verdict was just.
In another part of the statement, they give their thoughts on what will happen to Anna and her seven children.
UPDATE 10:
Jim Bob and Michelle have broken their silence regarding Josh's conviction.
"A statement regarding Joshua Duggar's guilty verdict.
"This entire ordeal has been very grievous, the statement posted to the family's website reads. "Today, God's grace, through the love and prayers of so many, has sustained us. Our hearts and prayers are with anyone who has ever been harmed through CSAM.
"In the days ahead, we will do all we can to surround our daughter-in-law Anna and their children with love and support.
"As parents, we will never stop praying for Joshua, and loving him, as we do all of our children. In each of life's circumstances, we place our trust in God. He is our source of strength and refuge. Thank you for your prayers."
RELATED STORY: SCENE OF THE CRIME: Josh Duggar's Shuttered Car Lot Sits Abandoned During His Trial; Office In Shambles After Government Raid (Exclusive Photos!)
(Photos: Facebook, Washington County Detention Center; Pacer)