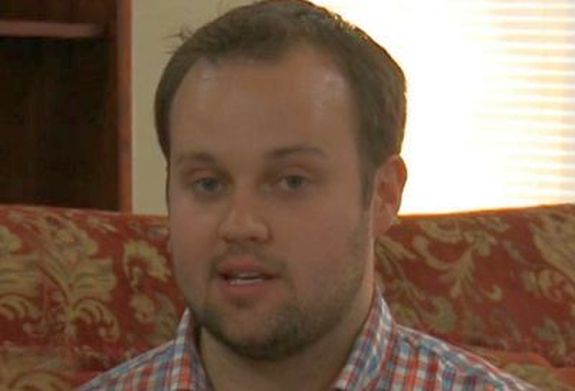 Josh Duggar has been formally charged receiving and possessing child p0rnography.
The disgraced former 19 Kids and Counting star had his first court hearing (via Zoom) on Friday, where he entered a plea of not guilty via his attorneys. Arkansas news station KNWA reported that court records indicate that Josh allegedly downloaded child sexual abuse material on the Internet. In addition, he allegedly possessed this material, "some of which depicts the sexual abuse of children under the age of 12," the news station states.
Josh, who is the father of six children and has another one on the way with his wife Anna, will be behind bars until his May 5 detention hearing.
After that, Josh would have to have a "third-party custodian" supervise him should he be released on bond. In addition, the judge demanded that Josh not be allowed to live in a house that has minor children residing in it.
On Thursday, Josh was arrested by U.S. Marshals and booked into the Washington County, Arkansas, Detention Center. He was placed on a federal hold with no bond, but his charges were not revealed until Friday's court hearing.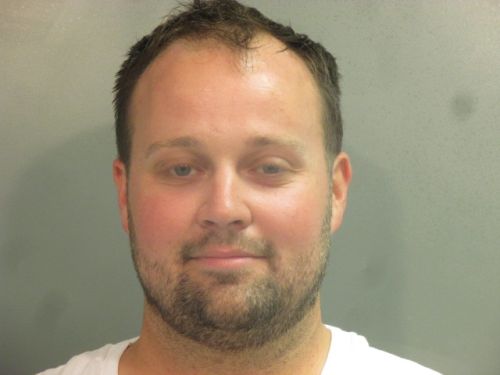 If Josh is found guilty of the charges, he faces up to 20 years in prison, and fines up to $250,000 on each count.
As "19 Kids & Counting" fans know, Josh has a history of sex abuse and sexual misconduct. As a teen, he confessed to molesting four of his sisters and another young girl. That scandal was exposed in 2015 and led to TLC cancelling "19 Kids and Counting." That same year, it was discovered that Josh had been unfaithful to his wife Anna and had been seeking out an affair on the website Ashley Madison. He was later shipped to a rehab center.
On Thursday— after news of Josh's arrest broke— Jill Duggar Dillard gave a statement to Entertainment Tonight. (Jill revealed years ago that she was one of the sibling Josh molested.)
"We just learned this information," Jill— who is somewhat estranged from the Duggars— told ET. "It is very sad."
The Ashley will continue to post live updates as the come in. Stay tuned…
UPDATE 1: According to a press release just released by the U.S. Attorney's Office in the Western District of Arkansas, Josh allegedly downloaded the child sex abuse material in May 2019. He is being held without bond at the Washington County Detention Center; however, he can request to be released at his upcoming hearing on May 5.
He has a trial set for July 6, with the pre-trial proceedings to begin on July 1.
Josh's case is being prosecuted by Project Safe Childhood, a initiative launched by the U.S. Department of Justice to combat child sex exploitation and abuse in the United States. Josh's case is being investigated by Homeland Security Investigations in Fayetteville, and the Northwest Arkansas Crimes Against Children (ICAC) Task Force.
UPDATE 2: Justin Gelfand, Travis W. Story and Greg Payne— the three attorneys making up Josh's legal team told TMZ in a statement that they plan to fight the charges hard.
"Josh Duggar has been charged in a two-count indictment," they told the site. "He has pled not guilty to both charges and we intend to defend this case aggressively and thoroughly.
"In this country, no one can stop prosecutors from charging a crime. But when you're accused, you can fight back in the courtroom—and that is exactly what Josh intends to do."
UPDATE 3: Jim Bob and Michelle Duggar, as well as Jinger and Jeremy Vuolo, have released statements regarding Josh's arrest and charges. Click here to read what they said.
UPDATE 4: According to The Sun, the judge stated that Josh is not allowed to be exposed to minors, should he be released on bail in May. This apparently means that he will not be allowed around his own six children.