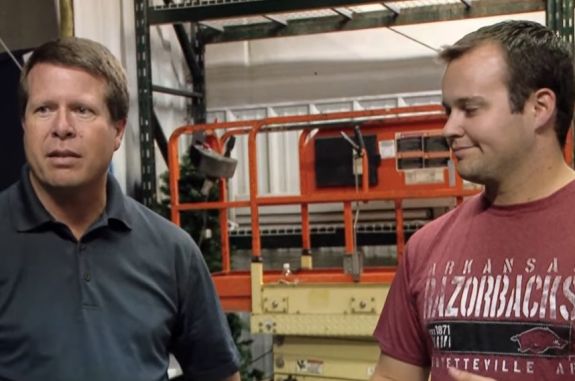 Jim Bob Duggar took the stand Monday in an Arkansas federal courtroom, after being called by those prosecuting his son, Josh, on charges of receiving and possessing child p0rnography. The Duggar Family patriarch was reluctant to discuss what he was called upon to talk about— Josh's history of molesting four of his sisters and one other girl when he was a teen.
Jim Bob also challenged the judge multiple times during the hearing, only to have the judge clap back and inform Jim Bob that he is not in charge or able to make objections/rulings in the case.
Jim Bob may have been forced to testify (after allegedly dodging the court's subpoena), but the former 19 Kids & Counting star insisted he "can't remember" many of the details of the molestations, which Josh and his legal team are attempting to have kept out of Josh's child sex abuse material trial, which begins Tuesday.
(Monday's pre-trial hearing was called specifically so the judge could decide whether or not to allow Josh's prior molestation history to be part of his current trial. The judge is due to decide tomorrow.)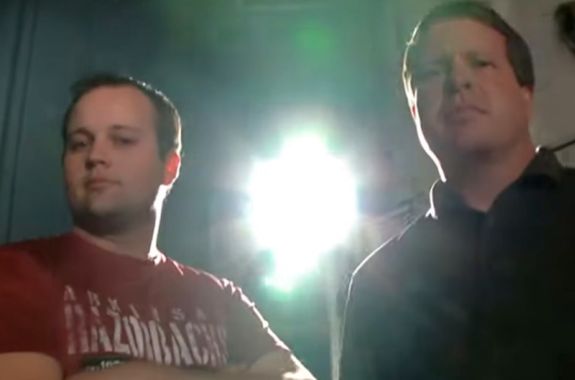 In 2015, Josh admitted to (but was never charged for) molesting four of his underage sisters, as well as another minor female, back when he was a teen himself. The molestations— which happened in 2002-2003— were documented in a 2006 police report after Jim Bob and his wife Michelle were asked to take Josh and their daughters to a police station to report what Josh did. In Touch Weekly exposed that police report in 2015, leading Josh, Jim Bob, Michelle and two of the victims— Jessa Duggar Seewald and Jill Duggar Dillard— to speak publicly about the molestations.
(Josh's other sisters, Jinger Duggar Vuolo and Joy Duggar Forsyth, later came out as two more victims in a lawsuit. The fifth victim has never been publicly identified.)
During Monday's court hearing, Jim Bob repeatedly said he couldn't remember the details regarding how Josh informed him that he had touched the victims.
He also became upset when the police report (that was exposed by In Touch Weekly) was brought up in court, telling the judge, "For you guys to use a tabloid to bring it back up is very unprofessional."
"I'm not going to allow it, are you going to allow for that?" he asked the judge, Timothy L. Brooks.
Jim Bob also refused to read the police report aloud in court; however he did read the report to himself but said he still "can't remember" many of the details of Josh's prior molestations.
According to People, Judge Brooks then made it clear to Jim Bob that he is not in charge.
"If there is [an] objection to be made, someone will make it but it won't be you," the judge told Jim Bob.
"Mr. Duggar, I recognize this is perhaps a very unfair position that you're placed in and I appreciate that…This is not a debate," the judge added.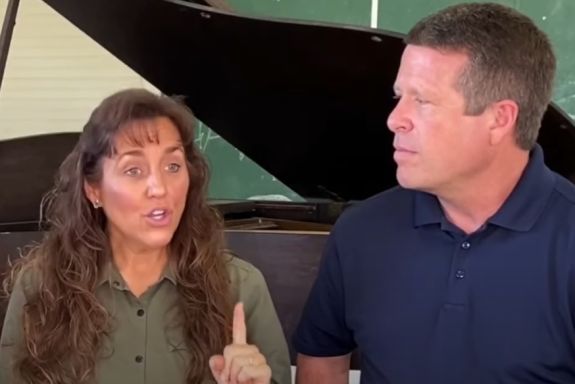 Also taking the stand on Monday was Bobye Holt, a close friend to the Duggars and the wife to Jim Holt, an elder in the Duggar Family's church.
(While it's never been publicly confirmed, Josh was once in an early courtship with one of the Holt daughters. That courtship ended before Josh courted his now-wife, Anna.)
Bobye gave more specific details about Josh's teenage molestations, stating that Josh admitted at least twice— in 2003 and in 2005— to her that he touched four of the victims inappropriately under and over their clothes.
Jim Bob stated that both Bobye and Jim Holt counseled Josh at the time.
Josh's legal team argued that, because Josh confessed to Bobye Holt when she was acting as part of a "church group," she should not be allowed to testify at the trial. The defense stated Arkansas' law on clergy privilege as the reason, according to the local news, 4029 TV.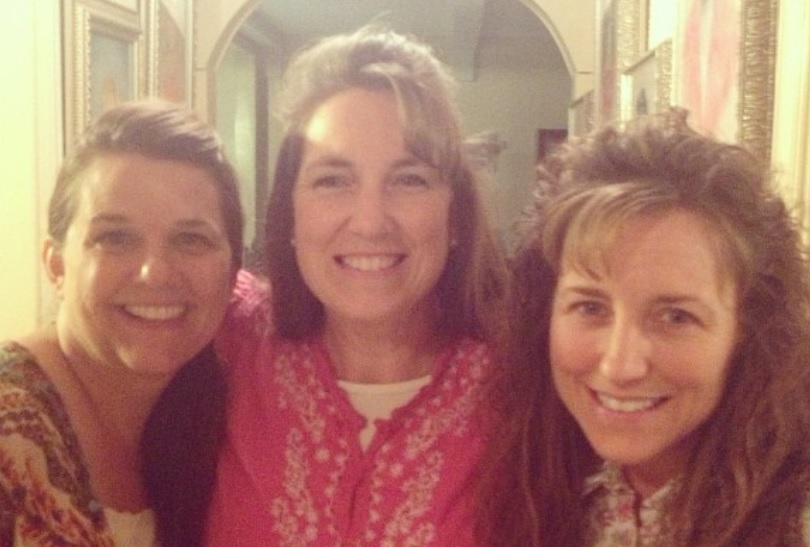 After Judge Brooks decides on Tuesday whether or not Josh's prior molestations will be used in his current trial, jury selection will begin.
To read more about Josh's trial, click here!
UPDATE! People has reported more details of Bobye Holt's testimony at the pre-trial hearing on Monday. She stated that she and her family "loved Josh" and spent a lot of time with the Duggar family. She stated that Josh even called her "Aunt Bobye."
Bobye confirmed that her oldest daughter (Kaeleigh, who is now married to a man named Rob Tull) dated Josh for several months in 2002-2003. Bobye stated that the relationship was chaperoned (as most of the Duggar kids' relationships have been), and that it was "more emotional than physical." Bobye stated that she hoped Josh and her daughter would marry someday, even though both were only about 14 when they were "dating."
Bobye confirmed that Josh and her daughter stopped their relationship in March 2003, when the Duggars called the Holts and told them that Josh had molested four of his sisters, with one of the incidents happening while a sister was sitting on Josh's lap during Bible time.
"From when he told me … [Josh's molestation of his sisters] started at [age] 12 until March 30, 2003," Bobye added.
Bobye stated that Josh lived with the Holts in 2015, after offering Josh the opportunity to discuss with them any "temptations he wanted to confess." Bobye claims Josh confessed to touching his sister under her underwear on the day she was sitting on his lap. Bobye stated that Josh also confessed that Josh was caught by a sister when he was touching her while she slept.
"He told me she snitched on him," Bobye told the court.
Bobye claimed she tried to inform Josh's parents about what Josh had confessed to her, but the Duggars were reluctant to listen.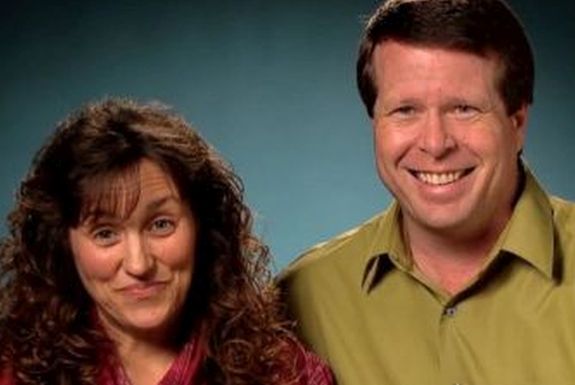 "I went to go tell Jim Bob and Michelle but they said they didn't want to hear it," Bobye said, later adding, "People began to be aware. … Something else happened in Little Rock that made Josh leave our home."
(She stated that the "something else" that happened was not an inappropriate touching incident.)
Bobye also make it clear that women are not allowed to be elders in their church, something the prosecution pointed out made the defense's "clergy privilege" defense void.
Unrelated to Bobye's testimony, Jim Bob reportedly told the judge at one point that, "I'm not a male chauvinist. My wife is wiser than I am."
RELATED STORY: 5 Major Things That Happened This Week In Regard to Josh Duggar's Upcoming Trial
(Photos: TLC; Instagram)