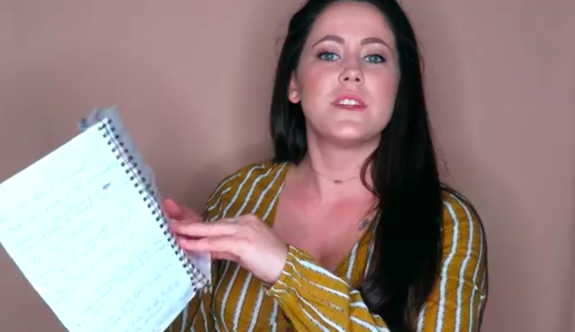 Jenelle Evans opened up about the status of her strained relationship with her mother, Barbara, and chatted about how her sons– Jace and Kaiser– are doing in regard to the behavioral problems both boys were having, in a new interview with The Sun.
As The Ashley previously reported, Jenelle has stated in the past that Jace has had major issues in the past (which included setting fires at Barb's house), while Kaiser has been held back in school several times.
Jenelle reported that, while Kaiser's behavior is getting better, Jace (who lives with Barb) is still acting out.
"Kaiser is doing very good," Jenelle told The Sun. "Jace is having some issues at school and at my mom's house, which I can't go into detail about because there's a pending custody case, but Kaiser's doing much better in school."
Earlier this year, the former Teen Mom 2 star revealed her eldest son Jace, 12, had set a fire inside Barbara's home. Jenelle applied for emergency custody of Jace, stating that Jace had physically attacked Barbara. In the court paperwork, Jenelle stated that "[Jace's] increasingly worse behavior problems…cause him to be physically aggressive, out of control and unsafe. [Barbara] cannot control the minor child's behaviors." (Jenelle's bid for custody was later denied.)
Jenelle went on to reveal that Kaiser "basically" had to repeat kindergarten twice because the first time "he was too young," and the second time, "he kept getting in trouble."
"So I was like, you know what, I'm going to hold him back myself so now he's in first grade and he's doing great," she said of Kaiser, whom she claims got kicked out of two schools. "And he's actually learning and not running around the classroom doing cartwheels.
"I think Kaiser just had too much energy and they would have quiet reading time and the teacher would be reading a book, he would be the one in the background doing flips and cartwheels, getting in and out of his chair," she continued. "He would be like, 'I'm going to the bathroom' without asking. So he's just calmed down a little bit."
Although she isn't able to speak on Jace's behavioral issues, Jenelle said she believes both of her boys were acting out because they just needed to "mature."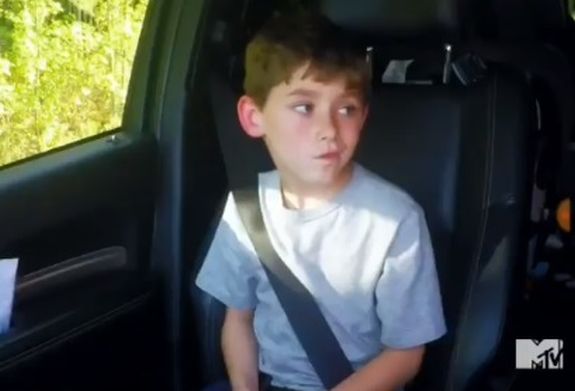 While Jace and Kaiser may be improving, Jenelle's historically turbulent relationship with her mom remains strained, as the mom and daughter "only talk when it's to pick up Jace and drop him off."
"I'm more standoffish to my mom because of what's going on and I want to keep the conversation about Jace, and she tries to have it about other things," Jenelle claims. "And when I try to bring up Jace, she just totally ignores me about the topic. So we're butting heads right now, and it's not really going anywhere."
Jenelle said she and her mom are going to go to court "to figure it out."
Back in August, Jenelle took to social media to express her anger after Barbara allowed Jace to receive the COVID-19 vaccine, just months after she said her relationship with Barbara was likely irreparable due to the current custody battle over Jace.
As 'Teen Mom 2' fans know, Jace has lived with Barbara since birth, and she currently has primary physical and legal custody of the boy. Earlier this year, Jenelle claimed that she was getting full custody of Jace back, and The Ashley confirmed that this was, indeed, the plan. However, Barb became upset that Jenelle was insinuating publicly that she could not handle Jace so she backed out of the agreement to allow Jace to live with Jenelle. (That happened right before she and Jenelle were due to sign legal papers to make the arrangement permanent.)
Since then, Jenelle and Barbara's relationship has been strained.
RELATED STORY: Former 'Teen Mom 2' Star Jenelle Evans Announces That Her Husband David Eason Is Getting His Own Podcast & That She's Relaunching Her Own Failed Podcast
(Photos: MTV; YouTube; Instagram)