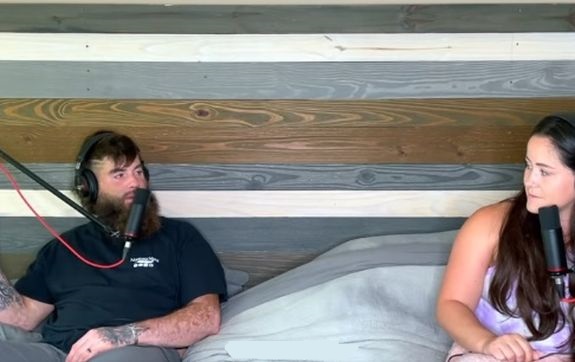 Jenelle Evans doesn't have very good luck with podcasts (see: "Girl S**t" podcast), but her husband David Eason is hoping he'll have more success in the podcasting world.
The former Teen Mom 2 star announced earlier this week that she's hoping to resurrect The Jenelle Evans Podcast– the podcast she quickly abandoned after only two episodes this summer.
In other Straight-From-The-Swamp podcasting news, Jenelle says that her husband David also wants in on the podcasting fun. She told The Sun the David plans to launch his own podcast, and that both David's new podcast and her back-from-the-dead podcast will be recorded in her almost-completed "She-Shed" on The Land.
"David wants to do a podcast now with his friends. Once we have it all set up, we'll be using the shed for a lot of stuff," Jenelle told The Sun.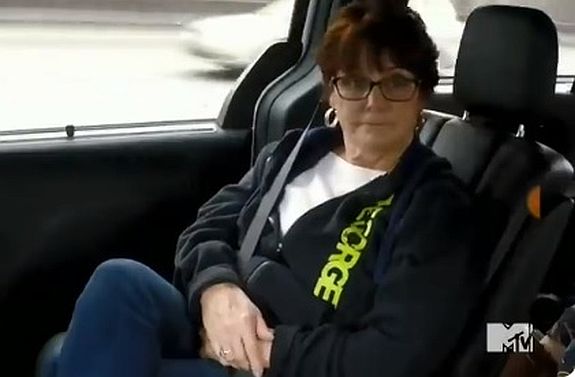 David was a "special guest" on Jenelle's podcast, co-hosting her second episode with her back in August. While there was no set topic of discussion, David filled the airwaves with uppercuts (and his special swamp humor) but discussing topics such as Britney Spears' "boobies," dogs pooping on the carpet and his sweat output.
(The Ashley's isn't being funny here; these things actually happened, in addition to various Easons burping into the podcasting mic throughout the 45-minute episode. If you want to read a recap of some of the absolutely riveting content Jenelle put out during her existing two episodes, click here.)
In her interview with The Sun, Jenelle didn't reveal what David and his friends plan to discuss on their podcast.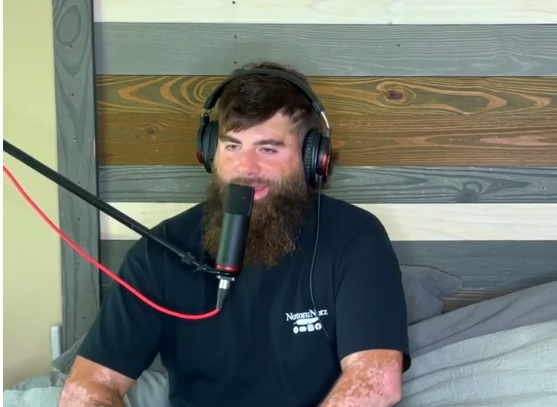 However, she says she's getting her She-Shed all spruced up so that they can both use it for podcasting.
"I wanted a set spot and I didn't want to rent any office space when I have that space," Jenelle said. "It's super easy to walk outside to do it with no kids are yelling in the background. Something that's just my space to work."
Jenelle and David have been documenting the She-Shed makeover on their social media accounts for a while, but Jenelle says it's still not ready to be used.
"I have to rewire the outside of my shed and then inside. We finally got the sheetrock up and painted and got trim," she said. "Once it's done we'll be ready to get back up and going again."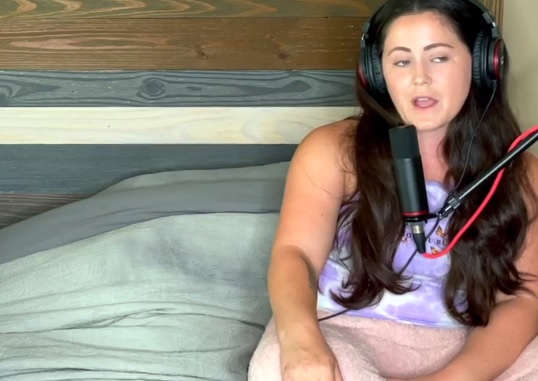 Jenelle has plenty of time on her hands these days. Although she was set to launch her new activewear collection with Sew Sew You, the company pulled out of the deal just days before its launch, leaving Jenelle–as she put it— crying her eyes out.
Jenelle has not revealed when she plans to relaunch her podcast, or when David will grace the airwaves with his new podcast.
RELATED STORY: David Eason— Husband of Former 'Teen Mom 2' Star Jenelle Evans— Arrested: Get the Details! (Updated with Exclusive Details!)
(Photos: Facebook; MTV; Instagram)