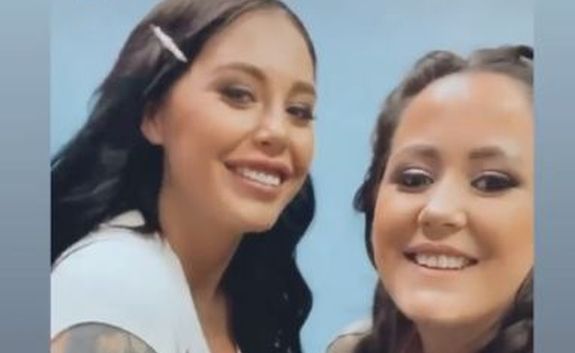 UPDATE! Scroll to the bottom of the article to see how Jenelle responded to this!
Another career opportunity has crashed and burned for Jenelle Evans— and this time, it took less than 24 hours.
Just one day after the former Teen Mom 2 star proudly announced she was producing and co-hosting a new podcast/lifestyle brand called Girl S**t with 18 other women, Jenelle has been fired from the project. According to 90 Day Fiance blogger John Yates, Jenelle got the boot after several of the women involved in the project— including "90 Day Fiance" star Deavan Clegg— found out about Jenelle's "checkered past."
"Jenelle was let go from the podcast today, like, fired," John said in a live video posted to his YouTube channel.
John said he was relaying info he received from Deavan, who was attending the "Girl S**t" launch party in Chattanooga, Tennessee— an event that Jenelle (and her ever-present, ever-lurking husband David Eason) was scheduled to attend. Just hours before the event, Jenelle had been excitedly promoting all things "Girl S**t" and telling her social media followers how excited she was for the party.
Before the party— which took place in a bowling alley/social club in Chattanooga, Tennessee— began the official "Girl S**t" Instagram account posted that Jenelle would not be attending due to "unforeseen circumstances."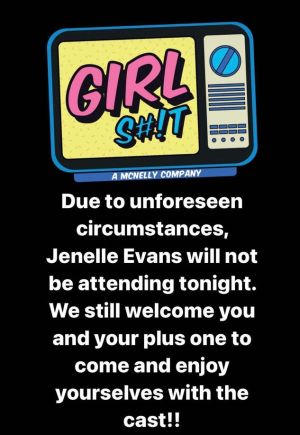 Jenelle did end up attending the party…kind of….but more on that later.
Anyway, Jenelle got the boot from podcast (which is due to launch on Thursday, by the way), after Deavan allegedly learned about her and David's past. John stated that, after Deavan and some of the other girls associated with "Girl S**t" learned more about the Easons' past hijinks— particularly that David shot and killed Jenelle's dog Nugget in 2019— they took their concerns to the higher-ups.
(It appears that a man named Chris McNelly is behind this project.)
"Deavan wasn't aware of Jenelle's backstory…she did not know about Jenelle's past," John said. "When Deavan brought it up to the powers that be and voiced her concerns, as well as the other people on the podcast voiced their concerns about Jenelle's checkered past, that was enough for Jenelle to get fired."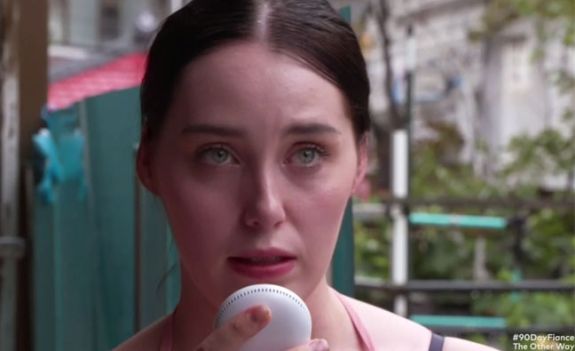 John confirmed that Deavan led the charge to get Jenelle axed from the project.
"In a way, you can say that it was Deavan," he said. "Once she found out about the checkered past, she was like, 'I can't support that. I can't be involved with someone who has, like, dog-murderings.'"
That's not where this story ends, though. John said Deavan explained why the "Girl S**t" account claimed Jenelle would not be attending, but Jenelle posted to her social media showing herself at the event. She later posted to Instagram that no one talked to her at the party except for one girl from the cast.
"As we speak, [the rest of the cast is] at the kick-off party…" John said. "Once Jenelle was let go, she was asked not to attend. What does Jenelle do? She showed up."
Yes, Jenelle had her very own "Farrah-and-Debra-We've-Been-Kicked-Out-Of-Much-Better-Places-Than-This" moment!
"Here's where it gets fun," John said. "If you saw Jenelle's Instagram story, which she took down, where she was like, 'Oh, at the party,' in the car on the way back, like, 'Girls are having fun. No one wanted to talk to me except you Gabbie.'
"That's because she went to the party after they asked her not to go," John said.
Jenelle and David were reportedly stopped at the door and were not allowed in. (The party was at a bowling alley, but in the private party area, so Jenelle was allowed in the bowling alley but not the VIP area where the event was taking place.)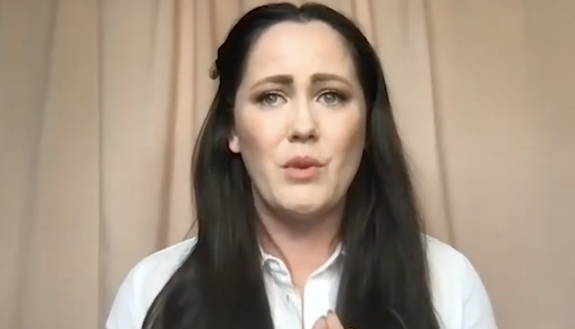 "They kicked Jenelle out. Jenelle got kicked the f**k out," John said. "The takeaway …is that Jenelle got fired, and it was led by Deavan and other members of the 18-people group. She tried to gate-crash the party."
After leaving the party, Jenelle posted to Instagram that "Everyone hates [David] but 'Life's a betch and here's here dude.'"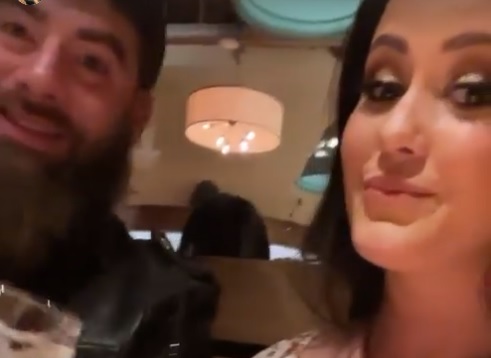 Jenelle, however, is claiming that she wasn't fired at all.
"Lmfao I'm the producer can't fire me sorry," she wrote in the comment of her Instagram post.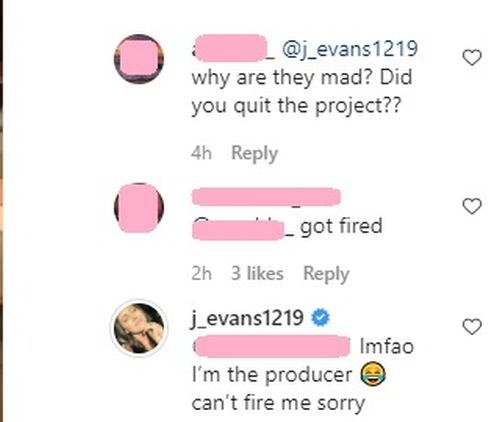 When another one of her followers noted, "Thought you were the one who created the Girl Sh*t stuff?" Jenelle replied, "lmfao I thought so too but apparently we need some time for everyone to figure out their roles."
Jenelle has since removed all traces of her one-day "Girl S**t" career from her Instagram account, and later posted a response on her TikTok to someone asking why she deleted her "Girl S**t" videos.
"You know the cancel culture s**t? That's basically why," Jenelle said. "You guys enjoy yourself at the party. I hope you're having a great time because you're not even talking to each other!"
To watch the full John Yates video about Jenelle's firing, click here!
UPDATE! Jenelle hit social media (as expected) the morning after her bowling alley VIP room snub, insisting that she can't be fired from the project, as she is the producer…and, if she is fired, she will just go back to The Land and start her own "girl s**t" podcast!
"So there's a lot of rumors I woke up to saying that Deavan got me fired from this thing, when I'm her producer," Jenelle said on Instagram Stories on Thursday. "I actually hand-chose Deavan to join the cast.
"With that being said, I am not fired," Jenelle continued. "We don't know what's going to be happening with the podcast right now, but I do know that as soon as I get home I have all the equipment to set up [my podcast]."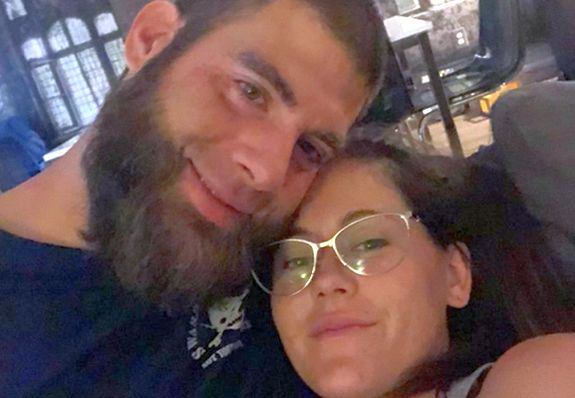 "So we'll get that up and goin' because I know you guys wanna hear from me!" Jenelle said. "Thanks for your support; I love you guys. You'll hear from me soon."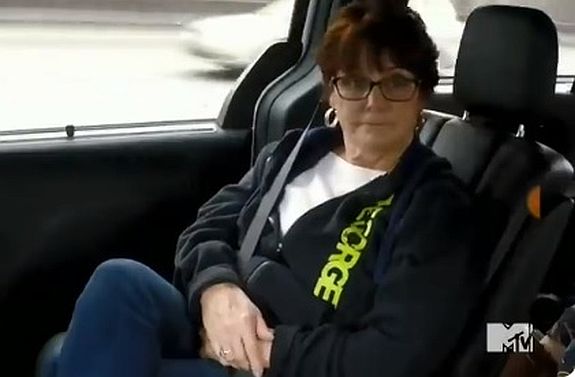 One of Jenelle's former "Girl S**t" podcast co-hosts, TikTok star Gabbie Egan, took to social media on Thursday to address the drama surrounding Jenelle's firing. (In Jenelle's posts on Wednesday night, she stated that Gabbie was the only person from the "Girl S**t" cast who spoke to her when she crashed the bowling alley VIP area launch party.)
"Guys I have no idea what's going on," Gabbie told her followers. "I didn't think Jenelle and I had any issues. A lot of people are saying that there is an issue. I'm not sure, I haven't seen anything. I haven't really talked to anyone from the podcast since I left there. I'm kind of overwhelmed."
Gabbie— talking while taking giant bites of a sandwich, for some reason— confirmed that Jenelle was axed, though.
"After Jenelle got 'fired' and she wasn't allowed into the venue, I did go talk to her. I was trying to talk to David, too, but I got pushed back into the [party] room. It's just a lot. I have no idea what's going on.
"I get that she's controversial and she has a bad past. I get that. I did not do all my research on her before. However, she was very nice to me and David was very nice to me. I really do feel bad about this situation. I feel horrible about all this s**t."
Gabbie later told The Sun that Jenelle was fired because a lot of the "Girl S**t" girls were uncomfortable working with her after finding out about the death of Nugget and other controversial things Jenelle has done and said over the years.
"I was told Jenelle was being let go from the production because of new information that was discovered about her past and a lot of the cast was uncomfortable working with her," Gabbie told the outlet.
Gabbie also confirmed that being associated with Jenelle was "bad for business" for the other "Girl S**t" girls.
"Since posting with Jenelle, a lot of us have lost followers, received a lot of hate for even being associated with her," she said. "From what I know, Jenelle is no longer associated with 'Girl S#!t.'"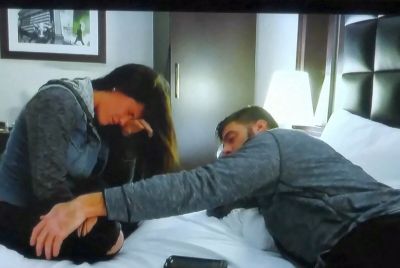 While Gabbie stated that Jenelle was telling the truth when she said she helped choose the cast members, she denied that the other girls work for Jenelle.
"Jenelle was a part of the cast. She did help with finding cast members, and help 'run the show.' She was one of the main girls, who personally reached out to me to be a part of this project as well," Gabbie said, adding that the women all work for a separate producer of "Girl S#!t", not Jenelle.
Gabbie also confirmed that what Deavan said about Jenelle not being allowed into the launch party was true.
"She did show up at the event for the launch party, but she wasn't allowed into the VIP area with all the other girls from the podcast," Gabbie said, adding that she was surprised by what went down.
"I really liked Jenelle and David in person, they were very nice to me and this whole thing makes me really sad."
The Ashley will continue to update this story. Stay tuned…
RELATED STORY: Former 'Teen Mom 2' Star Jenelle Evans Announces Her New Oddly Named Podcast "Girl S**t" & Her Plans to Make It "A Really Big Brand": A Recap of Events So Far