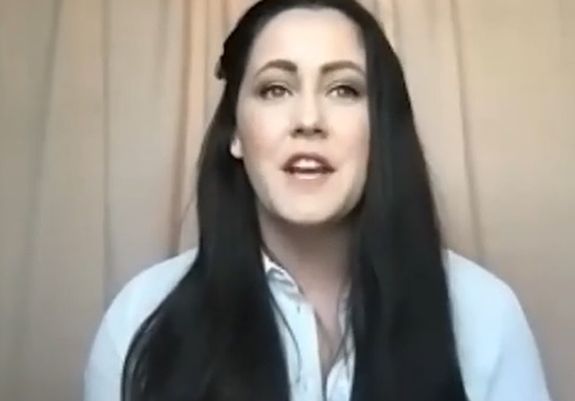 Just like many of the Teen Mom girls before her, Jenelle Evans is launching a podcast.
The former Teen Mom 2 star spoke to Us Weekly on Monday about her newest project— a podcast/lifestyle brand called…wait for it… Girl S**t.
No. Seriously.
During a video chat with the magazine, Jenelle talked about the new project, which launches next month.
The reporter congratulated Jenelle on the podcast and even commented that she felt the name "Girl S**t" was "a perfect fit for you."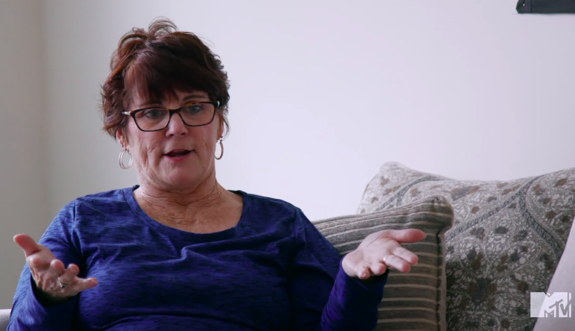 "Basically, it's going to be a girls group podcast. It's going to be very diverse. We got influencers from all different platforms— TikTok, YouTube, Instagram, you name it," Jenelle said. "I think it's gonna be really fun because we're gonna bring any topic to the table, unfiltered opinions, and we're just gonna have conversations."
"Nothing's off limits," Jenelle added. "Also, we want to build women up, and empower women. That's like one of the main focuses we have."
If you're confused as to what exactly "Girl S**t" is (the podcast, not the defecation), Jenelle stated that there's a whole cast of hosts, who will interview "popular TikTokers and stuff."
The Ashley searched The Interwebs a bit and found that the official Girl S**t Instagram account is being promoted by several women, including Kat Stuckey (a blogger), Chae Desara (an influencer) and Gabrielle Egan (a video creator).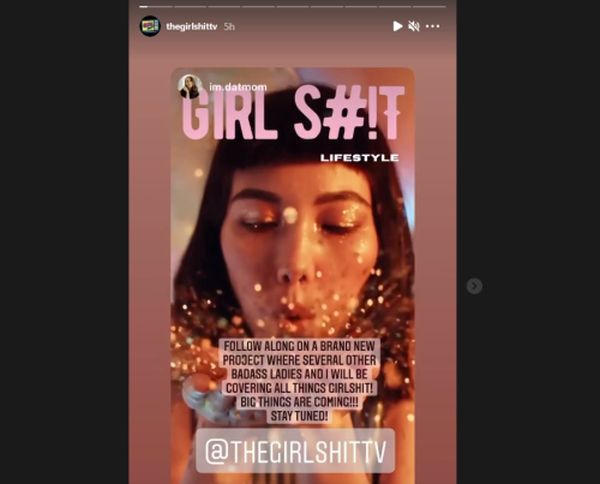 It appears that 90 Day Fiance star Deavan Clegg is also attached to this project, as she appeared in some promotional stuff with Jenelle that was posted to Instagram on Monday.
"We're really excited to just bring anybody on that's willing to come share their story.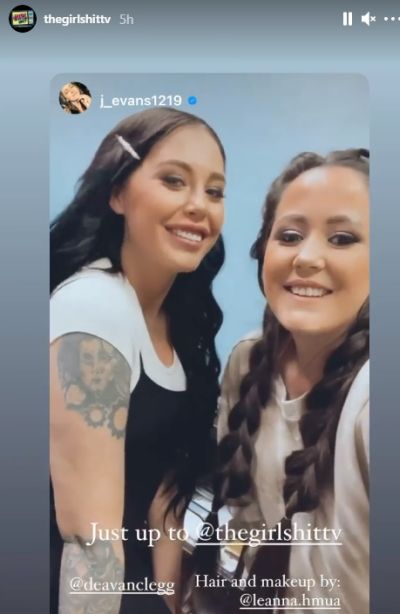 Jenelle stated that she will be the host and producer of the "Girl S**t" podcast.
"I am a co-producer of this whole— it's gonna be a brand. We don't just want to do podcasts. We're gonna film the podcasts, we're gonna put it on YouTube. We're gonna have TikTok. We're gonna have a whole merch line."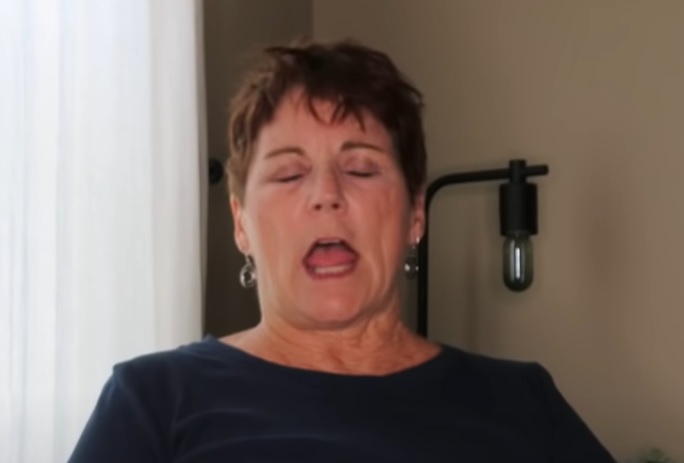 Jenelle said she's "lookin' in long term at this bein' a really big brand."
In addition to hosting, producing and being in charge of general girl-s**tting, Jenelle says she helped choose the cast.
"I went out and I picked girls that I connect with personally and I think deserve this opportunity. It's a lot of down-to-earth girls and I'm really excited for them as well."
Jenelle— who as 'Teen Mom 2' fans know— got fired from her longtime MTV gig back in 2019— also stated that she's really excited to "move on" and "do something new." She first mentioned that she wanted to start her own podcast back in December, and a month later talked about it more, even suggesting that she could broadcast from her She-Shed on The Land. (She suggested some stellar names for her podcast such as The She-Shed or The Tea in the Shed.)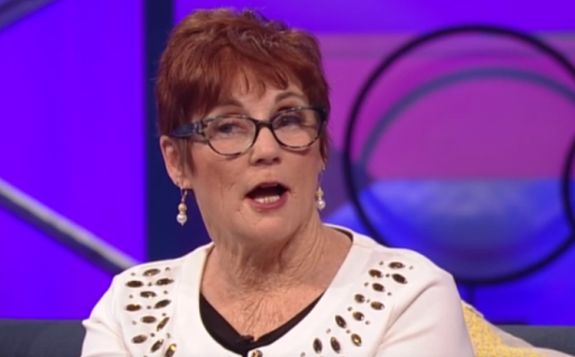 She then seemingly took a swipe at the 'Teen Mom 2' producers, whom she has accused in the past of not listening to her ideas when she was filming for the show.
"My opinions matter now, so it's great," she said.
Jenelle is certainly not the first girl from the 'Teen Mom' Franchise to launch a podcast. Her nemesis Kail Lowry currently hosts Coffee Convos podcast, and a slew of other girls from the show have tried (and failed) to launch and keep their podcasts going. To date, Farrah Abraham, Jade Cline, Leah Messer and Mackenzie McKee have all started and stopped doing podcasts.
"Girl S**t" launches (well….there's a phrase The Ashley never thought she'd write…) April 1.
"The planning's almost completely done," Jenelle said, adding that her podcast/video/brand/thing will be on platforms such as YouTube, Spotify and "probably" Apple iTunes podcasts. She added that she has high (HIGH! HIGH!) hopes that her brand will be huge and attract more girls to be part of it.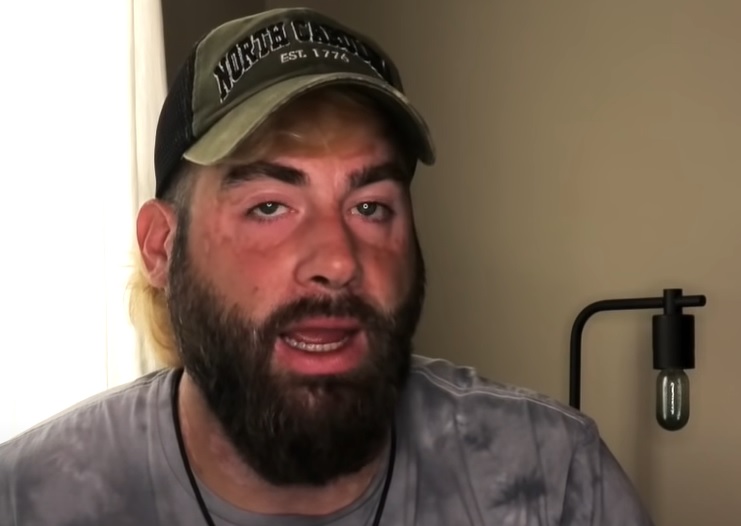 "This is gonna be a really big brand and I feel like there's gonna be a lot of other girls that might see it and want to be a part of it because it's gonna be super fun and we want to make everyone as comfortable as possible."
Jenelle, Deavan and some of the other girls filmed a TikTok of them shaking their rumps. You can watch that horrorshow below.
@bbyegan_

Just girl shizz @jenellelevans @monicamarierivera @deavanmercyclegg @thecandiceireland #fyp #YasClean
You can watch Jenelle's full interview below.
RELATED STORY: Former 'Teen Mom 2' Star Jenelle Evans Talks About Being "Traumatized" By Her Past, Starting a Podcast From Her She-Shed & More
(Photos: MTV; YouTube; Instagram)