UPDATE! Jenelle has responded after finding out the episode was pulled down. Scroll to the bottom of this story to see what she had to say about it.
The owners of a podcast that recently did an interview with Jenelle Evans found themselves scrambling to delete the episode after Jenelle's dedicated army of haters were outraged that the former Teen Mom 2 star was given a platform.
During the episode, Jenelle talked about a variety of topics, including why she feels she shouldn't have been fired from 'Teen Mom 2'; how her husband David Eason feels about shooting Jenelle's dog Nugget last year; and why her MTV contract was unfair, among other things.
In an interview with The Ashley, This Family Tree podcast owners Alex and Shane talk about the reasons they pulled the episode down, and their feelings about Jenelle after they learned more about her and David's past.
Shane stated that he wasn't very familiar with Jenelle's story before he reached out to her.
"We have been trying to get a variety of guests— we had yet to talk to someone who was a teen mother," he told The Ashley. "We wanted to examine that life."
Shane said that when he Googled 'Teen Mom' stars, Jenelle's name was at the top of the search results, so he reached out to her and she agreed to be on the show. When they revealed that Jenelle was going to be a guest, Shane said their podcast audience gave them "pushback"; however, they weren't concerned as they have interviewed many controversial figures in the past.
"We weren't looking at having her on as an endorsement of her character; it was more an examination of her character," Shane said. "Our intention wasn't to prop her up or give her a platform.
"We weren't endorsing her character, we were having her on to examine it."
View this post on Instagram
During the interview, Alex and Shane did tackle some hard subjects (you can read about some of those here), asking Jenelle how she felt about exploiting her children on TV, and if she was worried that David's behavior would escalate from hurting animals to hurting people eventually.
After Jenelle began promoting the interview on her social media, though, Alex and Shane said they began to take a lot of hate from people who felt it was wrong to give Jenelle publicity, given the history that she and David have had, which includes David admitting to killing Nugget the Dog, and the accusations of David abusing Jenelle and her son Kaiser.
"I understand [why people are upset]," Shane said. "Children and animals is a line that you don't cross. Although she didn't hurt the dog herself, she did end up staying with her partner and that's unforgivable for a lot of people…The last thing we wanted was to seem we were sympathetic to anyone being unkind to animals and kids."
"We had no idea [about their past]; we definitely know that now, though," Shane added.
Alex said that after they realized the episode was only getting negative feedback, they made the decision to pull it.
"We don't endorse any of those things. If any harm was caused, that's the last thing we'd ever want," she said. "If it didn't help anyone we were more than happy to remove it."
As of press time, the episode is no longer online. (You can read the transcript of it here, though. It's quite a doozy!)
"I hope this is a huge learning lesson for her," Shane said. "I do appreciate her coming and we are sorry it spiraled the way it did."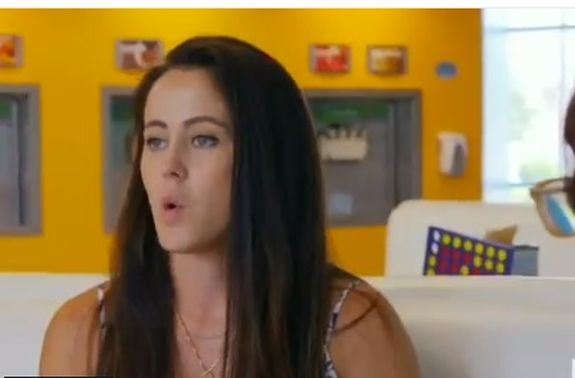 This is hardly the first opportunity Jenelle has lost. In addition to getting fired from her job on 'Teen Mom 2' in 2019, Jenelle has also had several businesses end their relationships with her due to her past and association with David. In July, an Oregon cannabis dispensary cancelled a meet-and-greet event with the couple after they were inundated with online hate.
Jenelle has lost multiple sponsorship deals— including with Blue Apron, Prana Mat, and PatPat Clothing, to name just a few. In September 2019, the New York City salon that was due to host Jenelle's launch party for her JE Cosmetics company abruptly cancelled the event, stating online that it was unaware of David and Jenelle's histories.
UPDATE! After finding out (from The Ashley's story, apparently) that her podcast episode was yanked, Jenelle hit Instagram to deliver a message to the podcast owners.
"I want to thank The Ashley's Reality Roundup because actually you guys just kept me informed," Jenelle said. "I didn't even know that podcast episode was taken down. No one notified me. No one explained why, but they'll go on the media and explain why.
She then addressed the owners of the podcast.
"I went on your podcast as a favor for you guys, not for myself," she said. "I didn't need any of this attention. I didn't need any of this publicity. Not to mention, I scheduled it in advance and made sure my kids were nice and taken care of. [I] poured my heart out to you for 45 minutes. And you just threw all that away? Keep an eye on my Instagram because I will be explaining all of this and more on three other podcasts that I actually have scheduled next month.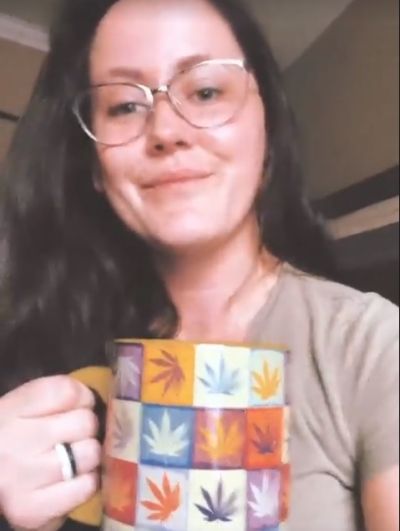 "I just want to add one more thing. It's really hard for me to trust anyone from the industry, anyone from the media. And for me to open up and do this podcast for you? I just ..after being on TV for so long, you try to break out of the shell that you were in and you try to open up and trust people, and do interviews and be on a podcast. Now I'm back. I can't trust anyone."
"When you're one of the most hated people on the Internet, like me, what do you do in a situation like this?" she asked. "You use your platform to speak your mind and use your platform to explain your story."
She then lifted her coffee mug (which had images of "thaaaa weed!" on it) and said, "I probably need a new co-host for my new podcast and a graphic designer for my new logo."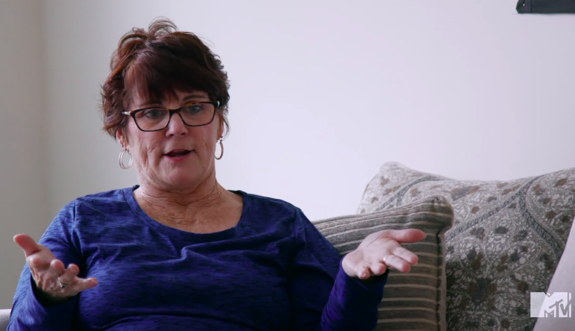 RELATED STORY: Former 'Teen Mom 2' Star Jenelle Evans Talks About the Networks Lined Up to Work With Her, How MTV Treated Her "Like a Puppet" & Her Thoughts On Chelsea Houska
(Photos: MTV; Instagram)