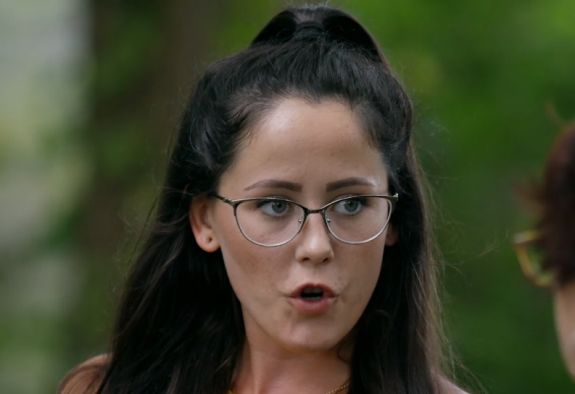 Jenelle Evans had a nice long chat with the This Family Tree podcast this week–talking about everything from how she made her husband David Eason and her mom Barbara Evans get along; why her Teen Mom 2 contract was so bad, and how unfair her edit on the show was compared to how her co-star Chelsea Houska was portrayed.
Jenelle promoted the interview on Instagram on Thursday night, and by Friday, her haters had started to raise hell, so much so that the owners of the podcast eventually deleted the episode. (The Ashley will have the whole scoop on that tomorrow– stay tuned!)
Luckily, though, The Ashley was able to listen to Jenelle's full interview before it was deleted and has preserved Jenelle's musings for years to come.
"I'm into more of the family life and being humbled. Now that The Corona has hit the United States and everyone's in quarantine…I feel like we finally get a little bit of privacy, away from the show, and everyone gets to focus on the family," Jenelle begins.
Fry up some doughboys and settle into bathtub, because this interview is a doozy!
Let's get started, shall we?
On 'the real reason' she was fired from 'Teen Mom 2' (according to Jenelle, anyway):
Jenelle is still clearly unhappy with how her story on 'Teen Mom 2' played out. (She was fired in April 2019, as fans know, after David shot and killed her dog Nugget, following nearly a year of him threatening the crew, producers and Jenelle's cast members online and in-person.)
Jenelle apparently feels that she was let go from the show for other reasons, though.
"We were butting heads and I think it's because I wanted to be so positive," Jenelle said. "And they didn't want that…It wasn't positive. It was always dramatic…
"They would try to dig. For a while, I let it slide. I'd let it go. I let them perceive me to the public the way they wanted to, but after a while we started butting heads. I think that's when they were just done with me because I didn't want to be portrayed like that anymore," she said.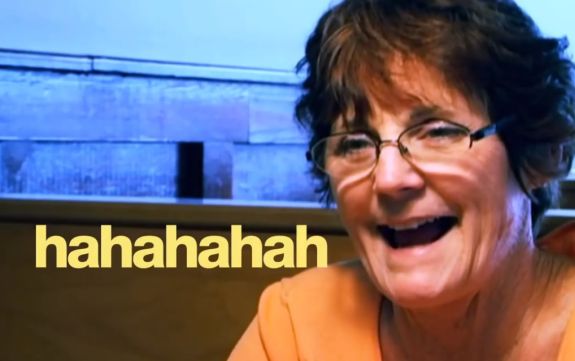 On why she thinks MTV "turned everyone against" her:
"Towards the end, I got really uncomfortable," Jenelle said. "They would put you in situations with the girls at the Reunion show. I would always say I don't want to go near them because we all don't get along but they wanted that. It got to the point where I couldn't trust who I was working with anymore.
"My voice wasn't being heard when I did go to my boss and talk to her about it. It was kind of like everyone just turned against me because I was trying to make my own rules…My voice just doesn't get heard and I don't feel like anybody else's voice gets heard either. It's not just me."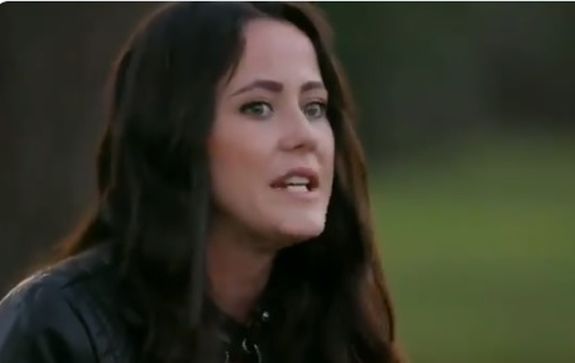 On how she feel she was treated by producers:
Jenelle is still mad she didn't get a say in what aired on the show, despite reality stars rarely getting to have control over what makes it onto their TV shows.
"You try to voice your opinion and say, 'Hey we should do this or do that' and they really don't listen," she said. "I hate to say that but they really don't. I felt like at some times we were treated as puppets. There's people who still complain about it now."
She did, however, acknowledge that she wouldn't be in the public eye without the show, though.
"I don't want to completely hate on them because they're the ones that gave me my following. They're the ones that got me to where I am today and I'm really grateful for that."
On not making enough money on 'Teen Mom 2':
As The Ashley has reported in the past, the original 'Teen Mom' girls are paid very well, making literally hundreds of thousands of dollars per season. Jenelle, though, felt that the contract wasn't fair and that she should have been given more money.
"When you try to negotiate to a new contract, they don't listen. If you ask for a raise, they'll give you, like, a 5 percent raise," she said.
(A 5 percent raise of $300,000 is $15,000 by the way…)
She also had a problem with the fact that MTV added episodes to the seasons. (As The Ashley has reported, the girls are well aware that the network can exercise its right to add a "B" season into an existing contract. The girls are paid per episode that they appear in, so they are not doing the "B" season for free, by the way.)
"You're like, 'OK it's a new season, our rate is going to go higher. And then your rate doesn't go higher. They're like, 'It's not a new season. It's a continuation of the last season. So we're just going to add 12 more episodes to these first episodes.' And that's how they get you," Jenelle said. "I've compared my salary to the 'Jersey Shore' people and they get like a 150% increase every time. And they make way more than we do."
"A lot of people think that we're just all millionaires and we're not. Our rate really doesn't change.
On her contract with MTV:
Jenelle then insisted that she's still tied into a contract with MTV. (The Ashley has asked her sources and all claim that she should have no existing ties to the show or production company at this point. Her non-compete contract, etc. was up one year from the date her last episode aired, which was in April 2020, so The Ashley has no clue what Jenelle is talking about here.)
"We're kind of locked into a contract. I'm still locked into my contract, actually until March. That's why I haven't done anything," she said.
Later in the interview, Jenelle talked about the networks that are lining up to work with her.
"I'm still under contract until March, when I can think about speaking to any networks," she said. "I do have people lined up. It's just, they don't want to make other people mad. Because they talk to them too."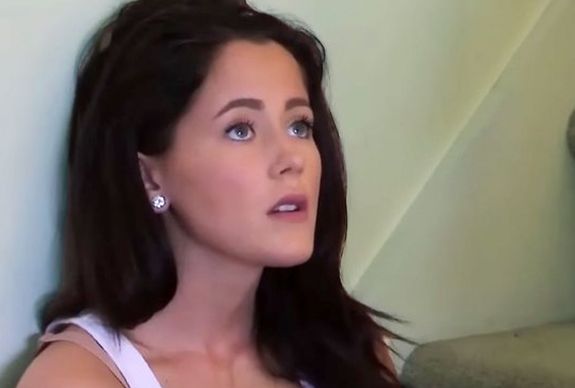 On why she absolutely, positively wasn't fired by MTV:
Jenelle still insists that she wasn't fired from 'Teen Mom 2.' (You can click here to read what actually went down behind the scenes of the firing.)
Here's Jenelle's version of events, though.
"To me, it was kind of weird that they would let me go for [David killing the dog]," she said. "It caught me by surprise because they filmed me on drugs. They filmed me, no lie, nodding out on-camera. They filmed me going to buy marijuana and my director knew I had it in my car. There was so much illegal stuff that they filmed. And this wasn't even part of filming. They weren't even there and had nothing to do with it. But they still let me go."
"It was weird to me that they called me and was like, 'We want to talk to you on the phone. I was just so upset I couldn't talk to them.' I was like, 'I understand. I know you guys are calling me because you're letting me go. I understand that the media is going crazy right now, and if that's your decision, I understand."
"Then they said, 'If people ask if you're fired, you're not fired. We're just letting you go for this season.' So then it gets plastered everywhere that I'm fired… People still think I was fired and MTV won't speak up about it. And that's where I'm at."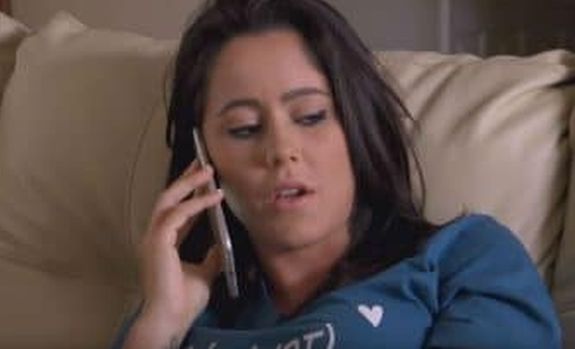 On why she wants to return to TV:
Jenelle stated that she hopes she will get to go back to TV, in order to tell her story with more positivity.
"I definitely think I want to share my life in more of a positive light," she said. "I would love to share that with my fans, even if it was one season, just to show where I'm at, how I truly am, and to wrap up that my life isn't as horrible as [MTV] made it out to be. [It would be] kind of like a redemption story, and if it's just one season, that's fine with me. But I hate it being left off where it left off at."
A new show wouldn't have to be about her and David living happily ever after on The Land, though.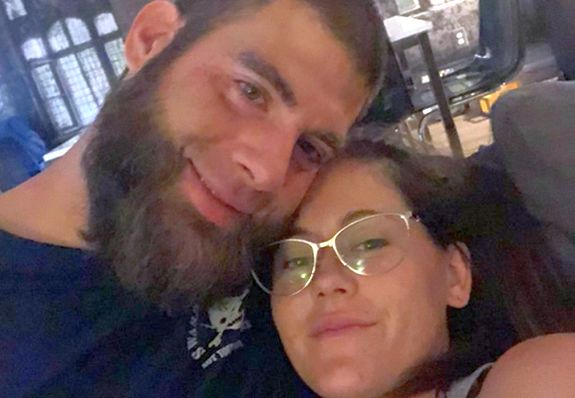 "It wouldn't just be all roses. I wouldn't just make sure everything is clean. If me and David have an argument, or say me and my mom have a disagreement, if you're there to film it, film it. If you want to air it, air it. That's real. But when you're trying to push the negativity the entire time, it just makes me upset."
On why Chelsea Houska was favored by producers, according to Jenelle:
Jenelle said she felt that the producers made her out to be bad, all while covering for her co-star Chelsea Houska.
"You have Chelsea, who they portrayed as the Golden One," Jenelle said. "Like, I knew some things she would do behind closed doors when we would go to the Reunion shows but that was never brought up. I'm not trying to rat her out, or even say the things she did but I'm just saying she's not a goodie-two-shoes. It makes me upset that they wouldn't show her raw footage but they made me out to be like a villain."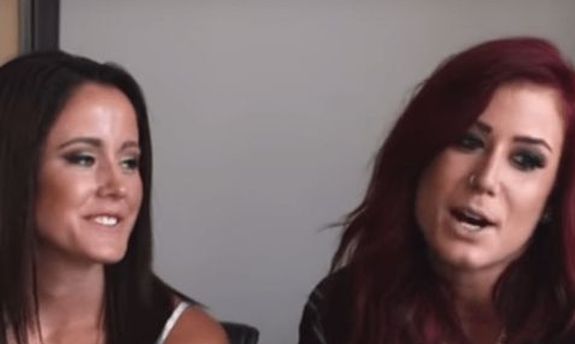 On why David and Barb get along now:
Jenelle said she made it clear to Barbara that she doesn't want her talking crap on David anymore.
"I feel like now I have a bigger support system because my mom and David get along and I think I drilled my mom's head so much to please stop being so loud, please stop being so negative. 'Stop saying little remarks to David as you walk past him. I think I drilled that into her head so much, and cut her off every time she's overstepped herself, that she understands that I'm gonna pull myself back. And then I'm not going to talk to her, and she hates that," Jenelle said.
"I feel like everyone's on the same level ground now and I feel like I have the biggest support system that I've ever had."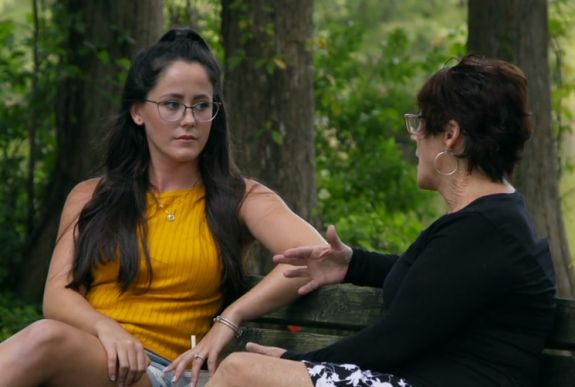 UPDATE! The owners of the This Family Tree podcast have talked to The Ashley about why they decided to pull this episode down. Click here to read that interview!
RELATED STORY: Teen Mom News Pile: Leah Messer Defends Daughter Addie's Bad Behavior, Jade Cline Defends Briana DeJesus After She's Called A Skank & More