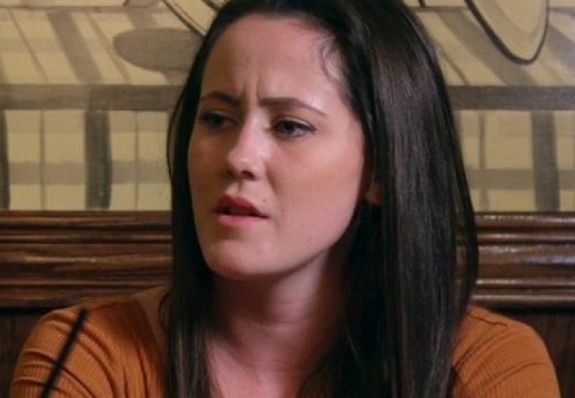 Jenelle Evans says she "poured her heart out" during a podcast interview last week, and while The Ashley previously covered some of what the former Teen Mom 2 star talked about during the now-deleted podcast interview, there was still a lot to cover.
In addition to talking about her firing from 'Teen Mom 2,' her MTV contract and other topics (which you can read about here), Jenelle talked about how she's currently making money. She also went into detail about how she and other 'Teen Mom' stars messed up on their taxes; whether or not she feels she is (and was) a good mom to her kids; and her current drinking habits.
Since the podcast interview is no longer available for listening, allow The Ashley to break down all the juiciest morsels from Jenelle's interview for ya!
On whether or not she currently uses drugs or drinks alcohol: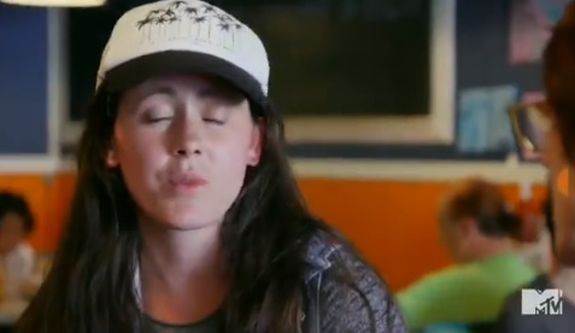 Jenelle said on the podcast that her days of getting HIGH! HIGH! are basically over.
"That's out of my life," she said. "I think growing up I wanted to experiment a lot, like everybody does. I did it a little bit too much but I'm really happy that I overcame that…"
Later in the podcast, she was asked if she drinks, and if she's afraid drinking will cause her to relapse on drugs. Jenelle says she can no longer drink hard liquor.
"I never really had a problem with alcohol. I have an esophagus problem, it's esophageal dysmotility. I get spasms in my chest," she said. "So certain things can trigger it and liquor is one of them."
"I can't take shots anymore. I'll throw up and I won't stop for hours. Now I just stick to beer," Jenelle said.
She then made the claim of only slugging down a few Coronas a week.
"I might have one or two beers a week, or something. But that's it. I can't do it anymore; those days are over," she said.
On whether she thinks she used to be a bad mom, and if she thinks she's a bad mom now: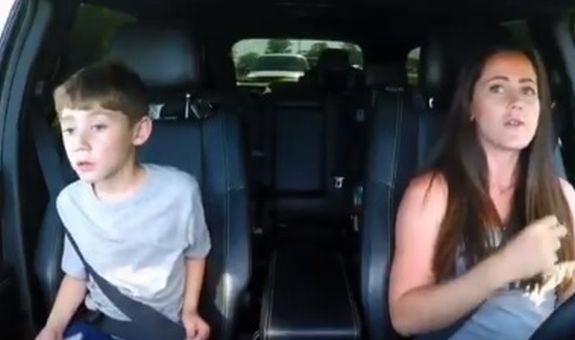 'Teen Mom 2' viewers watched for years as Jenelle put almost everything— from drugs, to her boooooyfriends— in front of her kids. During the interview, Jenelle was asked how she feels watching early episodes of the show now, and if she thought she made bad parenting choices.
"I think when I look back I was very young and I was doing the best I could at that time," Jenelle said. "I grew from it and I'm happy at the place I'm at now. Now I'm a great mom. I try not to let those comments [about me being a bad mom] affect me. I know I had some bad times, but I have overcome it.
"…But like I said, I wasn't all great back then and I don't agree with some of my decisions."
On messing up with her money and with her taxes: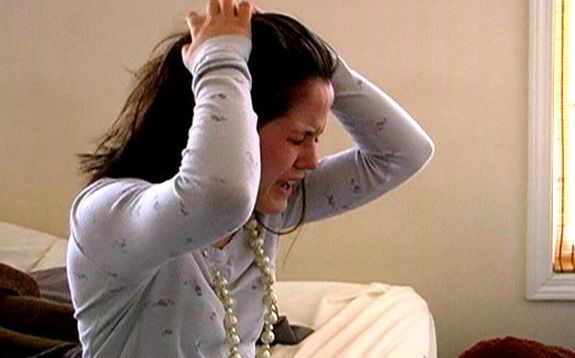 As The Ashley has reported in the past, the stars of 'Teen Mom' were never given any sort of financial coaching when they began making big money on the show. Now, over a decade later, a large chunk of the shows' stars have had tax issues, with Jenelle being one of them.
(In June, Jenelle and David were hit with a $46,000 tax lien for failing to pay some of their taxes for the year 2017, when they were both still working for MTV.)
"I just kind of learned as I went. I feel like everyone else [on the show] was like that too," Jenelle said in regard to handling her MTV money and taxes. "We didn't know how to invest our money. We didn't know how to file our taxes. And you can see, everyone has taxes to owe now." (No, that's not a typo; that's really what she said.)
"I feel like we should have had a financial advisor, definitely. I wish someone from MTV would have advised us and let us know because we were really young," Jenelle said.
Jenelle also gave young reality TV stars some financial advice.
"I think you should definitely keep an eye on your finances. Hire a financial advisor and keep up with your taxes and definitely invest your money," she said.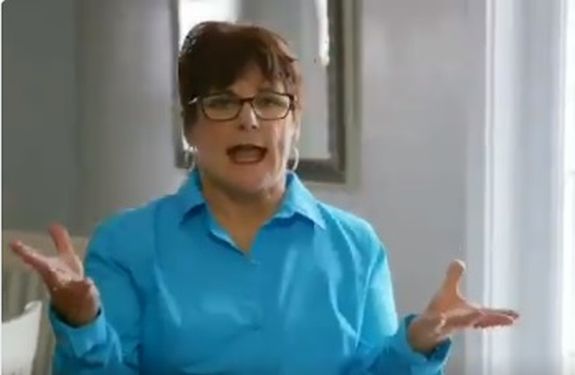 "No one taught me how to invest my money and I could have flipped my money multiple different times and I had no idea up until a year ago."
On how she's making money now:
Jenelle stated that there are "millions of ways to make money out there," and she talked about how she's raking in the cash while staying on The Land.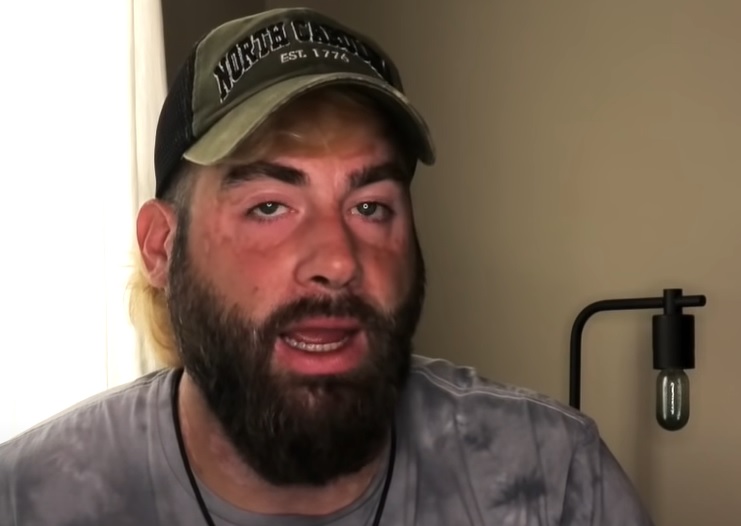 "Since leaving the show, I've been utilizing my Instagram and my followers," Jenelle said. "I've been keeping them updated. I've been doing YouTube series. Last year I hired a photographer to film myself and I'm still uploading docu-series to my YouTube now. I've been making good money just being self-employed and staying at home."
Jenelle—who has been known to hawk everything from period panties to weird weight loss belts—- says her new job selling crap on Instagram is going well.
"I was actually kind of scared when I first got let go [from the show] because you think your money's going to go from here to there. But really, you have millions of different ways to make money out there, especially if you have a big following. I don't think anyone realizes that," Jenelle said.
On what her mom Barbara Evans & her kids got paid for being on 'Teen Mom 2':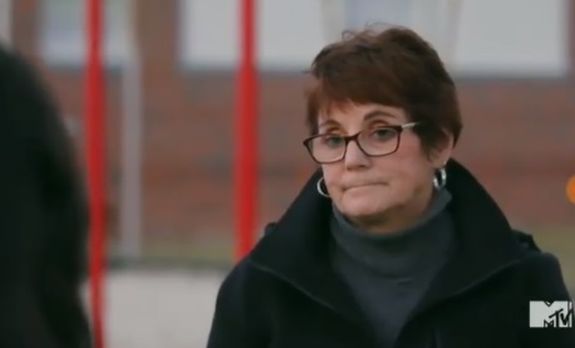 One of the podcast hosts asked Jenelle if MTV puts any money aside "for the kids they're exploiting." Here's what Jenelle had to say about that.
"They give a percentage to the kids every season. [My mom] basically got paid [the same] as the [original dads on the show]…my mom would get paid basically the same as what I got paid," Jenelle said.
On how her oldest son Jace feels when he sees Jenelle on the news, or in old 'Teen Mom 2' footage:
Jenelle said Jace is aware than she's not well-liked on the Internet.
"I think it was about 6 months ago. Jace brought up, 'Mommy, I saw someone make a YouTube video about you and they were talking about you when you were on 'Teen Mom' and they weren't very nice,'" Jenelle said. "I said, 'Jace, anybody that writes anything bad about me, or if you see articles, please don't read it.'
"I said, '99.9 percent of the time it's not true, and they just write these articles out of nowhere.' I had to explain that all to him."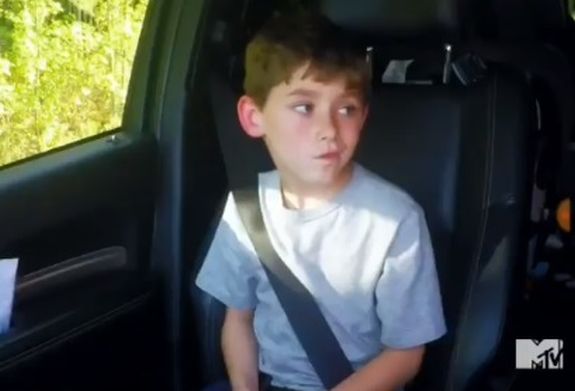 "I told him, 'If anyone brings up that you're the kid from 'Teen Mom' or if they start bullying you, you go straight to the teacher. You need to focus on school. Don't worry about 'Teen Mom.' Don't worry about cameras.'"
Jenelle claims that Jace— who was filmed from birth— wonders why there are no cameras following them now.
"He's even asked, 'Are they coming back? Where did they go?' And I'm like, 'They're gone for now. You don't have to worry about it. Worry about your life and what you're doing now.'
Jenelle said she's not worried about Jace finding out about her doing drugs and making bad decisions in her past.
"If he ever does come to me [about the bad stuff I did], I hope he does ask me the effects of it and I want to explain to him how bad it is. I hope he can learn from my experience, rather than thinking, 'Maybe I should try it' with a group of friends that try to convince you. I just hope that he can learn from my story," she added.
On how David feels now about shooting her dog Nugget last year: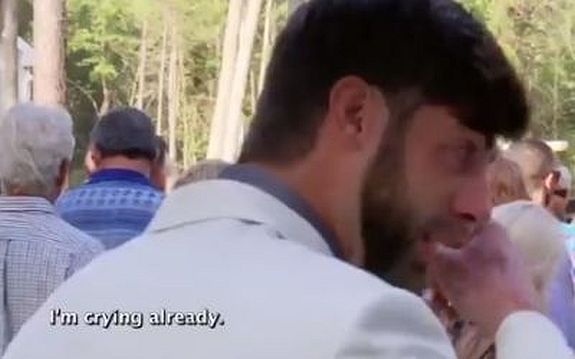 Jenelle claims that David is now remorseful about killing her small dog Nugget in the spring of 2019, an act that contributed to her being fired from 'Teen Mom 2.' When the podcast hosts brought up the fact that many people who hurt animals end up hurting humans, Jenelle said David wouldn't do that.
"After we talked about it, David said 'I'm so sorry. I should not have done that. I should've brought the dog to the shelter.' He was crying his eyes out, saying, 'I am so sad I did that. I should not have done that,'" Jenelle said. "And he really regrets what he did."
Later in the podcast, Jenelle talked about the classes David took the help fix his anger problem.
"He regrets everything that he did basically that past three years," Jenelle said. "He's basically just trying to be a family man right now and focus on that…He did six sessions [of anger management] and then completed it so that's as many as they offer."
On why she feels CPS is now afraid of her: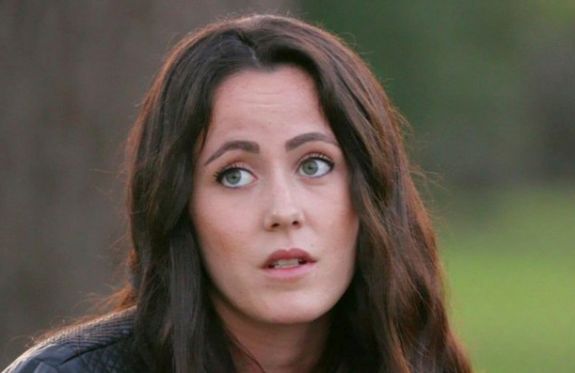 Jenelle battled to regain custody of her kids last year, after Child Protective Services (CPS) took them away. (She eventually regained custody in July 2019.) Jenelle talked about the entire CPS battle in a series of YouTube videos she called a docu-series.
During this interview, Jenelle said she believes her docu-series scared off CPS.
"Ever since I came out with my docu-series, CPS has completely leaved me alone," Jenelle said. (And, no that's not a typo. She said 'leaved.')
"I don't know if they've gotten any more calls but I feel like it's helped and explaining myself and the situation that occurred…I think they're scared of me voicing my opinion. I hope they are."
To read the transcript of Part 1 of Jenelle's interview, click here!
(Photos: MTV)
RELATED STORY: Former 'Teen Mom 2' Star Jenelle Evans Talks About the Networks Lined Up to Work With Her, How MTV Treated Her "Like a Puppet" & Her Thoughts On Chelsea Houska