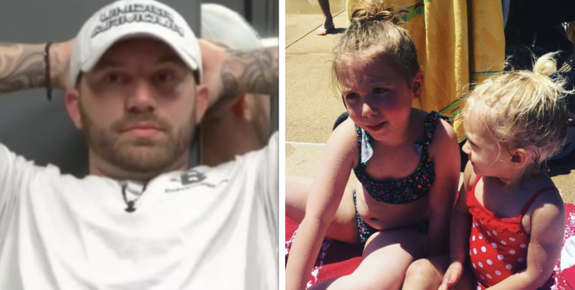 Former Teen Mom 2 dad Adam Lind may no longer have legal rights to both of his biological daughters, but the girls' mothers are making sure the half-sisters remain close.
According to The Sun, Adam's daughter Aubree, 11, whom he shares with Chelsea Houska, continues to have a close relationship with her sister Paislee, whom Adam welcomed with ex-girlfriend Taylor Halbur in 2013.
In a new interview, Taylor confirmed that the half-sisters have remained close, despite Adam having signed away his parental rights to the now 7-year-old Paislee back in 2018.
Once Adam agreed to terminate his parental rights, Taylor's husband Joe Leonard was allowed to adopt Paislee, which he did in 2018.
While the sisters no longer share a father (legally speaking), Taylor said she and Chelsea still get the girls together whenever they are able to.
"With COVID and everything, it threw a wrench in everybody's schedules," Taylor said. "I know Chelsea and I, especially during winter time and the school time, our schedules are so busy. And then with COVID on top of it, we aren't able to get them together as often as we would like at this point.
"Eventually we'll get back to that place where we'll be able to get the girls together at the park or movies," she continued. "Once all the COVID stuff dies down I think it'll be a lot easier."
Taylor added that Paislee "loves Aubree so much."
While Adam no longer has parental rights for Paislee, he has retained those rights for Aubree, despite being quite inconsistent when it comes to his involvement in Aubree's life – both physically and financially. (Last month a judge signed an order for forfeiture and release of bond to the division of child support, making Chelsea the recipient of the $2,000 bond Adam posted in August to get out of jail.)
As for Chelsea's decision to leave 'Teen Mom 2' after 10 seasons, Taylor said it "takes a lot of courage."
"She's been on it long enough where she knows what she wants," she said. "She's been doing it for so long, for her to leave I think that takes a lot of courage. I think if that's what they want to do, that's what they want to do and I think it's great."
With Adam no longer in her or Paislee's life, Taylor said "things are good."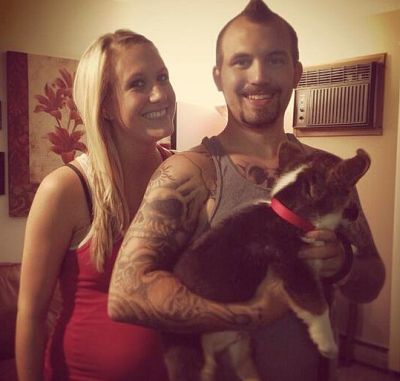 "[I'm] just working and being a mom pretty much," she said. "Married life has been great. I couldn't imagine my life without [Joe]. He's wonderful. He's great with Paislee.
"Paislee is 7," she continued. "She's great, too. She loves school. She's starting to talk about her best friends from school and things like that. I live a simple, boring life!"
In addition to being a mom to Paislee, Taylor is a stepmother to her husband's three children from a previous relationship and she works as a bartender in Sioux Falls, South Dakota.
RELATED STORY: Jenelle Evans Talks About Messing Up with Her MTV Money, Drinking Alcohol & How Her Son Jace Feels About 'Teen Mom 2'
(Photos: MTV; Instagram)