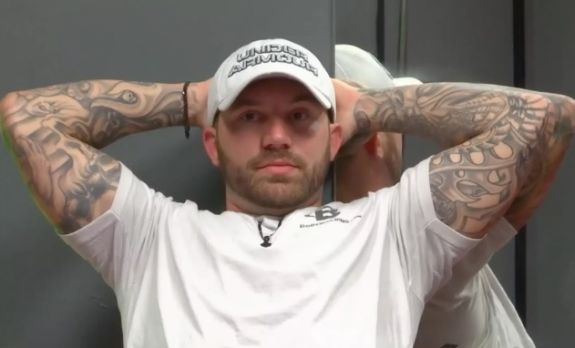 Teen Mom 2's most-incarcerated bad boy recently landed himself back behind bars!
Adam Lind— the Missing In Action baby daddy of Chelsea Houska—was arrested last month following a nearly two-year period of managing to keep himself out of trouble. (This two-year gap in jail stays is a record for Adam, not to mention a relief to South Dakota's Departments of Corrections!)
Starcasm broke the news that Adam was thrown in the slammer on August 20 in Minnehaha County, South Dakota, and charged with failure to pay child support and driving with expired plates. His bond was listed as $2155, the site reports.
The child support Adam owes is for his daughter Aubree, whom he shares with Chelsea. (Although he has another biological daughter, Paislee, with his ex Taylor Halbur, he is no longer Paislee's legal father, as he signed away his parental rights and allowed Taylor's husband to legally adopted Paislee back in 2018.)
Adam is still Aubree's legal father. However, Chelsea's husband Cole DeBoer has made it clear that he's ready and willing to adopt Aubree, should the time come.
Chelsea has stated that Cole would love to adopt Aubree.
"In a heartbeat, Cole would [adopt Aubree]," she said in May 2018 during an appearance on Kail Lowry's Coffee Convos podcast. "But in order for that to happen, Aubree's dad would have to agree completely."
Anyway, Adam has been mostly absent from Aubree's life and has not appeared on 'Teen Mom 2' for several seasons. Over the years, fans of the show have watched as Adam has landed behind bars (literally) over a dozen times, with the most-recent arrest (up until this one last month) being in May 2018. During that arrest, he was charged with violating a protective or no contact order; violating a domestic stalking protective order and not paying child support.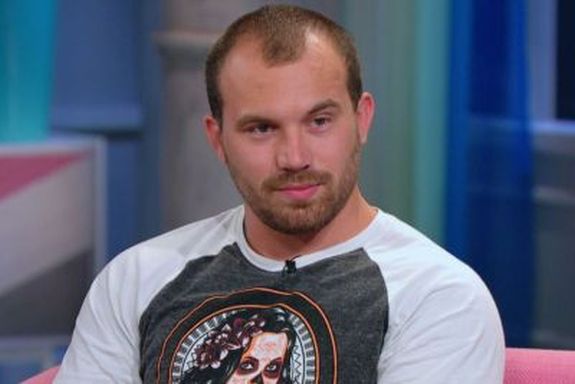 In 2017, Adam racked up several arrests, including an arrest for violating a no-contact order against an ex-girlfriend (who is not Taylor or Chelsea); an arrest for domestic assault charges; and an arrest for failing several court-mandated drug tests. He also got an arrest for "exhibition driving" in April of that year.
(Starcasm has created an extensive list of Adam's arrests that goes back all the way to 2014.)
Adam has kept a low-profile over the past few years, disappearing from social media and (seemingly) keeping out of trouble until this incident.
RELATED STORY: 'Teen Mom 2' Star Chelsea Houska Reveals Her Fourth Baby's Gender & Discusses How She's Managing Her Anxiety Through This Pregnancy
(Photos: MTV)