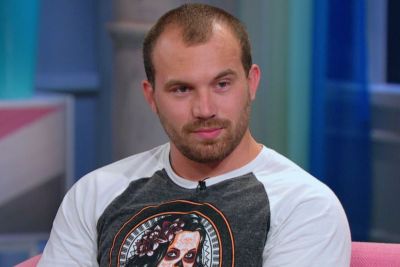 Teen Mom 2's most notorious "Bad Dad" is once again back behind bars!
The Ashley can exclusively report that Adam Lind— the father of Chelsea Houska's daughter Aubree– was thrown in the slammer on Thursday night!
According to online records Adam (who is no stranger to the South Dakota jail system) was arrested just after 8 p.m. and placed in the Minnehaha County Jail. He is currently being held without bond, on charges that are listed as "Outside County."
He was charged with domestic simple assault in nearby Lincoln County.
According to an employee of the Minnehaha County Jail, Adam had court this morning and will be released later this afternoon.
A representative of the Lincoln County Circuit Court tells The Ashley that Adam has four counts against him, including attempting to cause bodily harm, recklessly attempting to cause bodily harm, attempting to cause imminent bodily harm, and one count of intentionally causing bodily harm. (Counts 2-4 are in the alternative, apparently.)
Adam pleaded not guilt this morning in court, but he will have to face a judge again on December 21.
The Ashley broke the news earlier this year that Adam had tested positive (twice!) for drugs during a court-mandated drug test. Adam's results showed that he had used meth and amphetamine. The aftermath of the tests later played out on 'Teen Mom 2.'
Adam has not appeared on 'Teen Mom 2' since Season 7. Before quitting the show, he frequently lashed out at the network and the show's production crew about not wanting to be filmed.
This is certainly not Adam's first arrest. As The Ashley's 2013 book Teen Mom Confidential revealed, Adam has been arrested over 30 times. He has managed to stay out of jail for several years, though. His last arrest was in 2015. Before that, in December 2014, he was thrown in jail for domestic stalking, and in June he was arrested for violating his probation stemming from his many DUI charges. In May 2014 he was arrested for driving on a suspended license. Oh, and then there was his DUI arrest in March 2014…the list goes on and on…
Chelsea has yet to comment on her baby-daddy's latest run-in with the law.
UPDATE! Adam has been released from jail on bond.
(Photo: MTV)