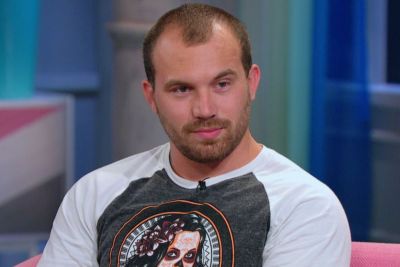 Adam Lind claims he gets an unfair edit on Teen Mom 2, often stating that MTV tries to make him look like a "bad dad," but…it looks the show's editors won't have to work too hard to do that this month.
The Ashley can exclusively reveal that the 'Teen Mom 2' dad failed a drug test that he took earlier this month, testing positive for both methamphetamine and amphetamine! 
The Ashley was tipped off that Adam and his second baby mama, Taylor Halbur, were recently back in court, so The Ashley went hunting and found that, according to public record, Adam failed his recent drug test. The test results revealed that Adam had over 300 ng/ml of amphetamine detected in his system, as well as over 800 ng/ml of methamphetamine!
Multiple sources have been telling The Ashley for months that Adam's two baby-mamas, Chelsea Houska and Taylor, (as well as some of the MTV crew) suspected that Adam had been using. The ladies reportedly took their suspicions to the court, and eventually got Adam to take a court-ordered drug test. He failed the first one, but wrote it off as a "faulty test." The court tested the same sample again, in early April, and it came back dirty as well.
The Ashley hears that, because he tested dirty, Adam lost his privilege of having unsupervised visits with his daughter Paislee. His visits with his daughter Aubree have been required to be supervised by Adam's parents for some time, and that will remain the same.
A MTV crew source tells The Ashley that Adam has yet to film at all for the upcoming new season of 'Teen Mom 2.'
UPDATE: The Ashley has also learned that Adam is still terrorizing the streets of South Dakota. According to public records pulled by The Ashley, Adam pleaded guilty to a charge of exhibition driving on April 17. It's just the latest driving offense committed by Adam in a string of driving- and car-related crimes that goes back at least seven years.
**Media outlets MUST credit The Ashley and link back to this story.