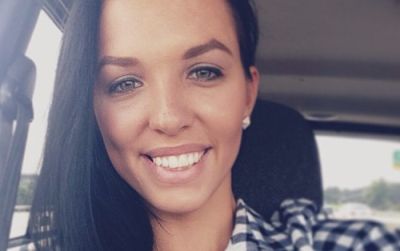 Yet another girl from 16 and Pregnant is joining the "Three Kids Before Age 25" Club!
Jordan Ward, who starred on the third season of the MTV reality show, announced on her Instagram that she is currently pregnant with her third child. She posted a photo that showed off her baby bump, along with a caption that hinted she's due to give birth to a baby boy in September.
Jordan's episode of "16 and Pregnant," which originally aired in April 2011 and followed the birth of her first son Noah, was one of the highest-rated episodes of the show ever. (Viewers loved all the drama that Jordan's pregnancy created between Jordan and her twin sister, Jessica.) Jordan and her baby-daddy, Brian Finder, got married soon after Jordan's episode aired.
However, Jordan's story was not without scandal. Right before Jordan flew to Los Angeles to film the "16 and Pregnant" Season 3 Reunion special, Jordan discovered she was pregnant again. She was one of the first girls from the show to have a second pregnancy, and the show's producers were not happy about it.
From what The Ashley heard at the time, they encouraged Jordan to keep her second pregnancy a secret for awhile. It has been said that MTV was planning to choose girls from "16 and Pregnant" Season 3 for Teen Mom 3, but Jordan's unexpected pregnancy derailed that and the producers chose girls from Season 4 instead.
Anyway, Jordan and Brian welcomed their second child, daughter Arri, in November 2011. They remained married for several more years, but they eventually split in 2016.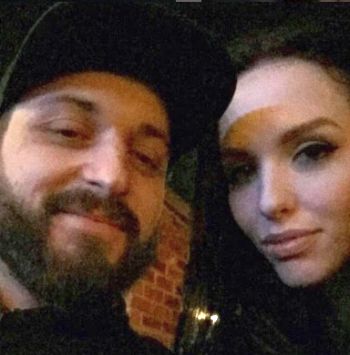 Jordan is now seeing a man named Manny Hinkson, who is the father of the child she's currently pregnant with.
Jordan, now 24 years old, is certainly not the only girl from "16 and Pregnant" to go on to birth out three babies.
The other "16 and Pregnant" girls who currently have three children are Season 1's Ebony Jackson and Maci Bookout; Season 2's Leah Messer (who had twins the first pregnancy), Lori Wickelhaus and Jenelle Evans; Season 3's Jennifer Del Rio (who had twins the first pregnancy); Season 4's Mackenzie McKee, Sarah Roberts and Kristina Head.
Season 3's Danielle Cunningham and Season 2's Kail Lowry are both currently pregnant with their third child.
See Jordan's Instagram pregnancy announcement below:
(Photos: Instagram, Facebook)