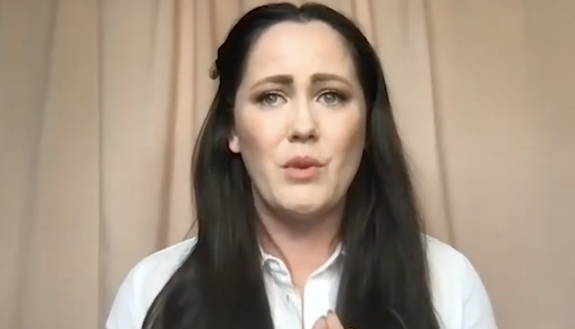 Former Teen Mom 2 star Jenelle Evans has mixed feelings about no longer being part of the show that made her famous. While she says she's "more happier" now than she was when she was filming, she's still bummed that MTV kicked her to the curb.
The mom of three, who was fired from MTV in 2019, has recently been keeping herself busy by dancing on TikTok, filming YouTube videos and, as of April 1, hosting and producing the Girl S**t podcast. (No, The Ashley was not joking about that yesterday.)
With so many projects filling her eyebrows days, Jenelle has officially moved on from 'Teen Mom 2' – a show she says she's now "too grown up for" anyway. She admits, though, that it hurts to see the other girls continue on with the show without her, and to know how easily she was replaced.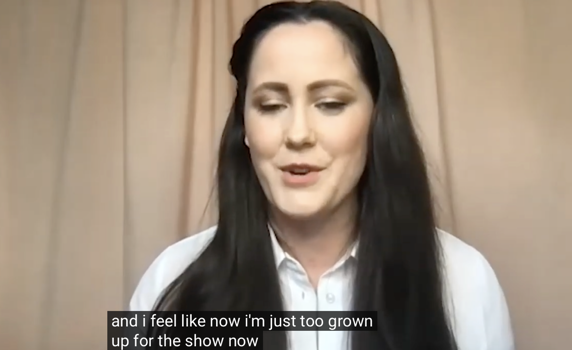 "I think now I have put that chapter behind me and there was a lot I missed at the beginning when I got let go but now I see that I am doing a lot better now and I am a lot more happier … ," Jenelle told Christina Garibaldi of Us Weekly. "I mean, it was a fun experience and I was glad to share it with everyone and I feel like now I'm just too grown up for the show."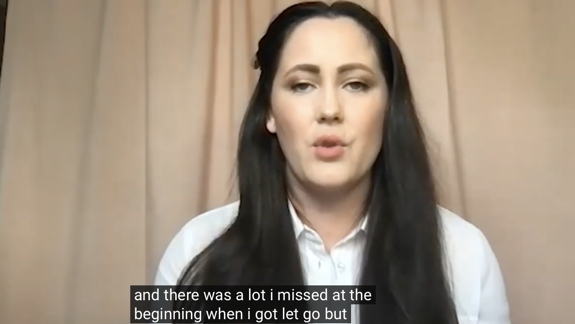 Jenelle said with "everyone" asking why the cast continues to be on a show called 'Teen Mom' despite none of them being teens anymore, she is "happy" to be doing something else.
"A lot of people still think I'm 16 because they're just now watching Netflix and they're like, 'Oh my god, you're such a horrible mom,' and I'm like, you guys this was 10 years ago, believe it or not," she added.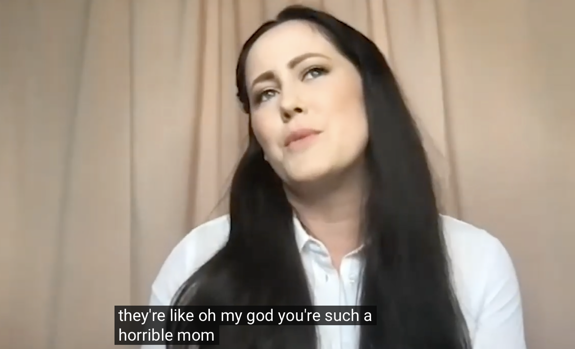 When asked if she planned to invite any of her former co-stars to join her on the Girl S**t podcast, Jenelle revealed she had "some ideas." She also claimed to not have any bad blood with any of the moms and to be "keeping things civil" yet "not really talking to anybody." (Which certainly hasn't stopped her from talking about anybody.)
Jenelle went on to reveal that she unfollowed Briana DeJesus because it was too painful to see her former co-star earning that easy paycheck filming for the show.
"I used to follow Briana and she used to follow me on Instagram," she said. "I unfollowed her recently because seeing her film with the crew makes me upset … no hard feelings on her."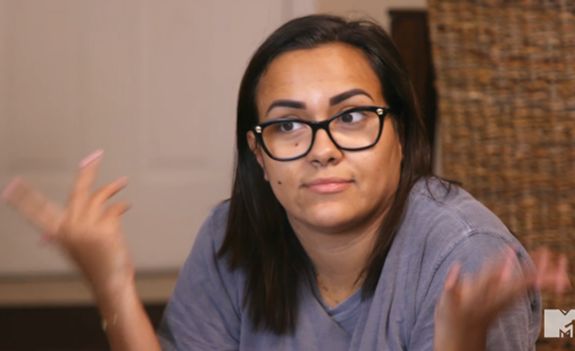 Jenelle became emotional during the interview, explaining that the crew "were like family" to her and how painful it was to be replaced. (As 'Teen Mom 2' fans know, Jenelle's spot on the show was filled by Jade Cline, who previously appeared on Teen Mom: Young and Pregnant.
"It's just hard to be a part of something when people replace you and you were the original one that helped start the show and it's hard to let go of something that you put so much work into," she said.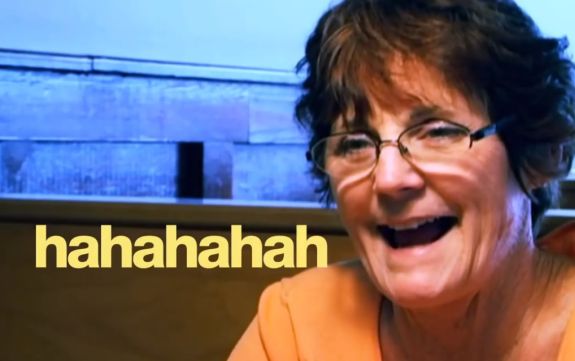 Jenelle said she feels it's important for her to continuing telling her story on YouTube because she's no longer able to do so on 'Teen Mom 2.'
"I feel like I need to catch people up and show them the true me and that I wasn't completely a horrible person when we stopped filming," she said.
You can watch Jenelle's full interview below:
RELATED STORY: Former 'Teen Mom 2' Star Jenelle Evans AnnouncedHer New Oddly Named Podcast "Girl S**t" & Her Plans to Make It "A Really Big Brand": A Recap of Events So Far
(Photos: Us Weekly/YouTube; MTV)