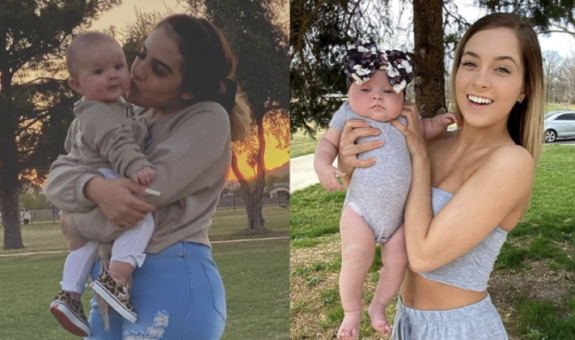 MTV recently checked in with Selena Gutierrez and Shelby Stults, two of the moms featured on 16 and Pregnant Season 6B, to find out what they've been up to since filming wrapped.
In their updates, the teen moms opened up about adjusting to motherhood, the importance of their respective support systems, their plans for the future and more.
On Selena's current living situation:
Selena, who welcomed daughter Dareli in October, said she now lives with her grandmother in Fountain, Colorado, which allows her to be close to her family. (Selena is also from Colorado, but had been living in Arizona with her daughter's father, Sean, and Sean's mother, Mary.)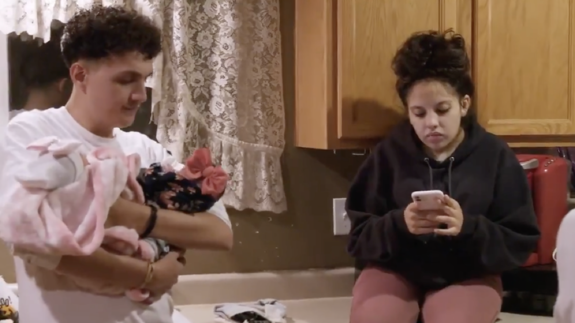 "I like that I have all my family and that's one thing that I didn't have in Arizona," she said. "I mainly wanted to come back so I could be with all my family."
Selena also said living in Arizona was "really boring, kind of" because she only had her boyfriend and his mom, and now she's in a place where she can be around family and her daughter can be around other kids. (As you may remember, Selena had been living at home with more than 15 people when she got pregnant.)
"Whenever Sean would be at work it would just be me and the baby alone all the time," she said. "There's kids that [Dareli] can play with now. You can tell that she's more open now and can see that there's other people in the world."
On the status of her relationship with older brother Ricky:
Since moving back to Colorado, Selena said she and Ricky have been able to hang out a couple of times and that he continues to support and encourage her.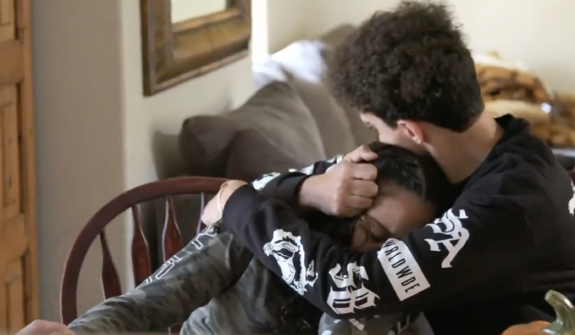 "Growing up, he was always like, our dad, kind of," she said. "He would raise us growing up because my parents were always working so I consider him as like a dad figure. I feel like he just wants the best for me and I can tell he really just wants me to focus on me … He really makes me realize like, you have to take care of yourself and not do things for other people."
On being a mom:
"My favorite thing about being a mom is the connection that you have with your own daughter, it's just different than like, you would have with your siblings or niece," Selena said.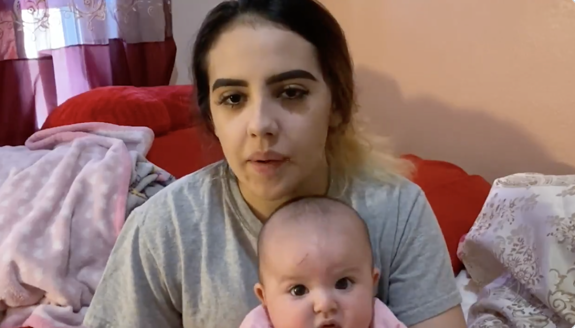 (As viewers may remember, Selena's sister gave birth to a daughter named Yareli just six days before Selena had Dareli. While this detail isn't important to Selena's update, it's nearly impossible to not point it out the names whenever given the opportunity.)
Selena also spoke about the special bond she's already formed with her daughter.
"She's been in my stomach for nine months and just, we grow that bond and I can already like, sense her and she can sense me and we like, know," she said. "It's just really cool having someone that you are always going to have and understand."
On her plans for the future:
Selena said she plans to finish high school – graduating a year early – and hopes to inspire other teen moms.
"I want to show other teen moms that it's possible, like, you can still do things even having a kid so young," she said.
Selena said her advice to other teen moms is to finish high school and "don't give up when times get hard."
Watch Selena's update video below!
How are Selena and baby Dareli adjusting to their new life together? Catch up with Selena as she talks motherhood, the importance of family, and what the future may hold. 🥰 #16AndPregnant pic.twitter.com/3BQhDTwNbF

— Teen Mom (@TeenMom) March 19, 2021
On Shelby's relationship with her daughter's father:
Shelby welcomed daughter Alaya in December with a man whom she revealed on her "16 & Pregnant" episode "has a six-month-old baby with a different girl." Despite the two not being in a relationship, Shelby said she and her ex are now civil and that communication between them has improved.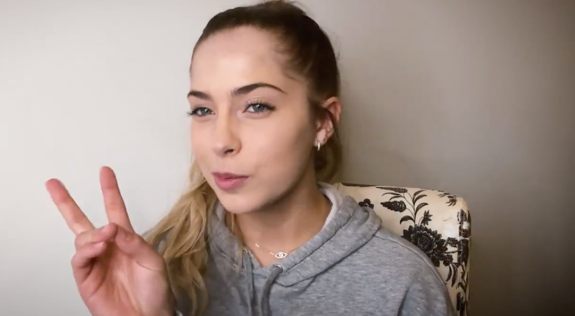 "We're on like 'cool terms' I guess, like, we can get along or whatever, but I try to avoid any extra conversation outside of anything that has to do with Alaya so we don't really have much of a relationship," she said. "I feel like communication between Alaya's dad and I is getting a little bit better. Him and his girlfriend, they had broke up, and that's kind of why he wasn't talking to me so now I'm unblocked and he'll text me or whatever, but it's still not a relationship, we just speak a little bit."
On Alaya's relationship with her dad and sister:
As for her daughter's relationship with her father, Shelby said she hopes it will improve as Alaya gets older. She also hopes to see the relationship between Alaya and her sister grow over time.
"Alaya and I have only hung out with her sister and her sister's mom a couple times, but it means a lot to me that we've both come around and decided to work things out for the girls," she said. "I just hope that they can grow up and have like, a normal sister relationship."
On the hardest part of motherhood:
Shelby revealed that for her, the hardest part of motherhood is being a single mom.
"During the nights, it's just me," she said. "It does get difficult and exhausting but it's what it is."
As for her favorite part of motherhood, Shelby said just being around her daughter brings her joy.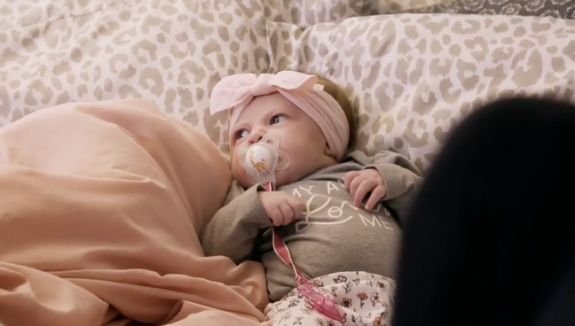 "Looking at her, everything just gets better," she said. "She just… I don't know. It fixes everything."
On having family support:
"It means a lot to me to have my family help me out and support me because I know there's girls out there where their family is the complete opposite and they turn them away and everything," she said. "I'm just thankful that they're very accepting and there for me anyway."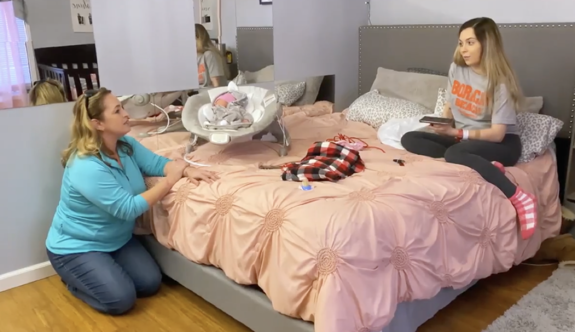 Shelby, who mentioned her ex's mom April as one of the people who helps out with Alaya, added that she'd "like to say" she could get through being a teen mom without her family's help, but she doesn't think she could do it without them.
On the biggest misconception about being a teen mom:
Shelby said while some say being a teen mom holds you back, she feels like it has done the opposite for her.
"It kind of motivated me more," she said. "To do more when I wasn't doing anything, to take care of myself better, cause it wasn't just going to effect me anymore."
On her plans for the future:
"Besides going to school," Shelby said she hopes to leave Springfield, Illinois, but not until Alaya is at least a year old.
Watch Shelby's update video below!
After Shelby and Alaya stole our hearts last week on #16andPregnant, she's back to update you on her plans for the future and the reality of life as a single mother. 👶 pic.twitter.com/XrYAe8Bxq1

— Teen Mom (@TeenMom) March 29, 2021
RELATED STORY: 'Teen Mom OG' Star Mackenzie McKee Announces Her New Book "Straightening My Crown: Conquering My Royal Mistakes": Get More Details!
(Photos: Instagram; MTV; Twitter)