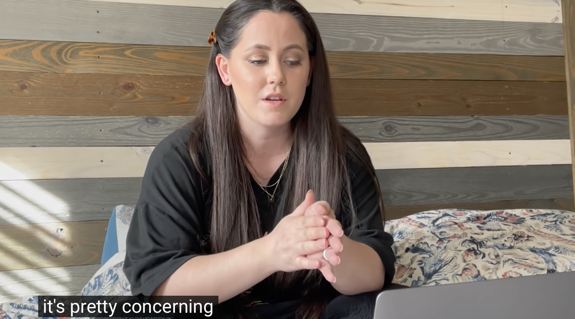 Former Teen Mom 2 star Jenelle Evans revealed to fans this week that she has a cyst in her spinal cord, which has caused her severe neck and back pain for months.
In a video posted to her YouTube channel, the former reality TV star explained how doctors discovered the cyst and, after a Google deep-dive, Jenelle even self-diagnosed herself with a rare spinal disorder.
As you do…
Jenelle began her video telling viewers that she first visited a neurologist for her symptoms back in 2018 – while she was still a cast member on 'Teen Mom 2' – during a trip to New York City. After a series of tests, her results "came up abnormal, but not too abnormal to be concerning."
"The doctors really couldn't figure out my weird symptoms," she said.
(This is not to be confused with the "weird symptoms" Jenelle says she experienced back in 2016, when claimed during an episode of 'Teen Mom 2' to have restless leg syndrome, itchy legs, joint pain, possible Muscular Sclerosis and other health issues. She also stated that she frequently "saw molecules.")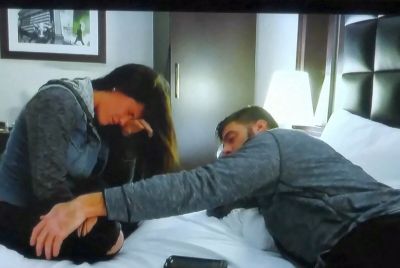 Anyway, in her new video, Jenelle says she started having issues with her neck last fall. (Just to clarify, by "last fall" I mean the season…not the last time Jenelle tripped around a fire pit.)
"Fast forward to September 2020, I ended up starting [to have] this really bad neck problem … my neck kept cracking over and over again and it really sucked because it happened for months and months and months."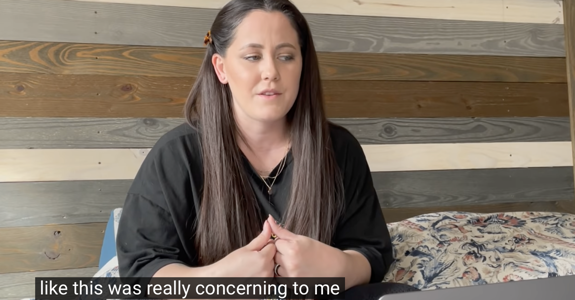 Jenelle said the pain caused her to have headaches, which were even harder to handle while "trying to be a mom" and "being busy all the time."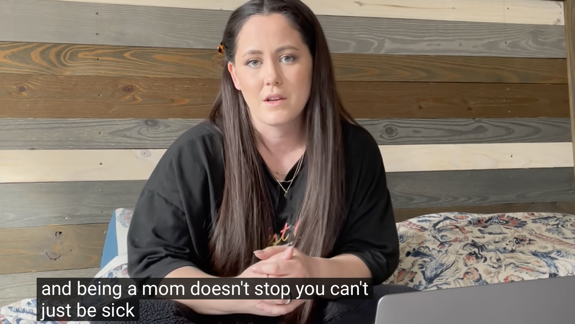 After seeing her primary doctor, Jenelle had an MRI and was then referred to a local neurologist who has been doing a series of tests on her "for the past four or five months." Following a nerve study, Jenelle's neurologist suspected there was an issue in the former 'Teen Mom 2' star's spine, so she decided to do a CT myelogram – a diagnostic imaging test that uses contrast dye to detect issues in the spinal canal.
While she was told the procedure would be painless, Jenelle said she experienced "excruciating pain" through her shoulder blades, started crying immediately and "ended up having to get emergency medicine."
Afterwards, Jenelle was OK and the test resumed. (According to The Sun, Jenelle previously shared on social media that her CT myelogram experience had been quite painful and that she was bed-bound for a long time after the procedure.)
Jenelle said the results of her test "didn't really leave any answers for why my neck was cracking and it was frustrating." During a follow-up appointment, Jenelle's neurologist decided to send her in for another MRI – this time of the area between her shoulder blades, as the doctor "didn't test that area" previously. In her video, Jenelle goes on to log into her medical chart to show viewers the results of her MRI, which revealed a fluid-filled cyst inside her spinal cord.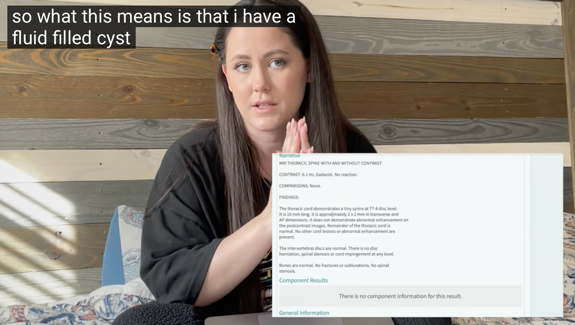 "This basically happens when you have different disorders – nervous disorders – and it is a syrinx … a fluid-filled cavity within the spinal cord or brain stem," she said, while reading information about her diagnosis straight from the Internet.
Jenelle – who admitted she had not yet seen her doctor to discuss the results of her MRI or receive her official diagnosis – went on to talk about the symptoms of her condition, which she ultimately told viewers was called Syringomyelia. She then ran through the list of causes, ruling out a spinal cord injury, spinal cord tumor and meningitis, before taking a moment to address something called chiari malformation.
"This is the one that I think relates to the condition a lot, unfortunately," she said. "It's chiari malformation – a condition in which the brain tissues protrudes into your spinal canal … I'm having a lot of neck pain and I'm having the neck cracking all the way right here where the base of my skull is and a little bit above my collarbone, so I don't know what's wrong with my neck, but whatever's wrong with my neck obviously caused me to get a cyst and that's not good. None of this is good. I can't jump into conclusions right now because I haven't spoken to my doctor yet and it is a weekend so hopefully we can figure this out."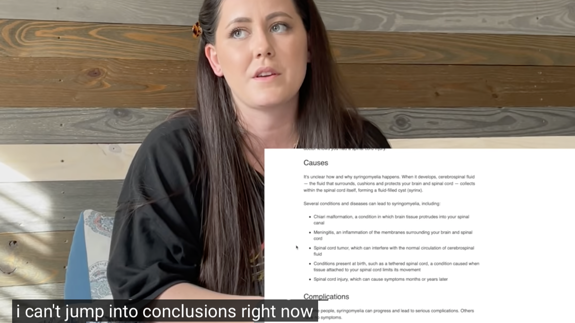 Jenelle continued reading medical information from Google and even explained possible treatment options.
She also explained the pain she's been experiencing and how it has impacted her hectic work TikTok-content-producing schedule.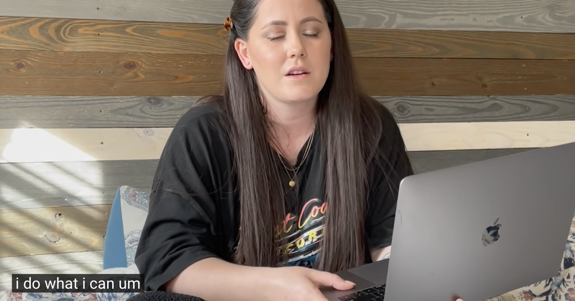 "I know it seems like I do a lot of TikToks and a lot of filming for you guys or I do what I can," she said. "By this time, five o'clock, I usually have to like tap out and like, lay down because my neck hurts so bad. Like right now, it feels like it's being pulled and my spinal cord hurts at the same time. My back hurts. I don't know, I try to get up and be happy and just act like I don't have this problem.
"Oh yeah, I have head shaking, too, so I like shake my head sometimes," she continued. "And it's kind of embarrassing because it feels like it's a tremor and if you see my hands shaking a lot or shaky videos, that's because my hands aren't that steady anymore … my fingertips, they're numb most of the time and yeah, it's kind of scary because I feel like slowly I'm losing my abilities in my hands, my motor skills in my hands, and I really need that. I really need my hands to film and do everything that I do."
Jenelle talked about "whatever procedure" she'll have to undergo and the time it will take her to heal.
"I have projects I'm working on that I can't be laying in bed," she said. "So it's like, fix the problem or just let the problem get worse. It really sucks, it had to be like the worst thing ever when I got my results."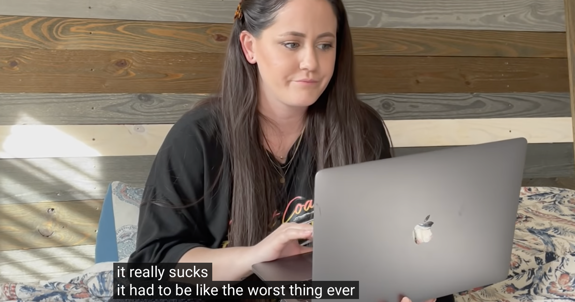 Jenelle then hopped back onto Google and even encouraged her viewers to do the same if they want to "look up better images" to know "what disorder I think I have, if I had to guess."
After self-diagnosing a bit more, Jenelle said she will see what her doctor has to say (thank goodness!), but in the meantime, is concerned about how she will manage everything now that these medical issues have thrown her "life off course."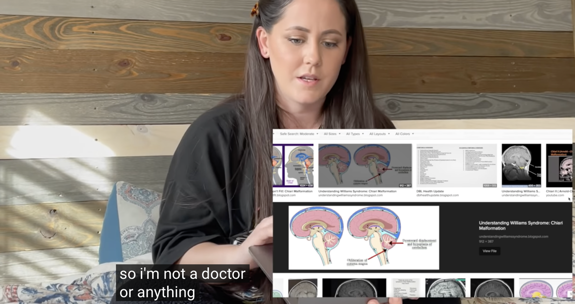 " … I have kids here and Kaiser's online for Zoom and I work from home as well," she said. "So I have to make sure my bills get paid while I work and I'm gonna have to take time off from that. I don't know, a lot of things are going through my mind right now and I just hope hopefully you know, one day I won't be in pain anymore and it'll be great … ."
While promoting her "My Neck, My Back" video Monday on Instagram, Jenelle asked if any of her followers also suffered from the rare disorder she diagnosed herself with has and told another follower she was doing "good, just a little bit in shock."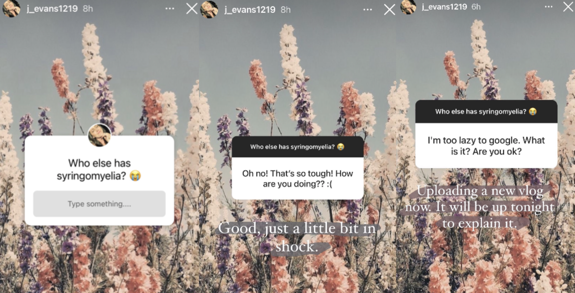 RELATED STORY: Kieffer Delp– Former Boyfriend of 'Teen Mom 2' Star Jenelle Evans– Has Been Released From Prison: Get An Update On Where He Is Now
(Photos: YouTube; Instagram)