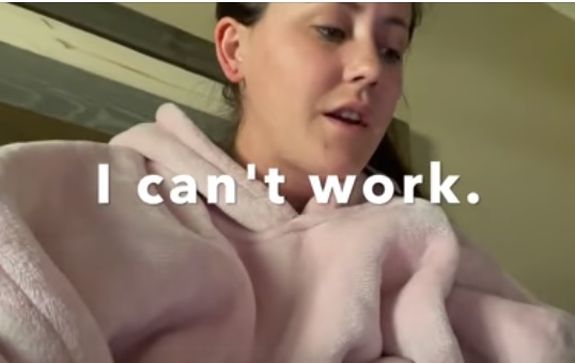 Jenelle Evans has given us yet another update on her everlasting health "crisis" via a YouTube video. The former Teen Mom 2 star entitled her latest creation, "I Can't Work"... so you know The Ashley couldn't stop herself from recapping this lil bit of heaven.
You can breath a sigh of relief, though. Jenelle appears to be able to continue her "work," which, these days includes hawking weird weight loss teas on Instagram, shaking her rump roast on TikTok and suing people.
In her new video— the latest in her series of YouTube contributions that chronicles yet another "mystery illness" endured by The Lady of The Land— Jenelle starts things off by declaring "I can't work" in big letters as she complains to the camera that she is going "in and out of anxiety; I feel like I have heart palpitations. I get nauseous and I have to lay back down."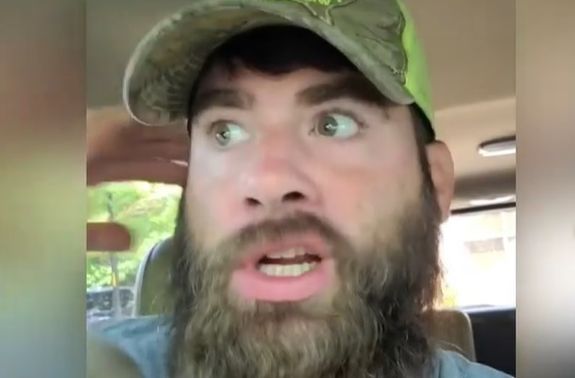 "I don't know what's going on with me, but it's taking everything in my power just to edit videos and look at the computer screen. Then it's like, I have to lay back down."
Poor Jenelle has struggled with health issues for years. From "seeing molecules" and having sweaty, itchy legs while ice skating in New York City; to insisting to her mother Barbara that she wasn't hungover, but instead she was suffering from being tired, having a headache and feeling the need to throw up.
The video then transports us back three weeks, to Jenelle in her bathroom, prepping to go to yet another doctor's appointment. She's managed to crawl her (apparently) nearly bedridden corpse over to her makeup table to fix her face. (Having one foot in the grave is no reason to have a shiny nose, gals!)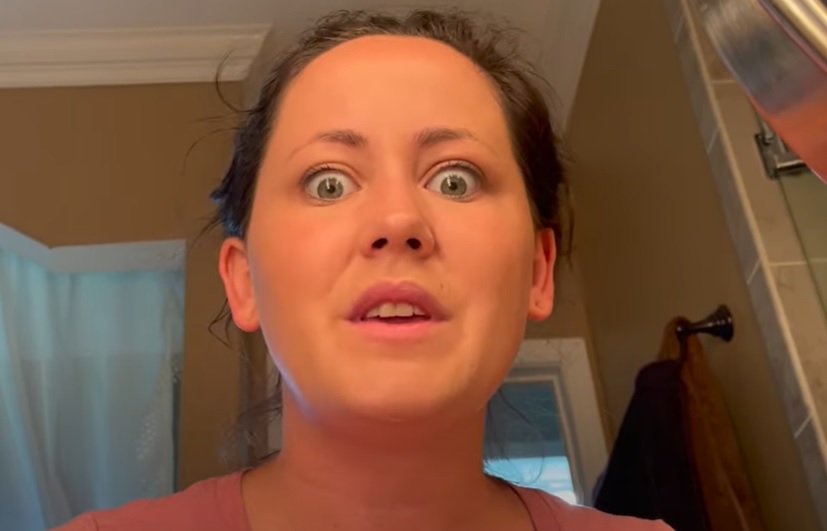 Jenelle has decided to strap whatever kids she currently has custody of into the car and turn her doctor's appointment into a full-blown road trip! Luckily, Jenelle's husband David was able to get off work so he could go along too.
Hahaha, look at that! The Ashley made a funny!
Jenelle is perturbed that her doctor's appointment is at 7 p.m., which means she won't be out until almost 8:30 p.m. Even though she and David will be missing out on their primo Corona-slugging time, Jenelle feels this doctor's appointment is worth it.
Jenelle said the kids are excited to get to stay in a hotel, and that the hotel is "like a new hotel." (Translation: it hasn't been in business long enough to know to have Jenelle and David's photos up at their front desk to let their staff know not to rent to them.)
Jenelle is really, really impressed with this hotel. (I guess normal road-tripping for the Eason Crew includes getting a deluxe room— aka one that comes with its own can of Raid— and eating whatever falls out of the vending machine when Lurch shakes it, so this is real high class travelin'!)
"It has a restaurant and bar!" Jenelle brags.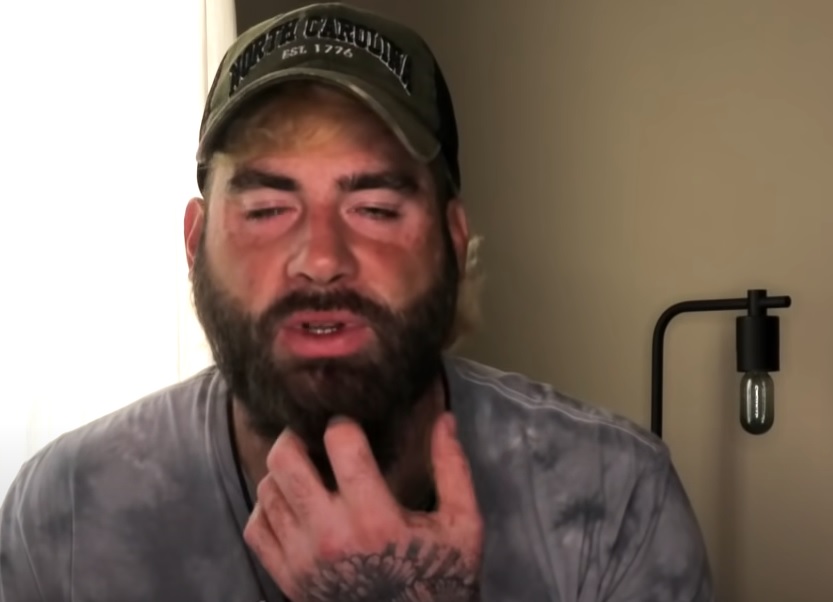 The next shot shows Jenelle driving to Durham. We don't get to see Lurch and the kids going into the high class hotel, unfortunately, because we next see Jenelle solo at her doctor's appointment. Miraculously, she's able to limp her illness-ridden body into the office. (Praise the Baby Jesus God Leah!)
Next, we move forward two weeks, and we're back at The Land. Jenelle's yapping faster than Kieffer trying to talk his way out of a meth lab charge. She explains she's fixing to see the "nerve eye doctor" who will dilate Jenelle's eyes.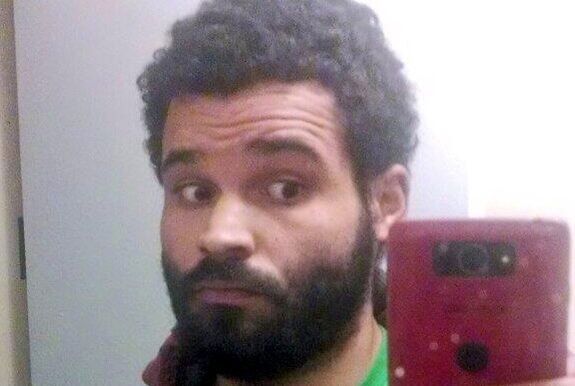 We then go to the appointment, where Jenelle shows off the doctor's fancy eye lookin' equipment, to let us know how serious her ailments are.
Post-eye-dilation, Jenelle informs us that she "feels like I'm trippin' balls."
I think that's nice…
Jenelle is forced to wear sunglasses post-dilation. (She was not, however, forced to wear whatever 1990s "Black Fly" sunglasses she is wearing in this scene. Perhaps Guy Fieri was having a garage sale near the swamp or something?)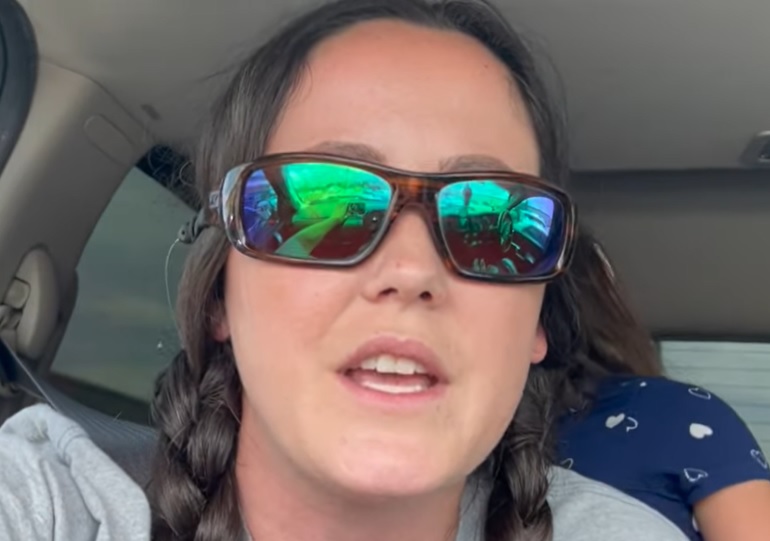 The sunglassed Jenelle reports that whatever random doctor she just went to told her that she needs to go to another random doctor so she can get an "orbital MRI" done.
(We can assume this means Jenelle & Her Hillbilly Posse will once again be hitting the road in pursuit of removing the cyst in Jenelle's eye…or the dye in the baby's head…or whatever…)
She's showing off the fancy medical terms she's recently learned from her online doctoring. (You know she's burning up that dial-up Internet on The Land every night, trying to find new things to diagnose herself with so she can make new videos for the Interwebs.)
Jenelle also reports that the doctors at Duke found "no blockage in my head."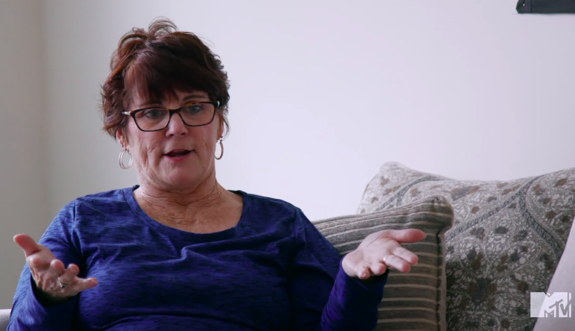 "I don't want any complications with my brain!" Jenelle declares.
The jokes just write themselves at this point, don't they?
After Jenelle gives us an update on all blocked-brain-related topics, she then forces Kaiser to go on-camera. They have just fetched him from his dad Nathan's house (speaking of blocked brains…) and Kaiser is not into having a Kodak moment. He tells Jenelle he just wants to play his Mario Bros. game in peace and not have to be on-camera. (He is trapped in a car and forced to listen to Jenelle yap on and on about her various cysts; hasn't the boy suffered enough!?)
Jenelle then goes back to talking about her cysty spine. She said that, three years ago, she had nothing wrong with her spine. (I guess spending three years in the swamp with Lurch has taken its toll. She should probably consider herself she doesn't have two cysty heads or something.)
Jenelle's latest ailment is "heat intolerance." She even shows us a photo of her face all red to prove how sweaty she is these days.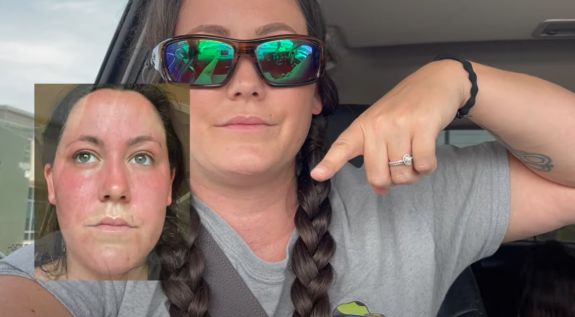 Jenelle and her hot face tell us that she gets all red when she can't "calm down."
"I can not stop sweating!" Jenelle cries.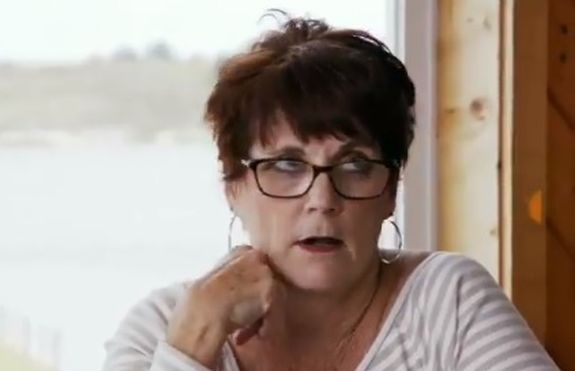 Jenelle is making some other random doctor check her sweat glands to see if there are any new weird diseases she can diagnose herself with that make you more "hot and bothered" than Lurch after a day of watching swamp p0rn. (I picture "swamp p0rn" to basically be like regular p0rn, except everyone is wearing Jenelle's Black Fly sunglasses, listening to Kid Rock and rolling around in the dirt while doing the deed.)
Jenelle says that her doctor saw her red-faced "pitchers" and doesn't feel the sweatiness is caused by Jenelle huffing and puffing through TikTok dances outside by her pool when it's 100 degrees on The Land.
As painful as those TikToks are to watch, I'd rather watch Jenelle "Boot Scootin' Boogie" herself around the swamp 1000 times rather than watch the next footage, which is legit just David and Jenelle trying to order/get takeout food. Apparently there was a mix-up at McSwampy's so now their order isn't ready and Lurch is very upset that he doesn't have half-dozen greaseburgers to cram into his gullet.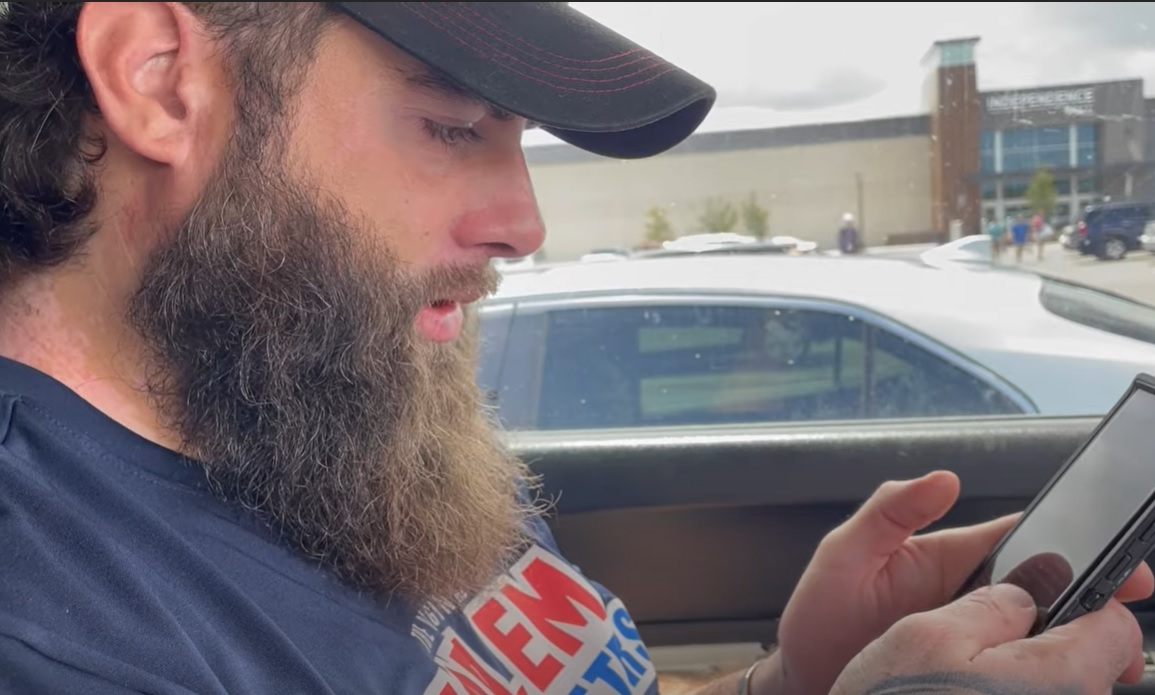 Jenelle then shows the "dumb-looking" plastic sunglasses her eye doctor gave her. Thankfully, she was prepared with her Guy Fieri eyewear and didn't have to wear them. (David looks disappointed the sunglasses the doctor provided weren't something they could pawn.)
Next, it's two days later and Jenelle is back in her bathrobe at home, complaining. This time, she's upset about having "the worst headache."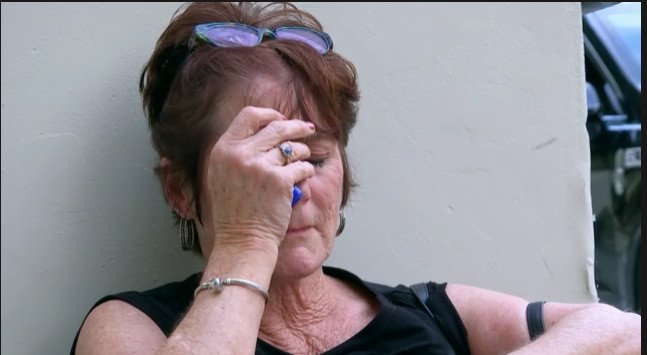 Jenelle says her "eye ball pain" has made it nearly impossible for her to edit videos. Her other current symptoms include: the sensation that her eye is going to pop out of her head, trouble breathing, and general cysty-ness.
She then launches into a tirade about how she can't work.
"I do social media for work," she says. (In other words, Jenelle bumps her rump on TikTok and then hawks weird brushes and weight loss potions and whatnot on Instagram.)
Jenelle has so many ailments that she can't even make a video on her phone, so you know this is serious stuff!
Jenelle also informs us that her head is "pounding," and that her eye hurts if she looks at "anything too bright."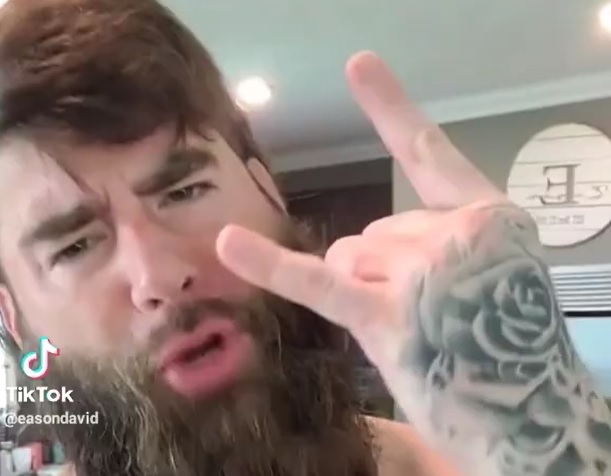 As Jenelle is complaining, we get to see her eye-popping pain in action! She has to stop momentarily because she is now having shooting eye pain.
"Yeah, sometimes I feel like I need to wear an eyepatch," Jenelle says.
SHE IS NOT BEING FUNNY. She is legit one step away from being the Poor Health Pirate you guys.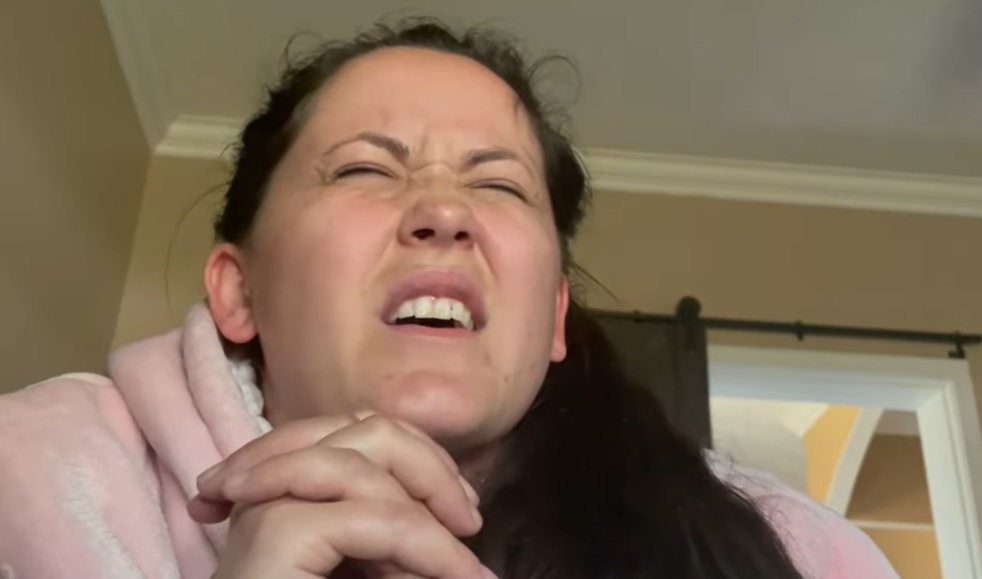 Jenelle then provides us with some tips on getting our eyes "examed." (Um…?) Well, she tries, anyway, but she can't even speak due to her assorted pains.
She recovers and then tells us that the doctors keep shuffling her around, almost as if they're playing a game of "Musical Munchausen," if you will. Basically, no one wants to deal with Jenelle's popping out pirate eye or her sweaty face. Or her "neck issues, back issue, head issue, etc.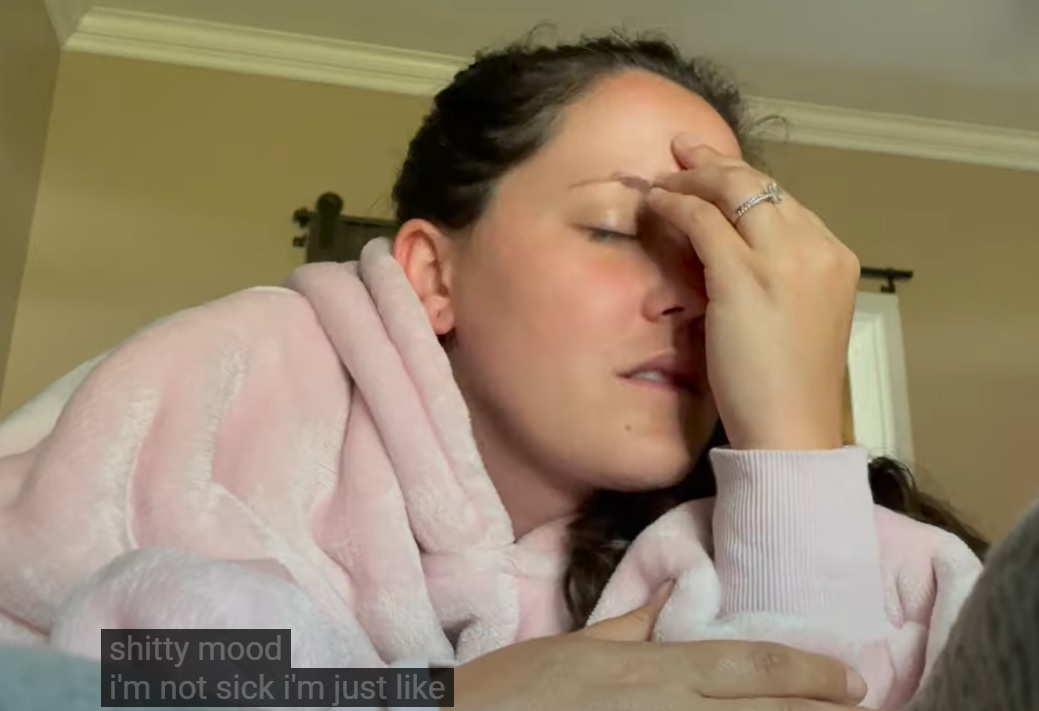 That's all for Jenelle's latest episode of "Swamp Struggles: Inside Jenelle's Cysty Body."
For more of The Ashley's 'Teen Mom 2' recaps, click here!
(Photos: MTV; YouTube)