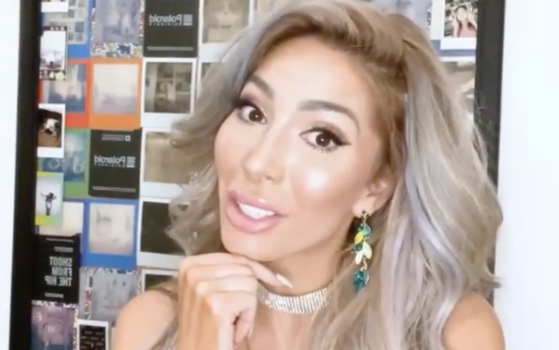 Former Teen Mom star Farrah Abraham took a break recently from defending her latest parenting faux pas and talking about her future run for political office to whip up a hefty serving of Farrah Speak word salad.
In the wake of recent protests against the Cuban government, Farrah decided to use her platform and share her thoughts on the issue by using a clip from Celebrity Big Brother 16 of "Farrah Abraham['s] Best Moments," naturally.
Grab a shovel (and maybe your gardening shower cap- let's dig in.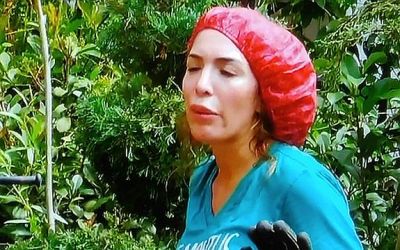 In the 2015 clip, Farrah is seen doing what she does best – arguing with a co-star while making little to no sense.
"I wish we, as Americans, didn't have backstabbing, fake a**, bulls**t on our team," Farrah says in the clip – "team" referring to the theme of Season 16, UK vs USA.
When her housemate/teammate Austin Armacost asks if she is referring to him, Farrah confirms she is, and then accuses Austin of flip-flopping about being British and American. When Austin tells Farrah he never claimed to be British, Farrah ignores the statement and continues calling Austin a "fake a**" and a "backstabber."
If you're confused as to why this clip has anything to do with the current situation in Cuba…prepare to get even more confused.
Farrah made it clear in the caption of her Instagram post that "This is for #Cuba." From there, the Farrah Speak floodgates opened and the word salad starts spewing everywhere, as if the Sizzler put bad Ranch dressing out on its salad bar and everyone is upchucking.
(As always, The Ashley has left Farrah's post intact and has not edited for clarity or grammar, in order to preserve the "Farrah Speak.")
" … the psychological stress, trauma, ptsd from stifled therapeutic expression is filled with hate crimes, segregation by cutting off the internet and now online accounts being violated, going against consent laws and regulations," she wrote. "Lawsuits to tech platforms and to government for abuse will follow, from living in South Florida our Cuban Americans fight to live in America for freedom #freedomofspeech #freedomofinternet
"I do not approve of treating any silenced vulnerable innocent people being abused, violated nor public or private rape culture worldwide."
Farrah— who obviously learned a few new phrases this week from her "Harvard" studies— showed off her smarts…and informed us that we are not machine men.
"All humans should not go through cognitive dissonance to mute individuality we are not robots," she wrote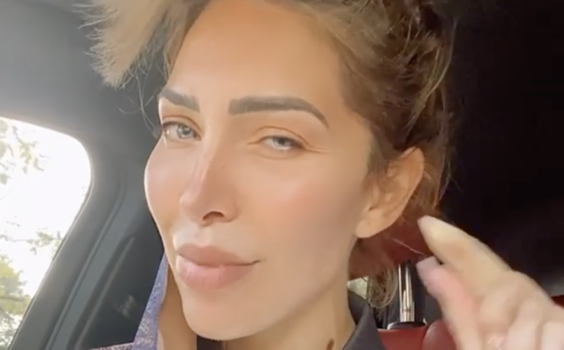 The Instagram post was slammed with comments calling Farrah out for (yet again) writing a lengthy post without actually saying anything.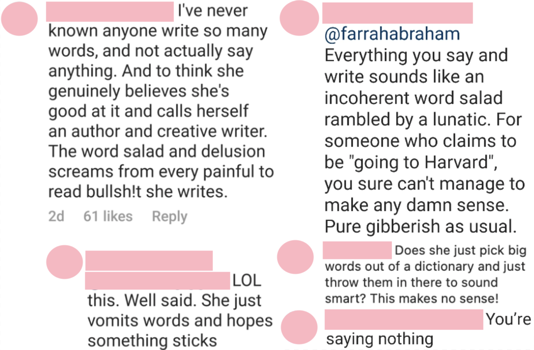 "Everything you say and write sounds like an incoherent word salad rambled by a lunatic," one person commented. "For someone who claims to be 'going to Harvard,' you sure can't manage to make any damn sense. Pure gibberish as usual."
"Does she just pick big words out of a dictionary and just throw them in there to sound smart? another asked. "This makes no sense!"
"I've never known anyone to write so many words, and not actually say anything," one person commented.
Farrah was also accused of posting on her daughter Sophia's behalf in the comment section of her post. When asked about a fight that took place on the after show, Farrah claimed the "UK jail said they couldn't put the criminal who planned a crime with tv producers" behind bars because "the jail is over filled."
In response, another commenter accused Farrah of being a criminal who has assaulted co-workers, to which "Sophia" commented in her mom's defense.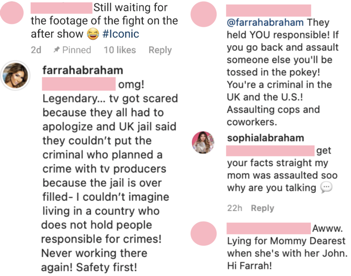 "Get your facts straight my mom was assaulted soo why are you talking," the comment from Sophia's account read.
The person Sophia replied to went on to accuse Sophia of either "lying for mommy dearest" or just straight up being Farrah herself.
"Hi Farrah!" they added.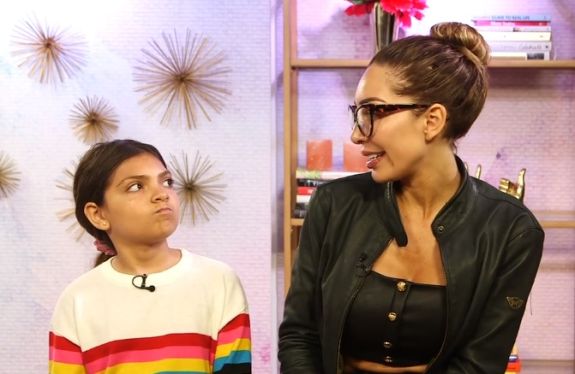 Elsewhere comment section, Farrah encouraged her followers to tag politicians, ex-roommates, bad friends, narcissists, sociopaths or anyone else they think could benefit from hearing the Farrah Gospel, calling her decision to speak out an "historical moment in my life & career."
(Also historical? Farrah's commitment to the wrong form of your/you're, inability to differentiate between lose and loose, and apparent disdain for punctuation.)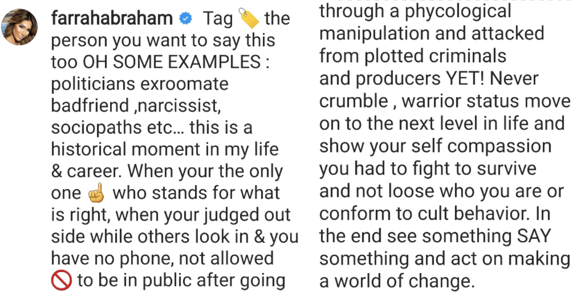 Farrah demonstrated her commitment in comments that bashed the premise of 'Celebrity Big Brother' (being in a house with no communication with the outside world). She also slammed the "manipulating" producers of the show.
"When your the only one who stands for what is right, when your judged out side while others look in & you have no phone, not allowed to be in public after going through a phycologcial manipulation and attacked from plotted criminals and producers YET!" Farrah continued. "Never crumble, warrior status move on to the next level in life and show your self compassion you had to fight to survive and not loose who you are or conform to cult behavior.
"In the end see something SAY something and act on making a world of change," she continued.
It's worth noting that during her time in the 'CBB' house, Farrah didn't acclimate well and at one point, even threatened to "straight up f**king kill this whole f**king house."
Despite Farrah's very Farrah-like behavior in the house, "Sophia" still considers the season her favorite…
RELATED STORY: Farrah Abraham Launches Her Daughter Sophia's New Website: 6 of the Most-Ridiculous "Farrah Speak" Quotes
(Photos: Instagram; MTV; E!)