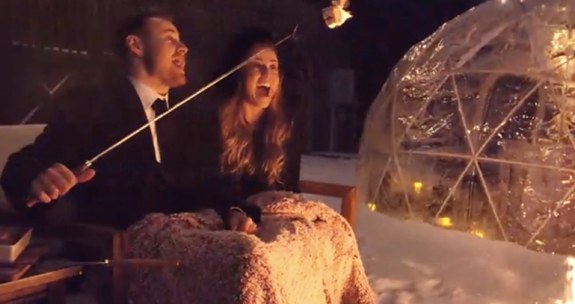 Get ready for yet another Counting On wedding…
Weeks after his 18-year-old brother Justin Duggar wed Claire Spivey, 22-year-old Jedidiah Duggar is set to walk down the aisle with a bride of his own – something many 'Counting On' fans doubted recently, considering Jed shares a bedroom with his brother never dropped an official courting announcement.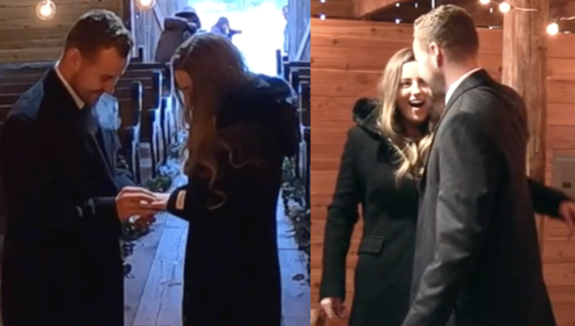 Despite forgoing Duggar tradition, Jed, who last made headlines in November after losing his bid to become the Arkansas State Representative for District 89 in Springdale, is officially engaged to Katey Nakatsu.
In an (awkward) engagement video featured on the Nakatsu Family blog – shared by the Duggar Family Fan Instagram page – things get a little confusing at one point when Jed and Katey can be heard reciting what sound like vows to one another.
Fans on social media suspected the cold (literally and figuratively) proposal may have been fake or a re-enactment, while others compared the vows recited by the couple to those of a contract.
This brings us to a particular post on the Nakatsu Family blog entitled "Biblical Betrothal."

While the post is password protected, Brides explains betrothal ceremonies as something that originated in the early church that were "more rooted in the social and economic commitments of marriage between families." Essentially, betrothal ceremonies were contracts where families entered into an agreement with one another before God that couldn't be broken.
The magazine goes on to state that unlike engagements, which show an intention to marry, a betrothal ceremony requires a couple to commit to marriage.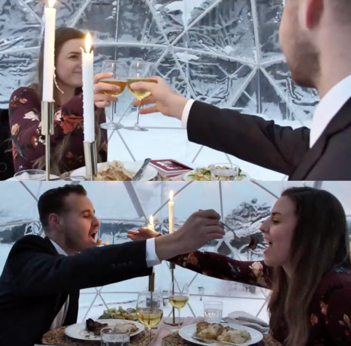 Of course, this has not been confirmed by the Duggars or the Nakatsu family, with the former having yet to publicly acknowledge the couple's engagement. However, it isn't the first time Jim Bob Duggar has been accused of having a hand in arranging his kids' marriages.
Back in September – one week after it was announced that (then 17-year-old) Justin and (then 19-year-old) Claire were in a courtship – Claire's mom Hilary Spivey denied claims that Jim Bob had something to do with getting the two teens down the aisle.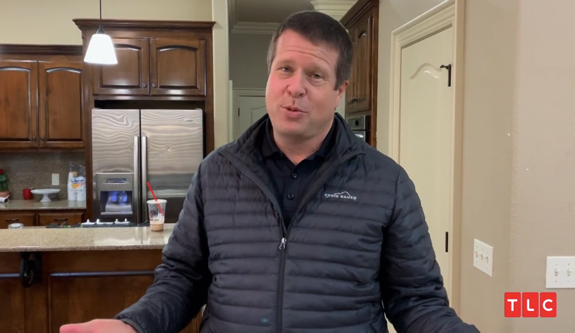 "Jim Bob has never once arranged a marriage," she wrote on social media. "All of those kids have been equipped well for life. They can handle lots of responsibility at a young age, unlike most in society today."
Despite all the secrecy and suspicion surrounding Jed and Katey's engagement, Jed's bestie Tristan Miller revealed Monday that the two are planning to tie the knot in a couple of weeks.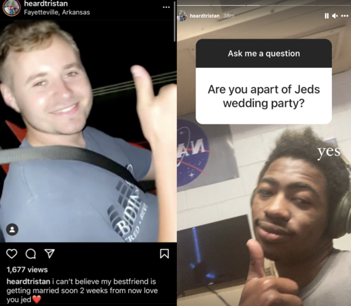 "I can't believe my bestfriend is getting married soon 2 weeks from now love you Jed," Tristan wrote on Instagram.
He also confirmed that he'll be part of the couple's wedding party – along with about 71 Duggars, of course.
RELATED STORY: Former 'Counting On' Stars Jill & Derick Dillard Reveal How Long It's Been Since They've Been Inside the Duggar Mansion; Say the House Has "A Lot of Triggers" For Them
(Photos: The Nakatsu Family Blog; Instagram; TLC)