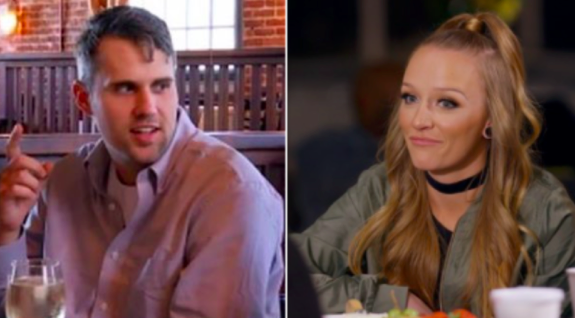 Maci Bookout just made a big move regarding the upcoming season of Teen Mom OG – a season that won't include Ryan, Mackenzie, Larry or Jen Edwards.
The Ashley's production sources tell her that Maci's ex Ryan – with whom she shares 12-year-old son Bentley – has been let go from the MTV reality series, along with his wife Mackenzie and his parents, Jen and Larry.
"Ryan and Mackenzie, as well as Jen and Larry, were all on a call with production on Tuesday informing them they won't be on the show anymore going forward," the source says. "The Edwards were informed that Maci's reps wanted to go a different direction and showcase all of her abilities. Maci went to production and explained she wanted her story to cover all the parts of her life and no longer focus on Ryan and his family."
The source notes that MTV technically wasn't firing Ryan and Co., but rather "they were just being set aside right now."
"Ryan and Larry told them not to waste their time coming back to film in the future if they were serious about it," the source added.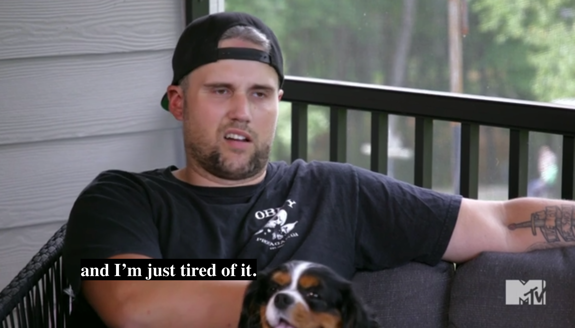 The news of the Edwards family's exit comes on the heels of Maci calling out Ryan's wife Mackenzie on Twitter for comments she made on the show this season, as well as for not taking the opportunity to speak to her face-to-face at the 'Teen Mom OG' Season 9 reunion.
As The Ashley exclusively told you last month, Mackenzie and Ryan refused to film a segment on-stage with Maci and her husband Taylor McKinney; however, Ryan's parents Jen and Larry did film with Maci and Taylor, during which, things became "explosive" between the two couples.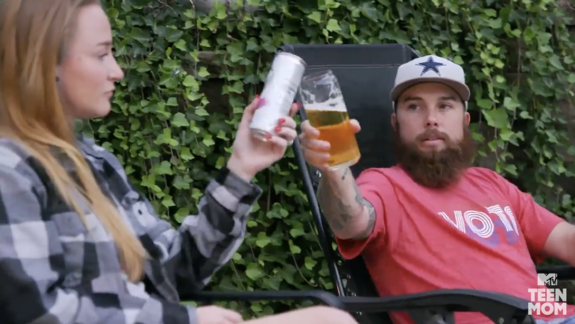 On Wednesday, Larry told The Sun "the family" had been fired from 'Teen Mom OG,' though he didn't confirm if "the family" included Ryan and Mackenzie.
"We the family have been let go from the show by the network," Larry said. "It's unbelievable."
Larry didn't provide a reason for the Edwards family getting the boot, however, he admitted Maci was "so mad" at him for comments made at the reunion.
"We got in so much trouble," he added.
While the Edwards will no longer be part of the 'Teen Mom OG' cast, The Ashley's production sources tell her they will make an appearance at the beginning of next season.
"The Edwards filmed for the first episode of the next season, talking about what happened at the reunion," the source says.
RELATED STORY: Maci Bookout Says She Wants to Box Mackenzie Edwards After Watching Her on Tuesday's Episode of 'Teen Mom OG': "I'm Done Playing Nice"
(Photos: MTV; Instagram)