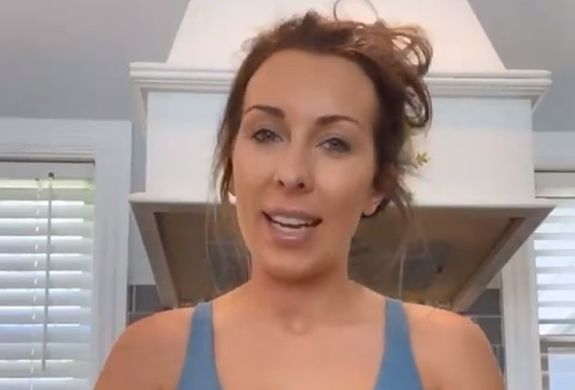 Mackenzie Edwards has been relatively quiet since she— as well as her husband Ryan and in-laws were let go from Teen Mom OG a few weeks back, but on Monday, Mack addressed the firing (or, as she called it, "the elephant in the room"). She also revealed her plans for the future and how she intends to earn money, now that they won't be cashing those MTV checks!
"So, no, we are not doing 'Teen Mom' at this point in time," Mackenzie said. "Before all this happened, I was just kind of praying, 'God, whatever you have in store for us, let us follow that.' Because I'm a believer, Ryan's a believer and we both believe if we follow our hearts and follow God's plan then He is going to open up doors for us that have never been opened before."
In her video, Mackenzie hinted that she and Ryan were considering leaving the show for a while, but after the decision to go was made for them, they actually felt a sense of relief.
"We had been having this conversation for a long time but it's hard to pull the trigger on something like that," Mackenzie said. "So, we got the phone call saying we're not going to be doing 'Teen Mom' anymore, and we both kind of felt this peace."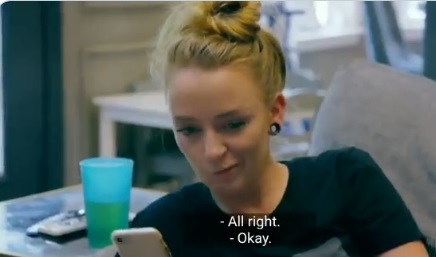 As The Ashley previously told you, the entire Edwards clan was given the heave-ho last month after Ryan's baby mama Maci Bookout when to the Viacom higher-ups and asked that Ryan and his family be removed from the show so that her segments could focus on her and her ventures. The Edwards family received a call from producers informing them that they were being "put to the side" for now and would not be filming anymore.
Anyway, Mack admitted that the paychecks they had been receiving for 'Teen Mom OG' were how they were mainly supporting their family.
"Most of the time, you start shaking like a leaf because that is [our] primary source of income," she said.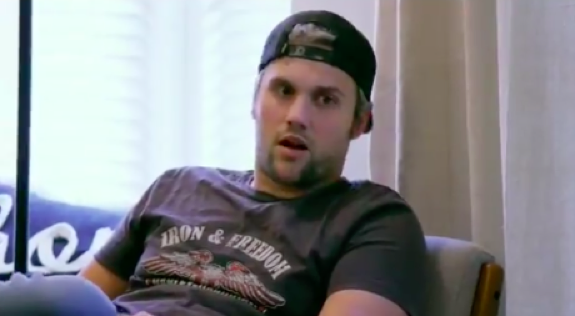 She then revealed what she will be doing now that she won't be filming for 'Teen Mom OG.'
"Well, I have been putting together a fitness plan since I started my fitness journey close to a year ago," she said. "I had decided I was going to curate a plan with trainers. I got a team together. So we are finally making that dream a reality and we are so excited. It's a 12-week challenge…it is so streamlined. It focuses on your food and your exercise and really just kind of getting healthy from the inside out."
"I've put a lot of blood, sweat, tears, time and money into this and even if it's just one person that I can help them feel their best, look their best, be their best…"
View this post on Instagram
Mackenzie then revealed that she had been struggling behind-the-scenes of 'Teen Mom OG,' and that getting in shape helped her deal with difficult times.
"I feel like fitness really gave me an outlet during COVID and a lot of things you didn't see on 'Teen Mom,'" she said. "They were not documented and I kind of went through a pretty dark time and fitness kind of gave me an outlet. I'm hoping that if you resonate with that, and you can give me 30 minutes of your day, you can be successful as well on your fitness journey."
Ryan has not stated what he will be doing with his free time; however, last year his dad Larry told The Sun in October that Ryan was "getting a garage built right now" in hopes of having a body shop to build buggies.
"He would love to build buggies for people," Larry said at the time. "Not many people do custom work like that. He's very good at it."
More recently, Ryan told The Sun, "I really haven't given MTV much thought now that I have my own fabrication shop."
Anyway, Mackenzie's fitness challenge is set to launch at the end of this month. She has not yet announced its name.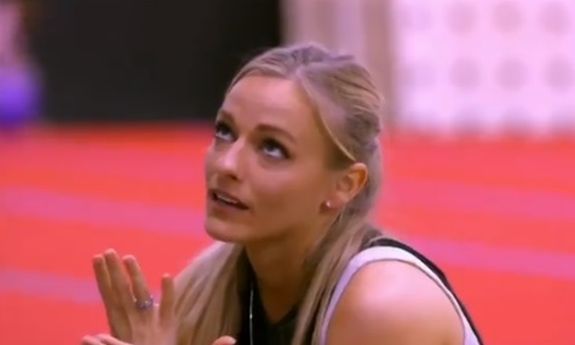 RELATED STORY: EXCLUSIVE! Maci Bookout Allegedly Gets Ryan, Mackenzie & Edwards Family Fired From 'Teen Mom OG'
(Photos: MTV; Instagram)