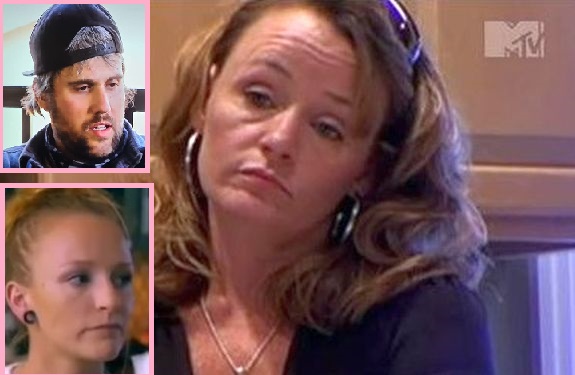 Ryan Edwards' mom and dad have been involved with his drama with Maci Bookout for years, but now Maci's own mama, Sharon, is offering her two cents on the family crisis.
Sharon— who appeared on Maci's 16 and Pregnant episode and throughout the earlier seasons of Teen Mom and Teen Mom OG— rarely appears on the show now, although she maintains a close relationship with Maci. However, she recently weighed in on the Maci/Ryan/Mackenzie/Jen/Larry drama on social media— and took a shot at Ryan's, um, "new look."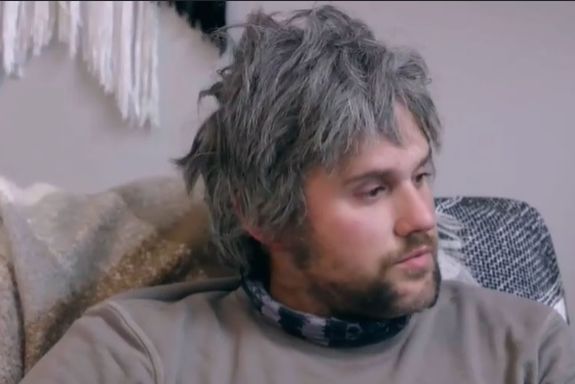 As The Ashley previously reported, the Edwards Family was let go earlier this week from 'Teen Mom OG,' after Maci and her management team went to the network's higher-ups and insisted that her storylines focus on her ventures, rather than Ryan and his family. (You can read all about that here.)
Anyway, Sharon came out of a seven-month Twitter hiatus to weigh in on the drama between her daughter and the Edwards clan. While she didn't specifically name names, it's quite obvious who she was referring to.
"It didn't take a day to do the damage. It wont take a day to undo it," she wrote.
"It takes a lot of hard work and time to regain trust and forgiveness. Some people just don't wanna do the work."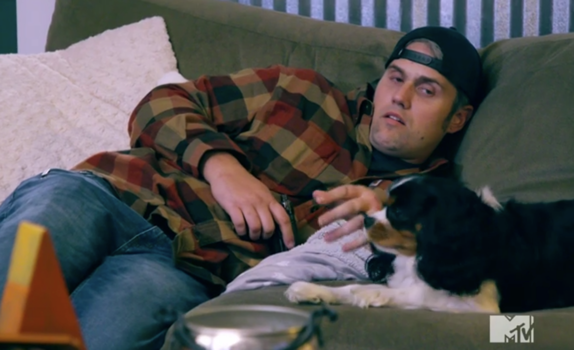 The week before, when Maci tweeted about "that girl" (aka Mackenzie) talking about Bentley during a 'Teen Mom OG' scene, a fan posted a photo of singer Kenny Rogers and joked that it's "Ryan" (due to Ryan's new dusty gray 'do), Sharon shot back, "Don't do Kenny like that!"
In his first post-firing interview, Ryan told The Sun that Maci wanted his parents off the show because she is afraid they'll reveal her secrets.
"Maci is in fear that my mom and dad will start telling the truth," Ryan said. "She will always fight to have us off the show.
"MTV does not really stand for anything we believe in or support," he added.
The state of the relationship between the Bookouts/McKinneys and the Edwards is a far cry from where it once was. As fans remember, Maci was once extremely close to Jen and Larry, even inviting them to her wedding to Taylor McKinney and having them to watch her other children.
Jen and Sharon also had a very good relationship. Bentley's two grandmas were good friends, vacationing together and hanging out for holidays and events.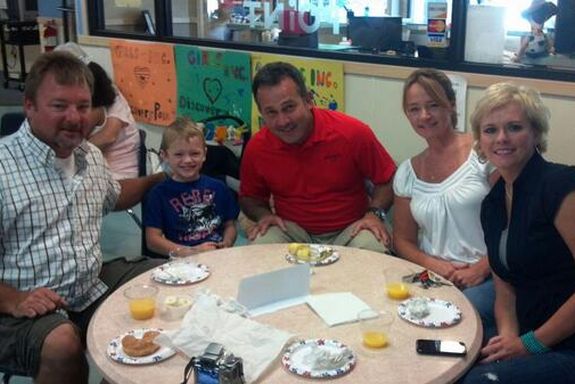 RELATED STORY: EXCLUSIVE! Maci Bookout Allegedly Gets Ryan, Mackenzie & Edwards Family Fired From 'Teen Mom OG'
(Photos: MTV; Twitter)