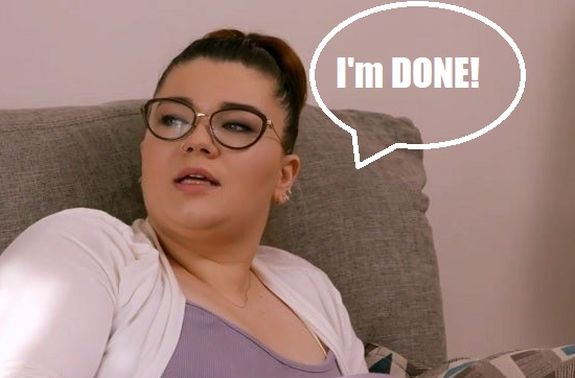 From heading to court to keeping their head on straight, the stars of the 'Teen Mom' franchise (both past and present) have been keeping themselves busy lately!
In an effort to get you up-to-date on the latest 16 and Pregnant, Teen Mom OG and Teen Mom 2 news, The Ashley brings you the Teen Mom News Pile. Here are some of the major (and minor but interesting) 'Teen Mom'-related things that have happened over the last week or so…
Amber Portwood had a probation hearing for her domestic violence arrest case.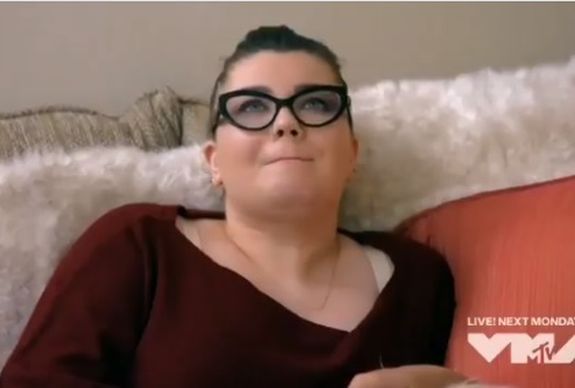 Amber was back in court (kind of) on Thursday, to check in with the law in regard to her 2019 domestic violence arrest and her probation stemming from it. The 'Teen Mom 2' star appeared in court (via web conference, due to COVID-19), at 11 a.m. (EST). During the hearing, the terms of Amber's probation were discussed and her actions over the 10 months since the last hearing was held were reviewed.
Amber was found to be in compliance with all of her probational terms, and the next hearing was set for March 4, 2021.
As The Ashley previously reported, in October 2019, Amber was sentenced to nearly 30 months of probation. During that time, she may only leave the State of Indiana for employment purposes, or if she gets prior approval. She was also required to get a mental health evaluation, attend court-ordered parenting classes and have no contact with her victim, baby daddy Andrew Glennon, except when it deals with their shared son, James.
She must also undergo random drug testing, both urine and breath testing, as requested by her probation officer, or at least once a month.
If Amber violates her probation, she will be sentenced to five years in the Indiana Department of Corrections.
Kail Lowry said she plans to talk openly about sex with her kids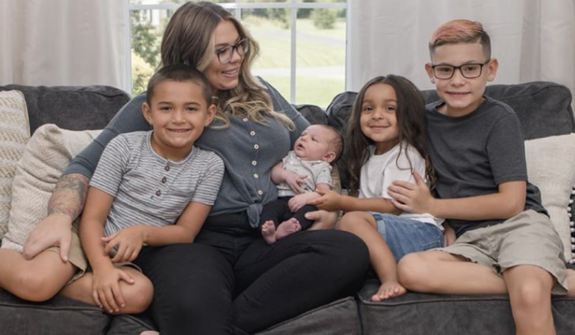 After getting pregnant at 17, Kail Lowry plans to talk openly to her four sons about sex – something she claims her mom Suzi never did for her.
Kail revealed on the latest episode of her Coffee Convos podcast that she'd be cool with her sons having a sex life, but only if they're honest with her about it.
"I feel like, based on how I grew up and never having the sex convo, I want an open dialogue in my house at all times, that's number one," she said. "Don't be afraid to ask me questions. I would rather talk about it and him know what's what and be protected.
"Kids are going to do what they are going to do," she continued. "What is he going to do, sneak out of the house or lie to me? I would rather know about it, you're not lying. I talk to the mother who is on the same page, if she's not okay it's not happening, there are no lies."
While Kail plans to be open with her boys, she doesn't think her (almost) 11-year-old son Isaac, whom she shares with ex Jo Rivera, would ever try to bring a girl over to his dad's house.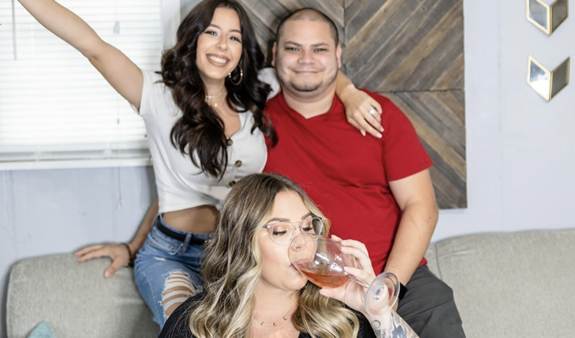 "I don't think he would pull that at Jo's house," Kail said to co-host Lindsie Chrisley and guest Vee Torres, who happens to be Jo's wife. "He thinks he can get away with it at my house first … it would be a conversation."
Kail hopes it's a conversation she never has to have with her oldest son, but one she thinks she'll definitely have to have with sons Lincoln and Lux, whom she shares with ex-husband Javi Marroquin and ex-boyfriend Chris Lopez, respectively.
"I hope it never happens," she said. "I hope Isaac is worrying about SATs. It'll be Lincoln and Lux; it's not on Isaac's radar."
Larry Edwards gave us an update on Ryan's sobriety & his possible future career option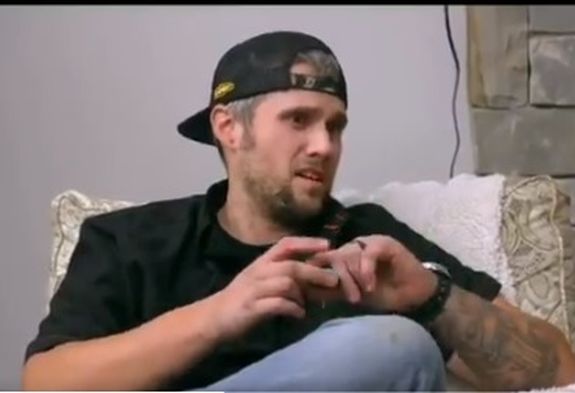 After completing a three-month jail sentence in April 2019 for violating probation stemming from his 2017 arrest for heroin possession, 'Teen Mom OG' dad Ryan Edwards, has reportedly continued to maintain his sobriety.
Ryan's dad Larry Edwards told The Sun that Ryan's time in the slammer scared the father of three and that he's been able to stay clean for nearly two years.
"Ryan's fantastic," Larry said. "He's doing very well. Jail scared him. He didn't like that very much."
When Ryan not being forced to pose in family photos, he spends his time "building buggy cars" – something Ryan has a knack for, according to his dad.
"He's got a project he's been working on," Larry said. "He's getting a garage built right now. He's building a buggy to race in California. Fabricating it from the ground up. He would love to build buggies for people. Not many people do custom work like that. He's very good at it."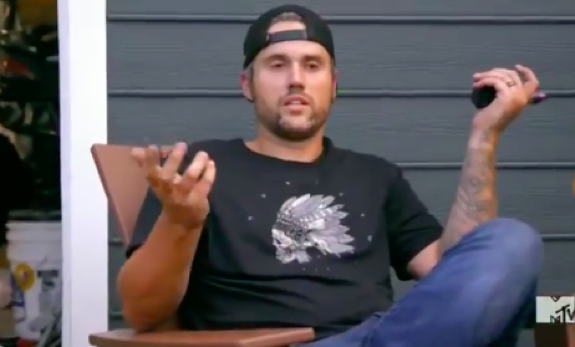 While Ryan's buggy-building and sobriety are going well, Larry revealed the Edwards family hasn't been able to see 12-year-old Bentley very much as the relationship between Ryan and Maci "hasn't been going well."
"Something came up that she wanted and needed," Larry explained. "Ryan wasn't going to comply with everything she wants and needs and we've been shut down. Bentley right now, we can't even see him, they're not even allowed to see him. It is what it is."
Despite this, Ryan reportedly doesn't intend to fight for custody of Bentley because he doesn't want to risk a possible relapse.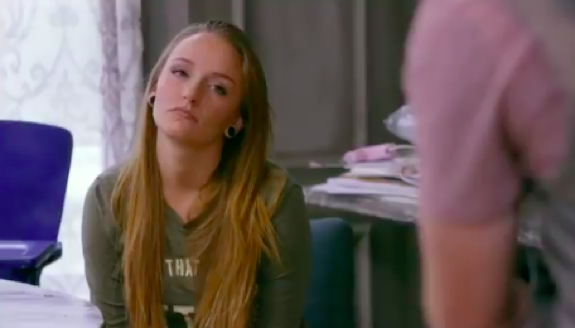 "No court," Larry said. "Ryan doesn't want to deal with it. He doesn't want to put himself back in a situation… He's got a family. He needs to take care of himself. Then he needs to take care of them. If that's going to be a situation where he gets upset and things are said… Ryan is not participating because he's not going to let her pull his triggers. He's pretty much, whatever she wants to do is fine."
(The Edwards have claimed on several episodes of 'Teen Mom OG' that Maci is a "trigger" for Ryan.)
Though Larry gave Maci credit for being a "great parent" to Bentley, he would like for everyone to "work together a lot better and be more of a part of everybody's life."
In March, Maci stated in an interview that although she "still only deals with or speaks to [Ryan's parents] Jen and Larry," the co-parenting situation had improved and the idea of coexisting wasn't "unfathomable."
"16 and Pregnant" Star Lori Wickelhaus prepares for her child p0rnography trial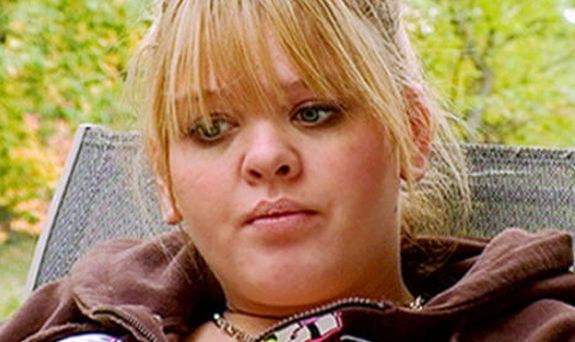 Back in August, Lori— who starred on the second season of "16 and Pregnant"— was arrested and charged with a whopping 20 counts of possessing or viewing matter portraying a sexual performance by a minor.
Lori was bailed out and had an arraignment on September 8. In the time since then, it appears that none of the 20 charges has been dropped. The Ashley can confirm that Lori will head into a Kentucky courtroom on November 4 at noon for a pre-trial conference. She is still facing all 20 charges of possessing or viewing matter portraying a sexual performance by a minor.
Lori— who placed her oldest son Aiden for adoption during her episode but went on to have two more children— has deleted all of her social media accounts since news of her arrest went public.
In August, Starcasm obtained the police report, which stated that the police department in Campbell County, Kentucky, received a Cybertip from the Kentucky State Police Internet Crimes Against Task Force that was originally submitted by the National Center for Missing and Exploited Children. The tip came in after an unknown person uploaded photos that showed illicit child images to a Dropbox account. From there, a search began in March of Lori's computers and phone. Lori was arrested following the search.
To catch up more recent 'Teen Mom' news, click here!
(Photos: MTV, Instagram)