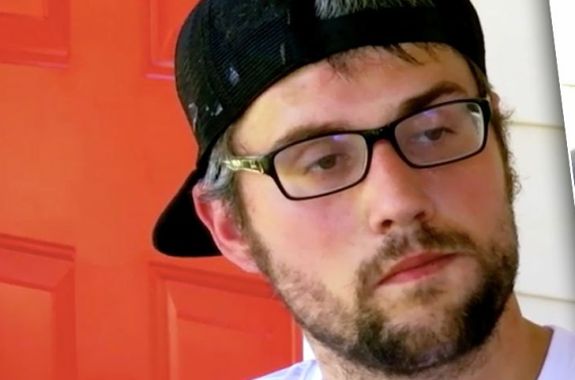 Ryan Edwards found himself behind bars earlier this week, charged with violating his probation stemming from a previous arrest for possession of heroin. Teen Mom OG fans had not been aware that Ryan had been arrested before. When asked, Ryan's pregnant wife Mackenzie claimed that "possession of heroin was the original charge from April [2017] before he went to rehab."
So what gives? The Ashley has been able to get to the bottom of what's going on and why there is no mugshot or online recording of Ryan being arrested for heroin possession any time before this week.
Mackenzie was not entirely correct in her statement. Ryan's original charge stemmed from an incident that occurred on March 12, 2017. The Ashley has obtained the police report from that incident, which states that Ryan was stopped by police on that date while driving and was found to be in possession of heroin and drug paraphernalia.
"Officers found needles and 1.8 grams of heroin in an open backpack during a traffic stop in Red Bank,, [Tennessee]," the police report states.
A source tells The Ashley there's a reason that no online record of that arrest exists.
"He was only cited and not officially arrested in 2017," the source says. "The officers took the heroin and needles, disposed of them and let him go. He was given a court date of April 10, 2017. There was no mugshot of him taken."
Normally, in a case like this, the arrestee would have had his mugshot taken on his court date, but it doesn't appear that happened with Ryan.
He was given probation, though, which brings us to Ryan's arrest earlier this week on a warrant for "petition to revoke," which means he violated his 2017 probation.
An insider tells The Ashley that Ryan missed a required drug test this week, and that he mistakenly thought he no longer had to undergo drug testing.
"He thought his required drug testing had ended and that his case had been expunged," the insider said. "In Tennessee, though, you have to go through the TBI [Tennessee Bureau of Investigations] in order to get your case expunged, which Ryan never did. He still had more time on probation, so he had to keep doing drug tests."
(The dates do make sense; if Ryan had been given one year of probation for his crimes, it would match up to him thinking that his probation had ended.)
It is not yet known if Ryan failed any of the drug tests he took, although it's unlikely he did, as he would have been arrested.
Two months after the 2017 drug bust occurred, Ryan married Mackenzie and, one day later, was checked into a Texas rehab facility where he stayed for 21 days.
As The Ashley exclusively told you on Thursday, Ryan's ex, Maci Bookout and her husband Taylor McKinney requested Orders of Protection against Ryan for themselves and their kids. They are due to go in front of a judge on Monday to try to get the protective orders approved.
The Ashley will update this story when more info becomes available.
(Photo: MTV)