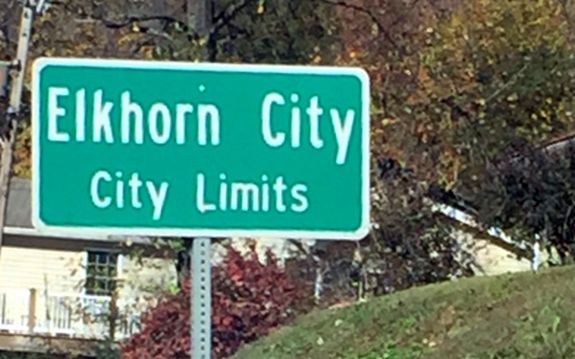 Five years after MTV's Buckwild aired its first and only season, the network has revealed it's returning to Appalachia for its newest reality show, Made in Kentucky. While 'Buckwild' fans may be excited for another show about Southern hi-jinks, the residents of the town that 'Made in Kentucky' is being shot in are not happy about it!
'Made In Kentucky' will follow a new group of young adults hailing from Elkhorn City, a city near the Kentucky/Virginia border, Starcasm has reported.
The townspeople living in Sissonville, West Virginia, were upset when 'Buckwild' was announced back in 2012, due to the cast members portraying the area in a negative light. (The locals' opposition to the reality show even resulted in West Virginia Senator Joe Manchin attempting to prevent 'Buckwild' from airing!)
The same thing has happened in Elkhorn City, where townspeople are afraid 'Made in Kentucky' will portray them negatively.
Elkhorn City Mayor Mike Taylor voiced some of his concerns during a recent meeting of the Elkhorn City Town Council, where he told Viacom reps that they are "not going to make us look like idiots in Elkhorn City."
Viacom has reportedly locked in a cast of 10 young adults. The network reps have assured Mayor Taylor and the Town Council that the cast members have all been properly vetted and are all in good standing with the law. Despite that assurance, Mayor Taylor remained uneasy after taking a glance at the cast list. (MTV has yet to publicly release the official 'Made in Kentucky' cast list.)
"I could understand, if I looked down this list and I saw 10 kids' names who are excellent kids," he said. "These other kids … I won't even go there."
Meee-ow!
'Buckwild' made its debut in January 2013 and, after a successful first season, was renewed for Season 2 by MTV. However, as fans of the show will recall, Season 2 filming was canceled following the death of cast member Shain Gandee in April 2013 due to accidental carbon monoxide poisoning. While Shain's death was by far the most tragic thing to happen to the 'Buckwild' cast, a slew of legal incidents have plagued many of the show's other cast members.
Viacom reps insisted to the city that production of 'Made In Kentucky' was happening under strict guidelines put in place by both Viacom and MTV, and that the cast and crew were working closely with safety consultants. A network rep also stated that the cast was carefully selected.
"We can't even show a fight on our show," the rep said. "It's not one of those shows. We are not just casting a bunch of miscreants and people that are out doing outrageous things…These are real kids in the area that are really trying to progress their lives."
However, Mayor Taylor did not seem to agree with Viacom's statements.
According to the Appalachian News-Express, the mayor pointed out several incidents that were reportedly filmed for the show—including the show's production team trying to use a garbage dumpster to create a hot tub–as examples of unacceptable behavior.
The Viacom rep wrote that off to "kids having fun" and insisted they didn't want to portray the local area in a negative light.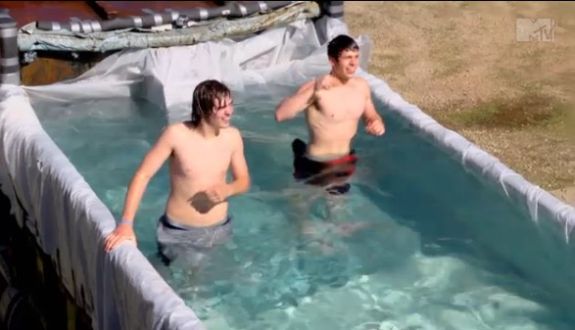 "The idea is not to have a wild, drunken party and constantly doing things like Jersey Shore and all of that," she said.
Starcasm reported that, following great trepidation expressed during the City Council meeting, a decision on whether or not filming will continue in Elkhorn City was not reached. The discussion will pick up at a second specially called meeting. If all goes as planned, Viacom will reportedly film enough footage to air eight episodes, although MTV has yet to announce a premiere date.
(Photo: MTV)