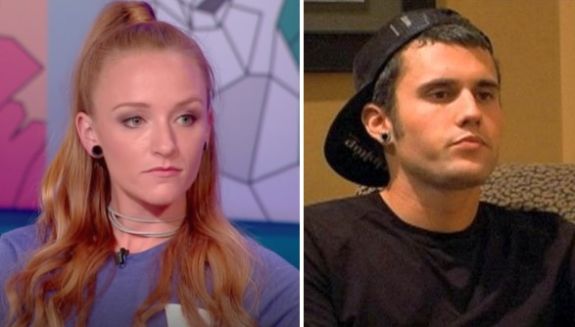 When it comes to the safety of her family, Maci Bookout obviously doesn't play around!
The Ashley can exclusively reveal that the Teen Mom OG star and her husband, Taylor McKinney, filed for Orders of Protection against Maci's ex, Ryan Edwards. In the filings, Maci and Taylor list themselves, as well as their children Jayde and Maverick, and Bentley (the son that Maci shares with Ryan) as those needing protection from Ryan. As The Ashley previously reported, Ryan was arrested on Tuesday. 
A judge will decide next Monday (April 2) if the Orders of Protection will be granted. Maci and Taylor must attend the hearing, which will be held in a Hamilton County courthouse. (The Ashley does not yet know if the hearing will be filmed for 'Teen Mom OG.')
It is not known when exactly Maci and Taylor filed for the protective orders; however, it has to be within the last 15 days.
Ryan's pregnant wife, Mackenzie, is not listed on any of the document filings.
In Tennessee, an Order of Protection prevents the accused (in this case Ryan) from abusing, stalking or assaulting the filer(s), or threatening to do so. It also prevents the accused from telephoning, contacting or communicating with the filer(s) in any way or through another person. (It's basically the same as a restraining order, except that an attorney is not required to file it.)
Should the judge approve Maci and Taylor's Orders of Protection, Ryan will not be permitted to have any contact with them or the kids. (The judge will decide how long the protective order will stay in place.) If the protective orders are approved and Ryan were to violate an order, it could result in him being arrested and going to jail for up to 11 months and 29 days, according to the court website.
UPDATE! Click here to see the latest details about this case, including the reasons Maci listed for why she and her family need to be protected from Ryan!
(Photos: MTV)