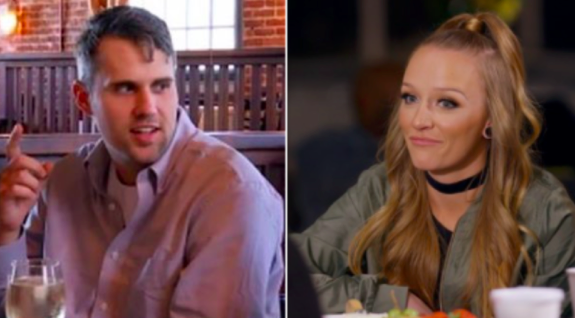 Maci Bookout and Ryan Edwards may not be going out on any double dates with their respective spouses anytime soon, but the exes are moving in a positive direction when it comes to co-parenting their 11-year-old son Bentley.
In a new interview, Maci told Us Weekly that, although she "still only deals with or speaks to [Ryan's parents] Jen and Larry," the situation has improved and the idea of coexisting isn't "unfathomable."
In fact, the 'Teen Mom OG' star says she's actually been able to be in the same room as Ryan, which is something that hasn't happened for a long time.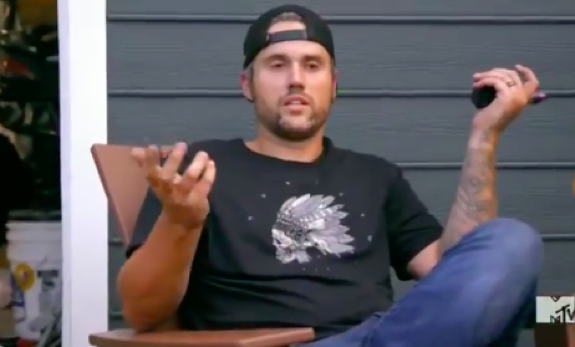 "There are some times that are coming up on the season that we are actually in the same room together, doing the best that we can for Bentley's sake," she said. "It's definitely not unreachable, but it's still just a thing where I think baby steps are best and definitely not forcing anything that doesn't seem like it would happen naturally. I think it's the best way to go for our situation."
The "situation" between the exes comes just two years after Maci and her husband Taylor McKinney (as well as their children Jayde and Maverick) were granted a two-year restraining order against Ryan after he allegedly made a series of threats against them and their family.
A year into the two-year order, Maci said she had no relationship with Ryan or his wife Mackenzie Edwards, noting that it was "not a bad relationship, there's just really not one."
Ryan and Mackenzie now share two children together — 17-month-old son, Jagger, and 2-month-old daughter, Stella. (Mackenzie also has a son, Hudson, from a previous marriage.) Given her own surplus of oopsie babies, Maci said she is mindful of Ryan and Mackenzie's currently hectic home life.
" … Having a new baby at home is crazy, especially when you already have a few little ones," she said. "So for me, I'm just trying to keep my space and let them get their rest in because I can't imagine going back to those days with little ones now!"
She did, however, give her former letter-writing-nemesis and Ryan a compliment, telling the magazine that Ryan and Mackenzie make cute babies.
"Their baby is adorable," Maci said of Stella. "Oh my gosh, she literally looks like a baby doll. She is so freaking cute. I can't stand it."
RELATED STORY: EXCLUSIVE! Andrew Glennon Speaks Out On Why He Asked for More Money on Tuesday's Episode of 'Teen Mom OG' & Why He Quit the Show: Read His Full Statement
(Photos: MTV; Instagram)