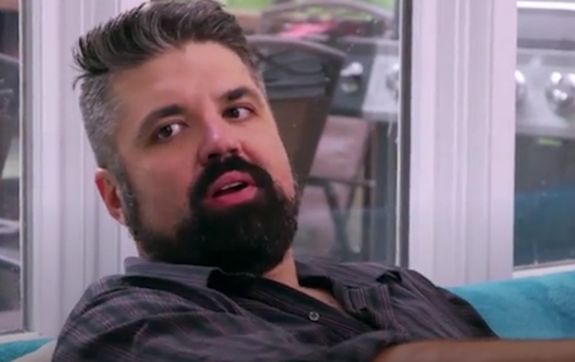 Andrew Glennon is speaking out about his "appearance" on Tuesday night's episode of Teen Mom OG, in which it seems that a disagreement over his payment led to Andrew turning down the opportunity to tell his side of the story about what happened on the night his ex, Amber Portwood, was arrested in July 2019.
In an exclusive statement issued to The Ashley, Andrew revealed the real reason he asked for more money and why he decided to stop filming for 'Teen Mom OG.'
"If we are not seen as equals to the person who abused us, then we cannot work with her handlers and must separate ourselves as much as possible," Andrew told The Ashley. (Read his full statement below.)
In case you haven't watched Tuesday's episode of 'Teen Mom OG' yet, allow The Ashley to explain what went down. Viewers got to see the ambush phone call (which The Ashley told you months ago occurred between Producer Larry Musnik and Andrew.) After the call, Andrew permitted the producers to come over to talk to him to tell "his side" of what happened with Amber on the night of her arrest.
Andrew is heard telling them that "when this stuff happens" (i.e. Amber's alleged verbal/physical assaults), Amber "honestly doesn't remember it happening" or she "chooses to make it not exist anymore." Andrew is also heard telling the producers that "it is absolutely not worth it" for him to film for 'Teen Mom OG' unless he's getting "the same pay as these other people on the show after the hell I've been through."
(Just FYI, Andrew— and other "secondary" cast members— are paid significantly less than the full-time 'OG' cast members, such as Gary Shirley or Amber. The original "dads" like Gary and Tyler Baltierra receive the same or just under what the original girls do.)
After that conversation is aired, a black screen comes on with the message saying "At this time Andrew decided not to film and tell his side of the story," leaving some viewers to believe his request for more money was turned down and he didn't film because of it.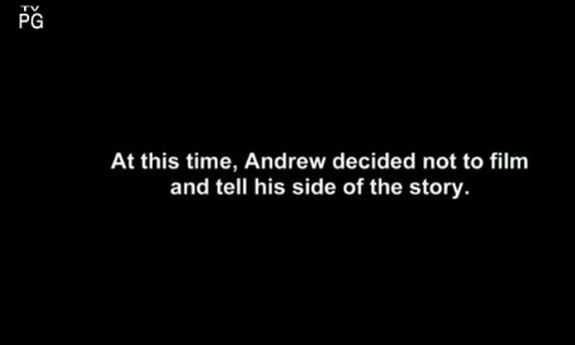 Now, in a statement to The Ashley, Andrew shares his thought process behind those decisions.
(The Ashley is running Andrew's statement in its entirety below.)
"The ONLY way I would consider continuing the same show with the person who inflicted the pain, who inflicted such pain and abuse upon James and I, would be if we were paid the same as our abuser," Andrew said. "Seems only fair. Anything else would be wrong on so many levels and an insult. That was my price for continuing to be their punching bag.
"I knew [the producers] would say no and I had already quit [the show] in my mind. Since being abused, hit, assaulted, humiliated and lied about in the press, I've only been (partially) paid for one interview and haven't filmed anything other than that, and I won't. James and I are out, so what people saw [on last night's episode] was [filmed] when the decision to quit was made."
The Ashley's production sources have confirmed to her that Andrew has not filmed at all for the show since that day.
The Ashley's full recap of Tuesday's episode will be posted soon. Read her previous episode recap here!
RELATED STORY: EXCLUSIVE! Andrew Glennon Found Not in Contempt of Custody Plan with Amber Portwood; Plus Info on His Participation in New 'Teen Mom OG' Season
(Photos: MTV)