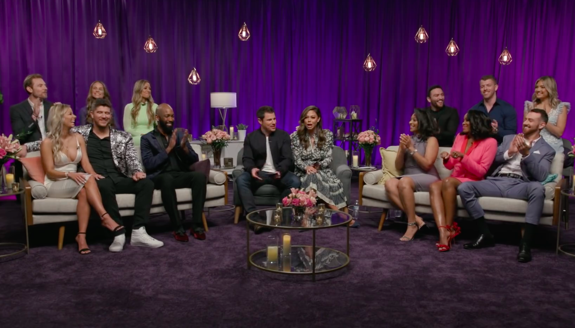 Do you have what it takes to find the love of your life while isolated in a pod, unable to actually see your potential mate face-to-face?
No, this isn't a quarantine-related question.
The smash-hit "dating experiment" Love Is Blind is returning for two new seasons, Netflix announced on Tuesday. Casting is now underway for Season two, which will be filmed in Chicago. Those interested (and at least 21 years of age) can apply for a chance to be on season two (debuting in 2021 on Netflix) by completing the 47-question form online.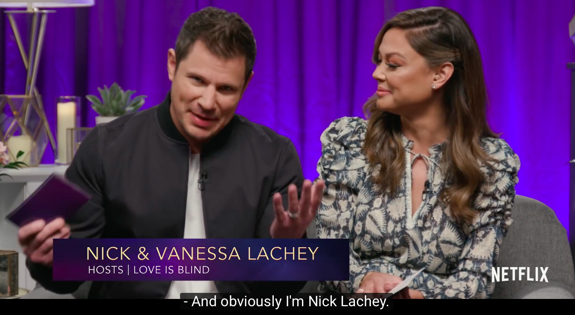 Vanessa Lachey, who co-hosts the show with her husband, Nick Lachey, shared news of the second season and casting on Instagram on Tuesday.
"SEASON 2!!! Going into our first season (and even while filming), none of us were sure how this 'experiment' would work out. Three happy couples and a whole lot of fan love later, we get to do it all again! This time in CHICAGO! Are YOU ready to find out if love is truly blind?" she posted along with a casting trailer.
In other "coming soon to Netflix" news, de-cluttering superstar Marie Kondo will return to the streaming service with a new reality show next year, Sparking Joy with Marie Kondo. On her previous hit, Tidying Up with Marie Kondo, Marie helped families and couples get their stuff under control and in her new series, she'll bring her magic to an entire town.
If you feel that your town is in need of a joyful transformation, you can complete an online nomination form to appear on the new series, set to debut next year on Netflix.
"I have joyful news to share….I'm working on a new show with @netflix and @alfredstreetindustries! My team and I have an ambitious goal: to tidy a small town deserving of joy and change. You can submit your town for consideration by visiting the link in my profile. I can't wait to […] hear what you're imagining for your community!" Marie shared on Instagram.
Netflix is also seeking "raw, undiscovered artists looking for their come up" who are at least 18 years old to cast on the second season of hip-hop competition series Rhythm + Flow. Those interested in getting a shot at their big break should submit videos featuring a 16-bar freestyle verse with backing track, a 16-bar freestyle verse with no backing track and a 90-second bio online.
Selected artists could be showing their stuff to judges Cardi B, Chance the Rapper and Tip "T.I." Harris. The new season hits Netflix in 2021.
(Photos: Netflix; Instagram)