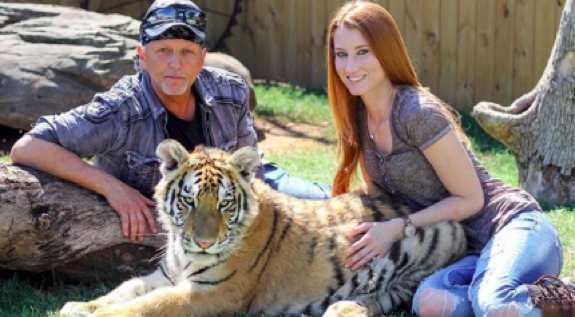 Jeff Lowe, one of the many (many) unique characters to appear in the Netflix crime documentary mini-series Tiger King, has reportedly clawed his way back to the small screen.
According to People, Jeff says he and his wife Lauren Lowe, "are now signed on for a reality TV show" – a show he says will "divulge a lot more information about the relationship between" himself and Joseph "Joe Exotic" Maldonado-Passage, the now-imprisoned Oklahoma zookeeper and star of the Netflix series.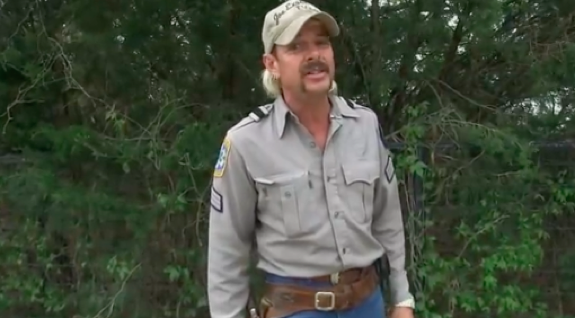 "It'll be our narrative on the Tiger King with evidence to support our sides of the stories," Jeff said. "And it will be about the transfer of all these beautiful animals from Joe's facilities to the new facility."
Jeff's new facility, Tiger King Park in Thakerville, Oklahoma, is a 60-acre animal park set to open this fall. He said the reality series will document the daily struggles of running the large facility, "and all the intricacies of the employment of zookeepers and fighting all of the animal rights groups."
His goal, he said, is to prove to the world "that it can be done right."
"We have an immaculate reputation with the USDA who regulates all the zoos in the world," he continued. "We have a great relationship with them. We have a great relationship with Fish and Game. The state of Oklahoma, all the game wardens, they really like us, so I think it'll be an interesting show."
Lauren said the two of them "just want to put a brighter light on things because everybody wants to put a horrible light on roadside zoos. Every zoo is off of a road."
As for when fans can expect the new series, Jeff revealed he hasn't been "given an exact date of production" and that there's been some holdup with filming due to C0VID-19.
"It's in pre-production right now. It's with The Content Group in California and it will prove to be very, very informative," he explained. "We're filming B-roll right now. It's hard with C0VID-19 to put crews together and get them all out here, staying in hotels. It's just a little bit difficult, but I think they anticipate a few more weeks before they start all of the big camera filming."
The news of Jeff's reality series comes just days after Carole Baskin, another star of 'Tiger King', and her Big Cat Rescue corporation was granted control of The G.W. Exotic Animal Memorial Park, formerly run by Joe and recently controlled by Jeff.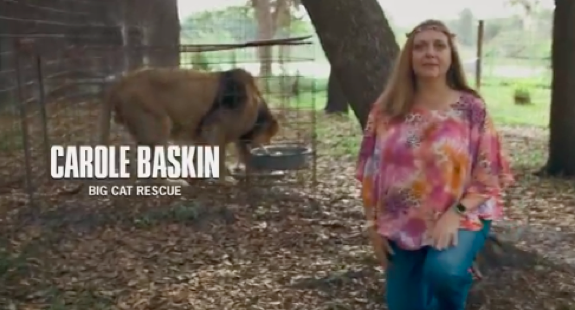 Carole was granted control of the park after it found to have been fraudulently transferred to Joe's mother years ago, according to documents obtained by People. Jeff has 120 days to vacate the park, along with all his animals, according to the court ruling.
While he is not named in the suit, Jeff addressed it on the park's website and on social media, confirming that Carole is not taking any of the animals from the zoo. He went on to thank loyal fans and customers of the zoo, as well as the employees, and promoted the new facility opening in September.
RELATED STORY: Netflix Renews 'Love Is Blind' for Seasons Two & Three & Announces New Marie Kondo Reality Show—And They're Casting!
(Photos: Instagram; Netflix)